Latest Yavapai College News
---
Natalie Stovall and The Drive - at the Performing Arts Center June 25
Last updated: 5/29/2014 12:18:31 PM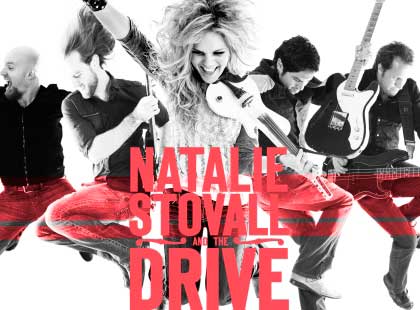 Natalie Stovall and The Drive
Wednesday, June 25
7 p.m.
Yavapai College Performing Arts Center
The Yavapai College Honors Program presents a benefit concert starring Natalie Stovall and the Drive.
Whether it's Natalie Stovall's breathtaking vocals and larger-than-life stage presence, her band's turbo-charged, take-no prisoners live shows, or the collective unit's barnstorming worldwide tours, Natalie Stovall and The Drive prove they are arena ready.
A humble, charismatic entertainer with a trademark lion's mane of big blonde hair, Natalie and her powerful vocals and sparkling fiddle leave audiences spellbound.
For tickets, please go to www.ycpac.com or call 928-776-2000.
---