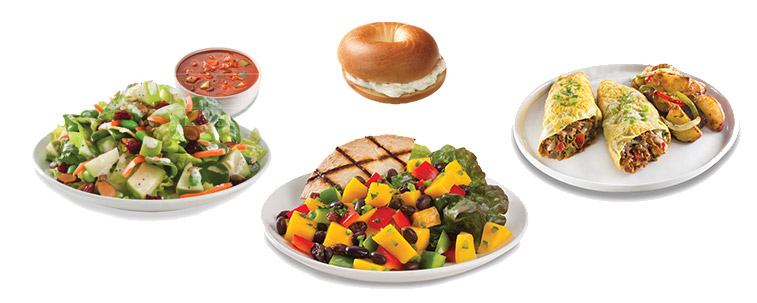 ---
---
Weekly Menus for:
---
---

Resident Student or Commuter Student - We have a meal plan for you!
2016-2017 Academic Year Meal Plans
In order to meet your campus dining needs, we have designed the following meal plans.
Yavapai College Dining offers an optional Meal Plan for all students. The following are prices for the per-semester meal plan. Total amounts vary depending on each student's particular dining habits, but this may serve as a guide to what you may wish to purchase throughout a semester.
---
Meal Plans & Pricing
(per semester)
---
Meal Plan A
19 meals per week + $75 Rough Rider Dollars
Recommended for the active student who needs 3+ meals per day.
Contact Residence Life (928)776-2356
---
Meal Plan B
15 meals per week + $100 Rough Rider Dollars
Recommended for the student who is on campus only during the week.
Contact Residence Life 

(928)776-2356
---
Commuter Meal Plans (non-residence hall occupants only)
2 meals per week
5 meal per week
---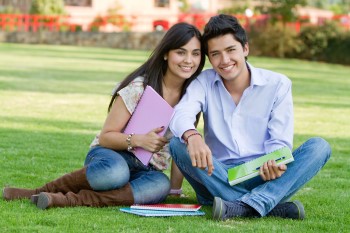 Meal Cards
Selection of a Campus Dining Services Meal Plan entitles you to a Meal Card, which allows you purchasing power equivalent to the plan you have selected. Here is how it works: A meal consists of one entrée, 3 sides, any fountain beverage, soup, salad bar and a dessert. You can purchase additional packaged items with either cash or your Rough Rider Dollars.
Additional sides, beverages or desserts can be purchased with cash or your Rough Rider Dollars.
All meal plans are limited to 4 meals per day.
Your meal plan is intended for your usage only.
Meal plans cannot be shared. Lost or stolen Meal Cards can be replaced. Should this happen to you contact Card Services in Building #1.
---
Locations & Menus
---
Finding your favorite foods on campus is easy. We are proud to offer a dining program complete with signature brands and menu selections that include just about every item you can imagine. Eat a special diet no problem – we offer vegetarian, vegan and gluten free options daily.
---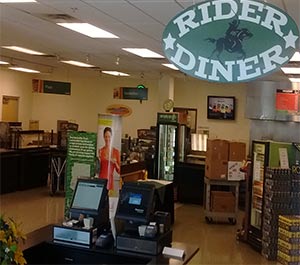 Rider Diner (Building 3 Main Entrance)
Featuring a wide variety of fresh menu items designed to satisfy everyone's appetite with food choices to rival your favorite restaurants!
---
Common Grounds Building 19 - Library main lobby
Starbucks purchases and roasts high-quality whole bean coffees and sells them along with fresh, rich-brewed, Italian style espresso beverages, a variety of pastries and confections, and coffee-related accessories and equipment. Starbucks also offers a line of innovative premium Tazo Teas.
Please visit us to enjoy our fresh baked daily jumbo muffins, assorted sandwiches and salads in addition to our snacks and treats.
Hours of Operation
Monday - Thursday: 7:30 a.m. to 7:00 p.m.
Fridays - 7:30 a.m. to 3:00 p.m.
Saturday/Sunday - Closed
---
Do You Have Particular Dietary Needs?
No problem! Our Campus Dining Services Program can accommodate your special dietary requirements. For more information, please contact either the Sodexo General Manager or Executive Chef at (928)776-2227 or sodexo@yc.edu.
---
Dining Policies
One of our main goals is to provide a pleasant, clean, comfortable and satisfying dining experience. In order to meet this goal, we ask for your assistance with the following procedures:
Please bus your tray and disposables from your table when you have finished dining. Stainless silverware should go in the bus tubs near each trash can.
Remember that Meal Cards are non-transferable. Meal cards cannot be used by anyone but the purchaser.
Meal plans operate on a weekly declining balance and do not roll over for unused meals.
Meals are counted Friday through Thursday
---
Catering
We are excited to provide you with catering options designed to assist you in planning your event. From a formal dinner to meeting break refreshments, we will offer creative menus, elegant presentations, and thoughtful service to provide your guests with a memorable dining experience.
To plan your next event, or for further assistance, please call 928-776-2227 or email us at Sodexo@yc.edu.
---
Sustainability
On campuses around the country, Sodexo is committed to developing and measuring ways to reduce energy consumption and greenhouse gas emissions, conserve water, promote responsible waste management and reduce the use of toxic chemical.
Our efforts will advance new models of sustainable community development through local sourcing, use of seasonal products and sustainably grown food. Click here to learn more about our Better Tomorrow program. 
---
Wellness
Being well and eating well means becoming aware of choices and making the right decisions to achieve a better today and a better tomorrow. Your Sodexo dining team is committed to offering you a wide range of options for a healthy dining experience.
From recipes that include the most nutritious mix of ingredients to offering educational resources for positive lifestyle habits, healthy options are the result of a team dedicated to advancing the well-being of the entire campus community. Click here to learn more about our Nationally recognized mindful program.
---
Gift University
When you visit Gift University, you're enrolling in the "school" of gift-giving run by a faculty of true gourmet, floral, plant and gift experts. Powered by 1-800-FLOWERS.COM®, Gift University was founded in partnership with Sodexo as a way to send great gifts for any occasion, from birthdays and anniversaries to exams and special holidays.
Both parents and students can enjoy sending and receiving care packages, tasty snacks, "just because" surprises and much more! It's exciting -- and incredibly easy -- to delight family members, friends on campus, or anyone else you're thinking of with something sensational from our extraordinary gift collection. Click the banner below to view and order gift packages!