Del E. Webb

Family Enrichment Center

We are a child development center located on the Prescott Campus of Yavapai College. We offer a safe, nurturing child-centered program that focuses on promoting children's learning. We enroll children from three months old to five years of age.
---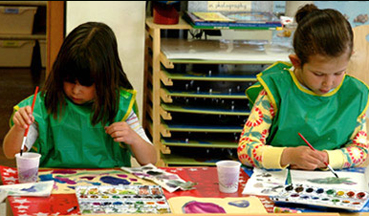 At the Del E. Webb Family Enrichment Center, we believe that children learn best when they actively explore and engage with the world around them.
Our goal is to build on their natural inquisitiveness and to cultivate, in children, a lifelong passion for learning. View the tour of FEC
---
Learn more about
the Del E. Webb Family Enrichment Center
---
Early Care Learning Center
We are a high quality early care and learning center, serving children 3 months through age 5. We are open year round, Mondays through Fridays from 7:45 – 5:15, and offer both full and part-time schedules.
---
Individualized Attention
We strive to provide each child with the individualized attention and support needed to enable them to grow and learn to their fullest potential! To achieve this, our program offers small group sizes and low staff to child ratios.
---
A Laboratory School
As a laboratory school, we provide a setting for Yavapai College early childhood education students to develop the skills and competencies necessary for careers with young children. We also serve as a resource and a model for the community.
Learn more about the degree and certificate programs in EDU and ECE offered at Yavapai College.
---
In our daily programming and interactions with children, we:
Value the individuality and learning style of each child
Provide children with challenges and opportunities for success
Stimulate children's thinking and problem-solving skills
Encourage creative expression
Build community and respect for others
Encourage cooperation, generosity and empathy
Help children build confidence in themselves and develop healthy habits
Provide activities that promote pre-literacy, math and science skills
Enrich the learning, and strengthen the teaching skills, of ECE students working in our program
---
Use our safe and secure Yavapai College Online Marketplace to make your FEC payments!
---

This Institution is an Equal Opportunity Provider.