Human Resources
Job Opportunities at Yavapai College
Whether you are looking for a teaching or staff position at Yavapai College, begin your employment application process here by searching for the opportunity that's right for you. Note: Online employment applications are required for all Student, Staff, and Faculty positions being recruited for on our website.
Click for Current Job Opportunities
---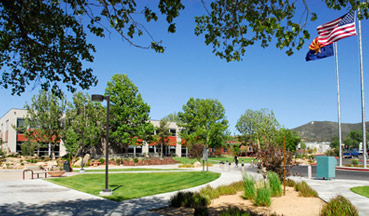 The Human Resources Department Provides
Employee Hiring and Recruitment
Employee Benefits, Workers Comp, and Compensation
Employee Relations, Training and Development
College Policies & Procedures
---
Staff Members
Director
Monica Belknap - (928) 776-2211
Recruitment & Hiring
Kelli Jones - (928) 776-2098
Benefits / Workers Comp
Lucy McGuire - (928) 776-2289
HR Administrative Assistant
Connie del Castillo - (928) 776-2217
HR Technician / BANNER
 Julia Ford - (928) 776-2368
Employee Relations / Compensation / Training & Development
Kirsten Fanning - (928) 776-2216
---
* Yavapai College bases decisions of employment solely upon the individual's qualifications for the position being filled. The College recruits, hires, and promotes for all job classifications giving fair consideration to all, with no preference or discrimination given to race, gender, color, religion, age, national origin, disability, Vietnam Era or special disabled veteran status, or sexual orientation in compliance with the requirements of Title IX of the Educational Amendments of 1974, Title VI and Title VII of the Civil Rights Act of 1964, as amended, Sections 503 and 504 of the Rehabilitation Act of 1973, as amended, the Vietnam Era Veterans Readjustment Assistance Act of 1974, the Americans with Disabilities Act of 1990, the Age Discrimination in Employment Act of 1967, and Yavapai College policy.