Commencement
---
You must apply to graduate!
Mar 1 is the graduation deadline. Contact the Answer Center to make an appointment with your academic advisor: (928) 776-2149 or (928) 634-6520.
Graduation Information
May 2016 Commencement Live Stream
Links will be provided prior to the events.
Caps and Gowns
Caps and gowns may be purchased from the YC Bookstore through the day of the Commencement ceremony! If you cannot come to the Prescott Campus, call 928.776.2213 to place an order and have your items shipped free of charge to your home address.

Caps and gowns will be available for purchase on the Verde Valley Campus May 6 from 10am to 5:30pm.
May 2016 Graduation Photos
GradImages® is the official photographer at this year's ceremony. Your photos will be available to view and order by visiting their website at www.gradimages.com, and entering your last name, school name, then select 2016 from the drop down menu. Click on your name to view the photos.

If you need additional help to locate your photos, call our customer service department at 800-261-2576 or email us at giservice@gradimages.net.
Graduating Veterans
Graduating Service Members who participate in Commencement will receive a patriotic cord to wear for the ceremony. Please pick up your cord when you check-in for Commencement on May 6 (Verde) or May 7 (Prescott).
2016 Spring Commencement Calendar
2016 Commencement Brochure, Commencement FAQs
Graduation Event
Date & Time
Location
Verde Valley Campus
Fri, May 6 at 6pm
Verde Valley Campus
Mabery Pavilion
Nursing Pinning Ceremony
Sat, May 7 at 1pm
Prescott Campus
Performing Arts Center
Prescott Campus
Sat, May 7 at 6pm
Prescott Campus
Performing Arts Center
NARTA Graduation
Northern AZ Regional Training Academy
Thurs, May 26 at 11am
Prescott Campus
Performing Arts Center
  Student Speaker Application
Each year, Yavapai College selects two graduating students to represent the graduating class by speaking at the Commencement ceremony on each campus. If you are interested in speaking at either the Verde Campus Commencement or Prescott Campus Commencement, please complete and submit the Speaker Application no later than Monday, March 21, 2016.
Guidelines for Application
Speaker Application - pdf to complete, print, and submit to Karen Leja in Bldg 1 - 112
Speaker Application online form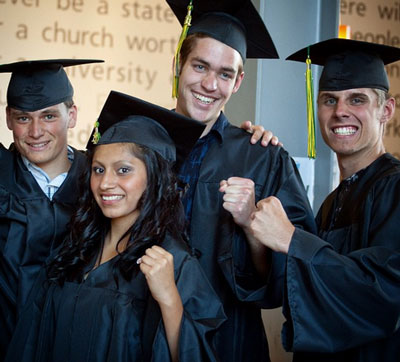 ---