Student Support Services TRIO Program
---
The SSS TRiO program is designed to support motivated students as they pursue an Associates Degree, and is offered free of charge to anyone qualifying for enrollment. The services we provide assist students in the successful attainment of their academic goals. This federally funded grant program, created by the Higher Education Act of 1965, is offered by many colleges and universities across the country. At Yavapai College, we serve 300 students per year.
---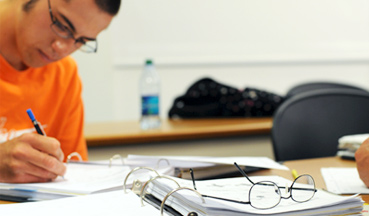 ---
More about SSS-TRiO
  How do I qualify for SSS-TRiO?
You are working on your first college degree
You are enrolled in at least 9 academic credits
And you meet at least one of the following:
Neither of your parents has a bachelor's degree and/or
You are the recipient of a Pell Grant and/or meet low income guidelines and/or
You have a documented physical or learning disability
Please complete the Student Support Services form to apply
---
"I feel the Student Supprt Services Program does everything possible to ensure my success as a student. Thank You!"
---