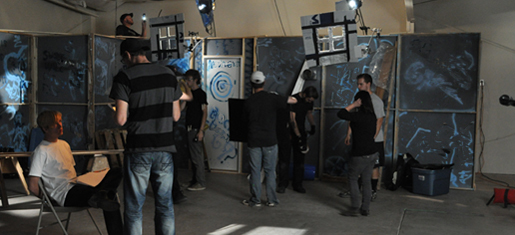 Take Ideas from Script to Screen in One Year! Your World. Your Choice. Your Film.
Last updated: 7/10/2012 9:38:36 AM
One-Year Film Programs in Documentary and Narrative
Zaki Gordon Institute (ZGI) film studies programs will let you hit the ground running. You will be in the field honing your filmmaking skills within the first three weeks of school. We believe in hands-on training and learning by doing. You will learn the craft of filmmaking through on-set mentorship.
Film students in the ZGI program get a real-world filming experience along with film analysis lectures and software training. We believe that the best film education environment is one that prepares its students for life on a movie set.
Our film studies curriculum is hands-on and intensive. Students are living and breathing filmmaking everyday. Weekly projects involve film analysis and scriptwriting, pre-production, production, evaluation of dailies and review of your final edit. Each week builds on the previous project.
Contact Rue @ (928) 649-4257 for more information.
---
News Archives »