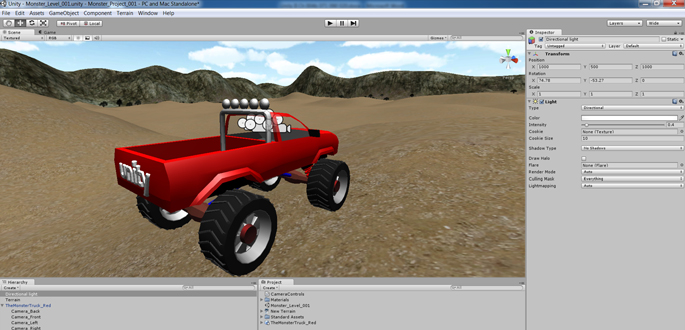 New Video Game Development ClassTurn your hobby into a paycheck!
Last updated: 8/31/2012 11:34:20 AM
New Video Game Development Course for Fall 2012!
Continue in your Game Development Skills with VGD122 Video Game Development/Game Engines II.
This second course in Unity Development is offered in an online format and is part of the NEW Associate of Applied Science Video Game Development Degree offered at Yavapai College. Learn how to develop and design games for the PC, tablets, phones and more!
Some of the areas covered in this course include:
Additional Game Genres
Artificial Intelligence Coding
Use of Multiple Cameras
And much more!
This course is for those who have completed VGD121 or have previous experience using Unity software.
CRN 34543 – Online Course – 3 credits
Instructor: Bruce Kirkpatrick bkirkpat@instructor.yc.edu
Prerequisite: VGD121 or permission of instructor
Register today at www.yc.edu.
For more information contact the Business and Computer Science Division Office at 928-776-2157 or email Laura Moore at laura.moore@yc.edu.
---
News Archives »