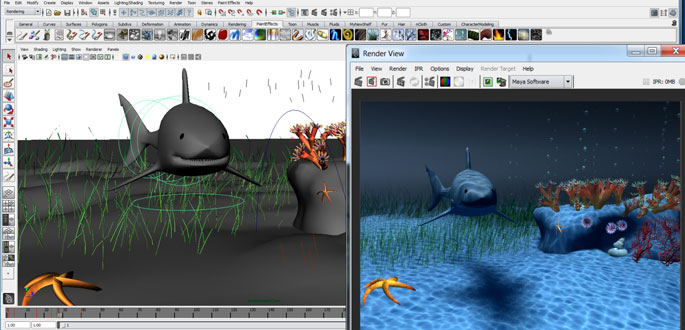 3D Modeling & Animation II with Autodesk MayaTurn your imagination into a career!
Last updated: 6/27/2012 10:43:06 AM
VGD152 3D Modeling & Animation II with Autodesk Maya is now part of the NEW Online Video Game Development AAS Degree at Yavapai College. Some of the highlights of this class will include:
Prerequisite of VGD151 or permission of instructor.
Register today at www.yc.edu.
Contact Information:
Instructor: Bruce Kirkpatrick, bkirkpat@instructor.yc.edu
Academic Advisor for Degree Information: Bob Hoskovec, bob.hoskovec@yc.edu
More Info: Laura Moore, laura.moore@yc.edu or call 928-776-2157
Did you know that video game developers with less than three years experience make
over $66,000 a year*?
*Game Developer Magazine Annual Salary Survey, April 2012.
---
News Archives »