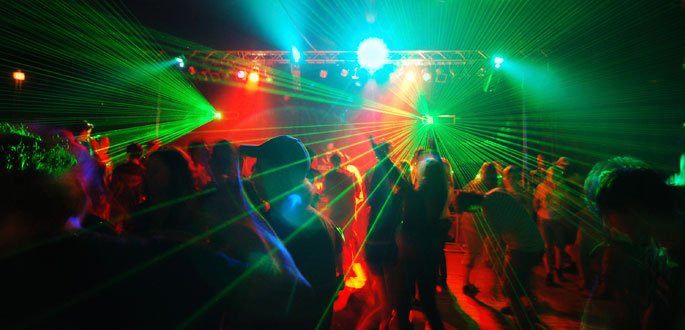 Welcome Back Yavapalooza Bands & "Hunger Games" Movie Enjoy the talents of local musicians and debut the new V-Chat with "The Hunger Games" movie
Last updated: 8/24/2012 12:03:37 PM
Who: The Yavapai College Honors program students
What: The YC Honors program is sponsoring an evening of fun for folks of all ages. This evening will include a welcome back concert "Yavapalooza" with a friendly people's choice competition and "The Hunger Games" movie with the new V-Chat feature.
Bands Include: Sundressed, Big Man's Dead Body, Doc Garvey's Remedy, CrossTown Band, and Spafford.
Specialty Acts include: The Sand Fleas (Ukulele Band), Coco (Prescott Valley's Got Talent Winner), Royal Force (hip hop group), Thekla Hutyrova (national Tae kwon do champion), and more.
Movie Feature: "The Hunger Games" featuring V-Chat. V-chat is a "tweeting" software where audience members can actively participate in the movie by commenting on the movie via their cell phones. The comments display on the Big Screen. Come help us debut this new technology.
When: Friday, August 24th, Bands play from 5:30-9.The movie "The Hunger Games" plays from 9-11.
Where: The Yavapai College Performance Hall.
Cost is $5.00 and includes a raffle ticket for fabulous prizes. Food is available for purchase.
In Person: YCPAC Box Office, M-Th 10-4
Buy online at
www.ycpac.com
to receive a 10% off coupon at the YCPAC concessions
---
News Archives »