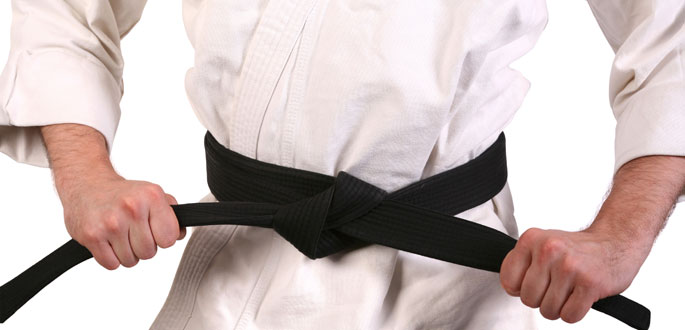 Karate!"Earn Your Degree. . .Your Black Belt Degree"
Last updated: 7/31/2012 3:08:01 PM
Visualize, Believe and Achieve! Learn from the Best: Instructor Alexander Morris is the Black Belt Men's Kumite (Fighting) Champion of Arizona. Morris also is the Black Belt Kobudo (Weapons Forms) Champion. He will share his award winning skills with students that take his Fall Karate class.
COURSE DESCRIPTION:
PHE 100B. Karate (1). Fundamentals of karate. Emphasis on self defense techniques, fitness and wellness. Includes individualized progression through degrees/belts. Two lab. S/U grading only. Class meets Saturdays on the Prescott campus from 12pm to 1:40pm.

COURSE CONTENT:
1. Philosophy of oriental martial arts
2. Blocks
3. Hand techniques
4. Leg techniques
5. Kata
6. Kumite
7. Techniques of self defense
8. Techniques of reflexes, concentration and martial arts

LEARNING OUTCOMES:
1. Articulate historical and philosophical bases of martial arts. (1)
2. Perform fundamental karate moves. (2-6)
3. Apply techniques for self defense, concentration and martial arts. (7,8)
4. Use karate techniques progressively through established degrees/belts. (2-8)

Go to yc.edu to register!
---
News Archives »