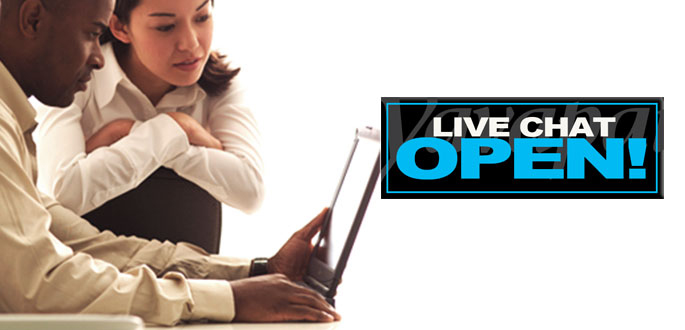 Academic Advising Launches LIVE CHAT Distance Advising is now available with online CHAT!
Last updated: 9/21/2012 10:18:15 AM
Academic Advising is now offering ONLINE CHAT ADVISING!
You can access this service from the Navigation bar on any page of the Academic Advising site, such as: http://www.yc.edu/v4content/advising/group-advising.htm. The information provided will be limited to general program and college information.
Chat is available:
Monday 6pm-8 pm
Wednesday 10am-12pm
Friday 1pm -3pm
Call 928.776.2106 or email virginia.vantuyl@yc.edu for more information about this new service.
For additional information, please visit: http://www.yc.edu/v4content/advising/default.htm
---
News Archives »