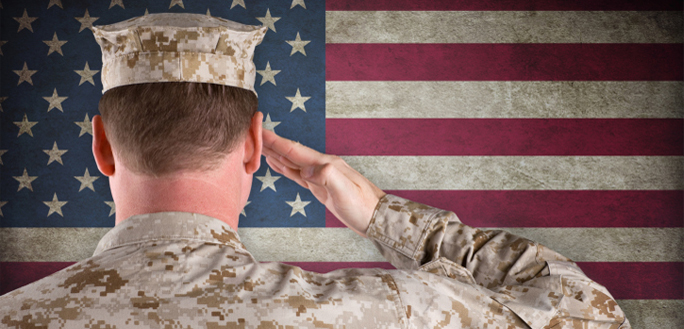 Veterans! Don't wait for Spring semester-get started!Veterans Upward Bound TRIO Program is registering eligible veterans now
Last updated: 9/21/2012 1:50:39 PM
Veterans! Don't wait for Spring semester - get started and prepare for college now! The Veterans Upward Bound TRIO Program at Yavapai College is now registering eligible veterans for Fall Session II (Oct 15-Dec 14) free pre-college modules in math, composition, and computers in addition to some exciting new courses available:
Conversational Spanish: Learn what 417 million people already know: how to speak Spanish! This stress-free introduction to Spanish conversation will be offered in Prescott and Verde Valley campuses via interactive television on Tuesday evenings from 5:00-8:00.
American History & Literature: Learn more about how literature and history are interrelated and polish your own college-level writing skills at the same time, in Prescott Tues/Thurs 2:30-4:00.
Veteran Student Success: Start off on the right boot in college! Learn about majors/careers, financial assistance, study skills, technology requirements and more. Offered in Prescott Thursdays from 12:30-2:00 or online from anywhere throughout northern Arizona (open entry).
Introduction to American Sign Language for Veterans: Did you know that Sign Language is accepted in most degree programs as a language requirement? It can also lead to a great career with great wages. This is a great opportunity to find out if this is something for you. Offered in Prescott Thursdays from 5:00 – 7:00.
Math Insanity: In addition to our Fall Session II modules, an accelerated boot camp for math which runs from January 2nd to 7th, 2013, in Prescott Valley will also jump start your math brain before the Spring semester begins!
For more information on the Veterans Upward Bound TRIO Program, call 928-717-7686 or toll free 1-800-922-6787 ext 7686 or visit www.yc.edu/VUB .
For additional information, please visit: www.yc.edu/VUB
---
News Archives »