Just the ChordsAn a cappella Choral Concert
Last updated: 10/1/2012 10:29:08 AM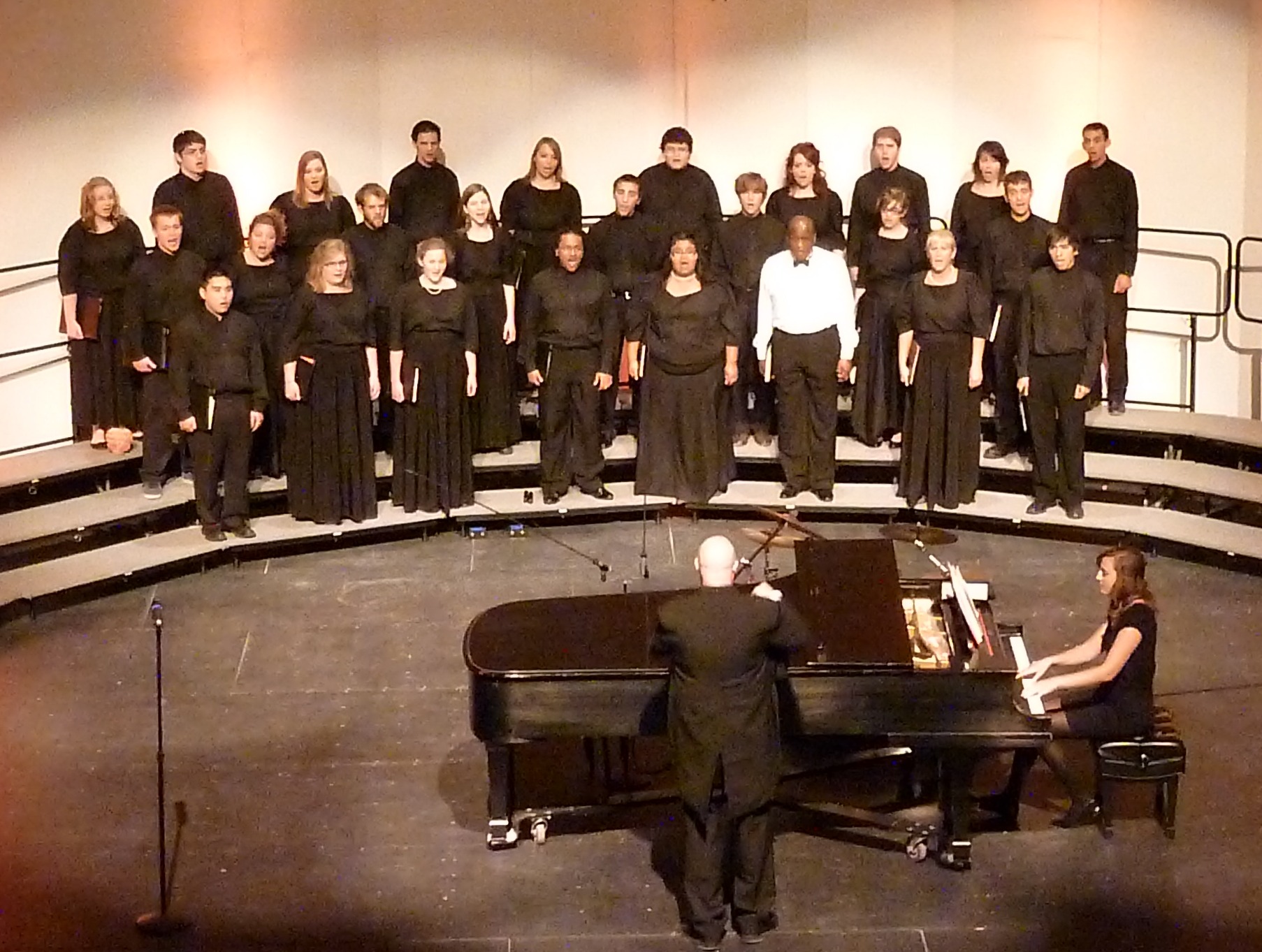 The Yavapai College Music Department's Choral Division will present "Just the Chords," a concert of a cappella music involving all seven YC choirs, in the Performing Arts Center of the Prescott campus, 1100 E. Sheldon, at 3 p.m. on Sunday, October 14.

The choirs will sing both separately and in several combinations. This occasion will include the rousing debut of the new Gospel Choir. Directors of the various choirs are Christopher Eubank, director of vocal studies; Dr. Will Fisher and Dennis Houser, adjunct choral directors.

The program incorporates pop music through the centuries, spirituals, sacred music, humor and musical theatre, spanning four hundred years of the universal human hobby, singing. Highlights include student tenor soloist Brian Goldsberry in Bohemian Rhapsody by Philip Lawrence, Siena Quin-Kane in Rene Clausen's complex arrangement of All That Hath Life and Breath Praise Ye the Lord! , and a small ensemble featured in Franz Biebl's Ave Maria to be sung by the entire Choral Union.

Admission is $7, and free for children under 15. Tickets are available at the Performing Arts Center Box Office or by calling 776-2000 during business hours. Tickets can also be purchased one hour before the performance at the box office.
---
News Archives »