Dr. Penelope H. (Penny) Wills Named President
The Board voted unanimously to approve Dr. Wills contract.
Last updated: 5/26/2011 12:42:52 PM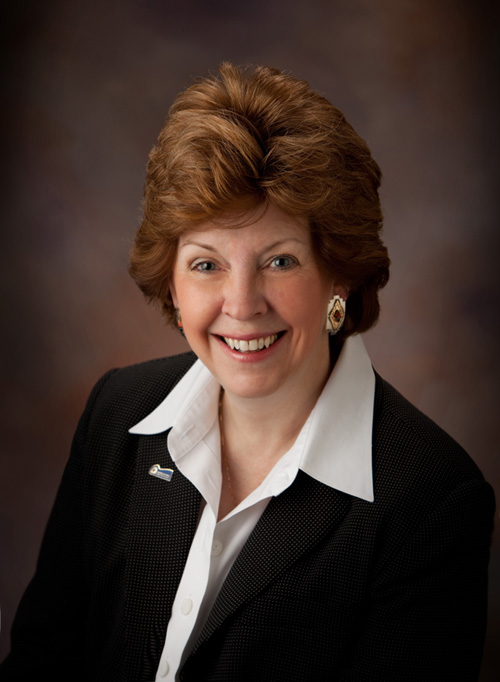 At a special meeting on Thursday, May 26, 2011, the Yavapai College District Governing Board announced Dr. Penelope H. (Penny) Wills as the new Yavapai College President. At their regular meeting on May 10, the Board announced their intent to offer Dr. Wills the presidency and authorized Dr. Dale Fitzner to move forward with contract negotiations.

"Yavapai College is such an attractive institution with the breadth and strength of their programs, the diversity of the county and campus locations, and most importantly the strength of community involvement and support," said Dr. Wills. "From the vocational programs, to the Performance Hall, and the partnerships that have resulted in innovative institutions, such as NAU/Yavapai, all exemplify the leadership, creativity, and responsiveness to the community needs."

Dr. Wills will settle in the Prescott area in early July with an official start date of August 1. Once on campus Wills intends to tour all the campuses, meet with staff and faculty, and get to know the community both on campus and off.

"Much of my time will be spent getting to know both the college community and the local communities. I want to really know the college and talk to people about what they want from the college. Due to the uniqueness of our community college, we have many opportunities to continue to grow our communities through education and economic development."


The Governing Board voted unanimously to approve Dr Wills' contract. Dr. Dale Fitzner, Board chair and member of the Presidential Search Committee, remarked on the new president following the meeting. "We are all looking forward to working with Dr. Wills. She brings significant experience and remarkable accomplishments in academic achievement and community economic development, all of which set the stage for furthering the goals of the college."

Wills comes to Yavapai College from Northeast Iowa Community College where she served as President for the past seven years. Prior to assuming the position in 2004, Dr. Wills was Vice President for Student Development at Georgia Highlands College. She holds a Ph.D. in Higher Education from Michigan State University; an MS in Counseling from Miami University, OH; and a BS in Education from the University of Cincinnati. She serves on numerous state, regional and national boards.

---