Yavapai College News
YC Students Named to All-USA Academic Team
Last updated: 12/8/2010 3:50:10 PM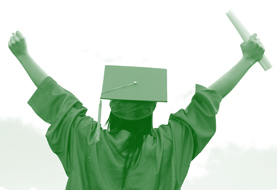 Four Yavapai College students have been chosen for the All-USA Community College Academic Team competition, which ensures them two years of tuition waivers at one of the Arizona Universities (ASU, UofA or NAU).

They are: Taylor Krassa and Deryc Painter, from the Prescott campus; and Stasia Ruskie and Magdalena Sloniger, from the Valley Verde Campus.

They will also be eligible for cash awards from $500 to $1,000 based on their team standing, to be determined by late January.

A luncheon will be held in their honor on Feb. 23.
News Archives »