Roughrider Scheduler Tutorial
Automatically generate multiple schedule options based on the courses you choose
View schedules in a weekly calendar format
Select your preferred schedule and register all in one place
or use the Register By CRN option for one step, fast registration
Quick Start PDF Guide | Register by CRN
---
How to register using Roughrider Scheduler
---
Need to register for just one or two classes? Register by Course Record Number (CRN)
Browse
for classes
then click "Sign into Register"
in upper right corner of the Browse window

Click the Register by CRN Tab
, enter the CRN, and
click Register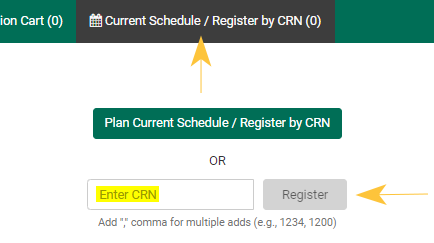 ---
NEW! Complete your registration within Scheduler!
How to use the new registration cart:
Clicking on the Send to Registration Cart, now takes you to the Registration Cart tab within Roughrider Scheduler.
Review your schedule in a list format and a calendar view - print and email option available
Click register to add the classes to your schedule 

---
Confirm that you want to register for those classes by clicking Continue.  You will receive confirmation whether you successfully registered for a class or if there were issues such as missing prerequisites.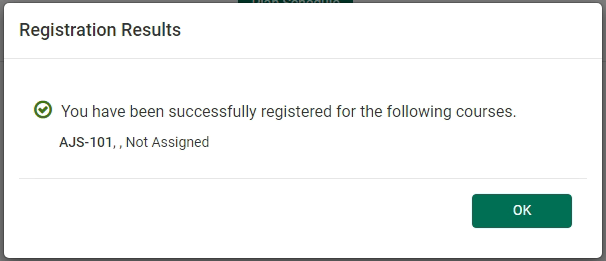 ---
After registering, you will be automatically redirected to your current schedule tab.
Review the classes that were added. See the Status column for waitlisted courses
Click the "Pay Now" button to pay your tuition balance due
Use the Edit or Drop Classes button to make changes to your registered class schedule
Click the Registration Cart and Plan Schedule tabs anytime to add classes or review ones not added to your schedule from the plan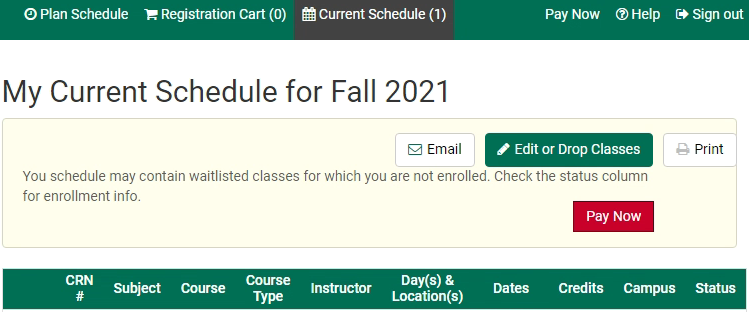 You can click on the tabs at the top at any point to hop between the plan, your registration cart and your current schedule.
---