Mitch Padilla
Board Secretary, District 5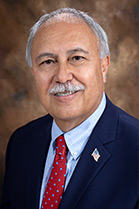 I grew up in Southern California and joined the US Navy out of high school. While in the Navy, I earned a Bachelor of Science in Business Administration (BSBA) degree from Chapman College in Orange, California.
I later worked for Pacific Telephone in San Diego. During that time, I earned a Master of Business Administration (MBA) degree from the University of San Diego and a Juris Doctor (JD) degree from Thomas Jefferson School of Law. In 2006, I began a career with the Office of the Attorney General in Arizona. Together with my wife and two children, we settled in Prescott, Arizona in 2008. This fall my oldest daughter begins her quest for a PHD. In Neuroscience at UCSD and my youngest daughter will complete her B.A. in Psychology at the University of Tampa in May of 2021.
Because education is so important to me, I created My College Roadmap, LLC in 2016 out of a continued passion to achieve and a yearning to share with others exactly how to maneuver through the college preparation and application process. My seminars are based upon what I have learned as a parent with college-bound children.
Most recently, I ran for Justice of the Peace for the Prescott Precinct in 2018. While I came up short on election day, the process of being in the community and talking about needed change and improvement was phenomenal. I greatly enjoyed the experience and look forward to other opportunities as they may arise.
Currently, I am a Criminal Defense Attorney in Prescott. My office is directly across the street from the historic downtown courthouse. In addition to Criminal Defense, I also handle Will, Trust, and Qualified Domestic Relations Orders (QDROs)
---
District 5: Castle, Diamond Valley, Glassford, Granville, Groom Creek, Horseshoe, Lynx Creek, Mountain View, Prescott Valley 1/Navajo, Prescott Valley 2, Pronghorn View, Roundup, Superstition, and Yavapai Hills
Term Expires: December 31, 2026