Yavapai College Athletics is pleased to announce the hiring of Rozanne (Rozie) DeWeese to become the first head coach of the new YC women's soccer program.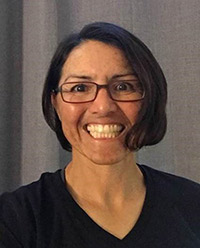 DeWeese has many years of experience coaching soccer at the collegiate level. She is leaving her post as an assistant coach at Sacramento State University, a job she has held since 2017. Rozie spent 10 years as the Associate Head Coach at the University of California, Davis and before that was an assistant coach at Indiana State University. Additionally, DeWeese has been a coach with the Davis Legacy Soccer Club and an instructor with the Nor Cal Premier Soccer/US Soccer Federation, and the CEO/Director of Coaching with the Capital Valley FC.
"I am honored to be the first-ever Head Coach for our Yavapai College Women's Soccer program. I am extremely excited about the opportunity to build and grow a competitive program and to provide a new pathway for committed student-athletes to continue achieving their soccer and academic goals at YC and beyond," said DeWeese. "These are challenging times we are all facing through the continuing pandemic. However, I am grateful and optimistic about the opportunity to make a positive impact for aspiring student-athletes to achieve continued success, Together as part of the YC Soccer Family."
"Thank you, Brad Clifford, AD, and to all involved, for entrusting me with this invaluable opportunity to lead the program. I am in the beginning process of building our women's soccer team roster. I am looking to recruit student-athletes who work hard, love to compete, trust the process, and who want to contribute to a positive and competitive team culture. I look forward to being a part of your soccer/life journey, helping you to achieve your individual goals and our team goals. Contact me today for more information and to join our first-ever Yavapai College Women's Soccer Program!"
"We are very fortunate to have someone of Rozie's experience leading our inaugural women's soccer program," said Athletic Director Brad Clifford. "Her enthusiasm and soccer knowledge will bring instant success to the Roughrider women's soccer team."
The Roughriders will begin play in the Fall of 2021. The team will compete in the ACCAC. For any questions about this new program or to reach Rozie, please email athletics@yc.edu.
Yavapai College has six locations throughout Yavapai County, including campuses in Prescott and the Verde Valley, and centers near the Prescott Airport, Prescott Valley, Chino Valley, and Sedona. For more information, visit yc.edu