The Yavapai College Foundation Board of Directors elected five new members at its annual meeting on Wednesday, May 10, which featured a celebration of highlights and accomplishments over the past year.
The Yavapai College Foundation is led by a Board of Directors, a distinguished, hard-working group of community leaders who have committed their support to the students, faculty, and staff of Yavapai College, as well as their community members in Yavapai County.
The newly elected board members are: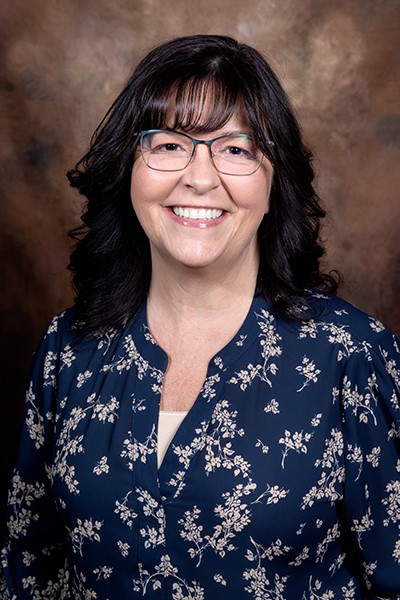 Julia Ammons
Julia Ammons is a Prescott native, a graduate of Prescott High School, and attended Yavapai College. She continued her career in hospitality management out of state by earning an Associate of Science degree in both Advanced Culinary Arts and Restaurant Management and a Catering Certificate. Julia later returned to Chino Valley to serve her community and be closer to her family. As co-creator of the husband-and-wife flagship restaurant, Essence Kitchen + Bar established in 2020, Julia excels at hospitality, menu and wine pairings, and guest relations. She is an Advisory Board Member of Chino Valley High School Career & Technical Education since 2021. Her focus on nurturing the culinary craft does not go unnoticed by her young team members and volunteers from the Chino Valley High School Culinary Department. Alongside the Chino Valley Chamber of Commerce and the Chino Valley Lioness Club, Essence is a contributing member of the community. Through Julia's charitable efforts, Essence has been able to service local veterans, and underserved youth through complimentary luncheons, book fairs, holiday events, and monetary educational scholarships. She is eager to serve as a Board Member as it is another way to invest in her town and build meaningful relationships.
---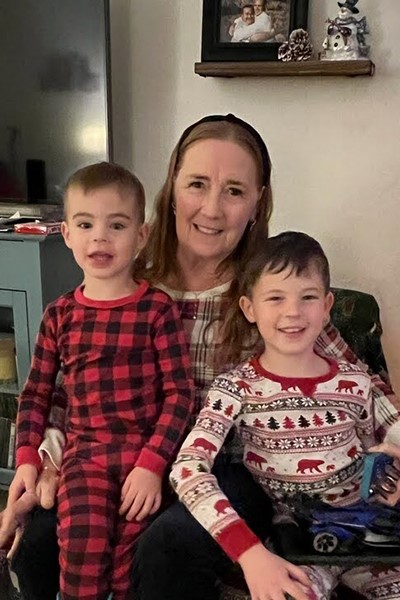 Debra Brown
Debra Brown has a Bachelor of Arts in Liberal Studies from CSU Fullerton and a Master of Education in Administration from Azusa Pacific University. She grew up in Southern California and moved to Prescott Valley 25 years ago. Debra is a retired California and Arizona Teacher with experience in Preschool, Kindergarten through Sixth grade, and Seventh grade Science and Math. She was a student and an employee at Yavapai College. As a current member of AAUW, Debra has served as co-chair of the Scholarship Committee. Through the PUM Church, she and her husband Craig are active members of the Cruiser Car Club. She just finished three years as the Mission Committee Representative. Her hobbies include travel, babysitting Grandsons ages 7 and 4, Book Club, gardening, and Crossfit. Debra's Daughter and Son in Law are Nursing Graduates of Yavapai College. She is hoping to be a link between the FEC and the Foundation Board.
---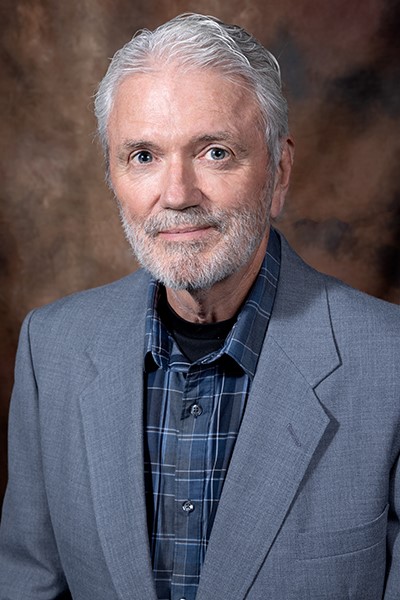 Dennis Cassady
Dennis J. Cassady Sr. moved to Arizona from Michigan 30 years ago and retired in 2013. As an Engineering Manager for Toyota North America for 22 years, he was responsible for managing the Toyota/Lexus Cold Weather Testing Program in North America. Previous to that he was a development engineer at Ford Motor Company in Michigan for 16 years. Dennis earned a B.S. in Mechanical Engineering from the Detroit Institute of Technology in Michigan. Wine education has been his passion and hobby for many years. He has been associated with The American Wine Society since 2005 and currently holds the position of Co-Regional Ambassador overseeing seven chapters throughout Arizona and New Mexico. Dennis is a graduate of the YC Enology and Viticulture program in 2021, is a Founder of the Southwest Wine Center, and is a life member of the Verde Valley Archeology Center. His son, Dennis Jr., and his family live in Prescott, and his daughter and family live in Scottsdale. He and his wife, Cheryl, have been married for 50+yrs., and reside in Camp Verde and Sun City. Dennis' hobbies include gardening, outdoor barbecuing, restoring furniture, and being a wine enthusiast. He feels that his management experience, overall board experience for many clubs and organizations, and enthusiasm will benefit the Yavapai College Foundation Board.
---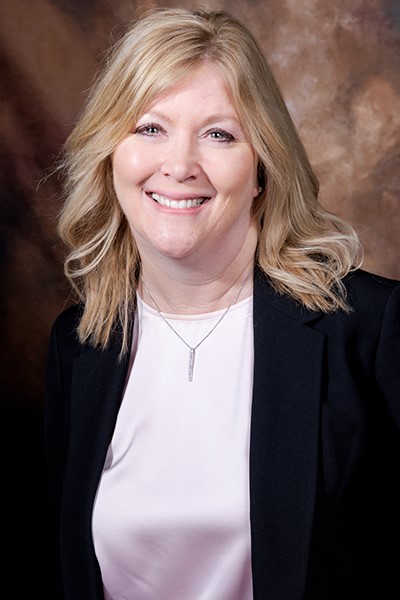 Tracey McCollum
Tracey McCollum, MSN, RN, NEA-BC, currently serves as the Chief Nursing Officer at Yavapai Regional Medical Center. She is a Servant Leader with more than 20 years of experience in healthcare, with an unyielding passion for patient-centered care. She joined YRMC in March of 2021, most recently from Northern Nevada where she worked as a Director of Acute Care Services and Interim Chief Nursing Officer. Tracey's background consists of clinical nursing in multiple specialties, as well as leadership in Quality/Risk Management, Employee Health, opened and operated an Urgent Care/Occupational Health Clinic and was a Nursing Leader for Inpatient Operations in three previous acute care facilities. Tracey's daily drive is to decrease risk and preventable harm to patients while in our care, and to grow and develop future nursing leaders that will help to take us into the future of healthcare. Tracey is happily married with two grown sons and enjoys golf and attending concerts.
---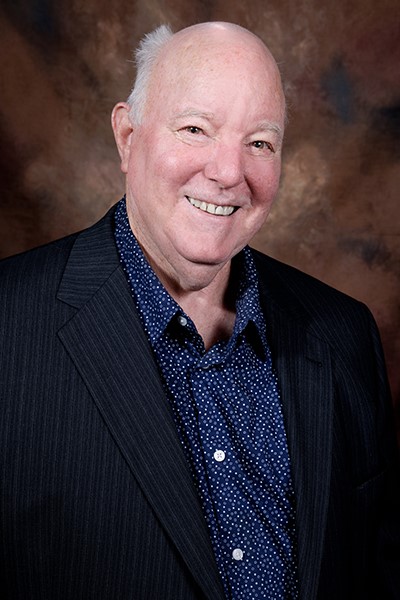 Roger Palmenberg
Roger recently retired from 45+ years as a consulting engineer. His firm received an Arizona Consulting Engineers Association award for Technical Excellence. The firm practiced in markets nationwide, performing environmental and information technology support to government and industry. Roger has a skill set that includes business development, marketing, public speaking, business plan development, and financial management. He has BS and MS degrees in Chemical Engineering from Clarkson University. He enjoys 'rural' time at his second home, gardening, photography, creative writing, and traveling with his wife, kids, and grandkids. Roger has taken various community college classes and taught photography classes for more than 20 years. His life changed when he enrolled in the Viticulture program at Yavapai College and was impressed with the college, instructors, and administrators. Since then, he has been a donor and is looking for
---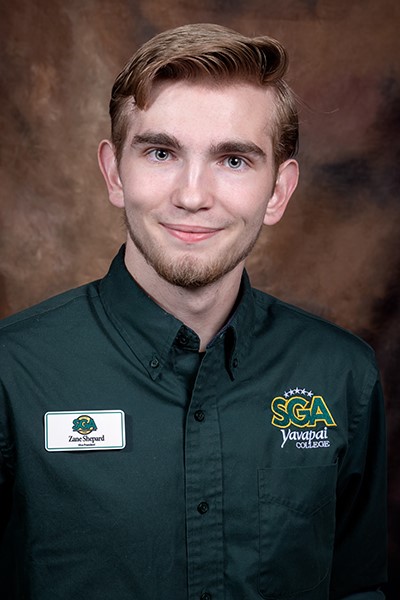 Zane Shepard
Zane Shepard grew up in Fresno, CA, and moved to Prescott to attend Yavapai College. He is currently a YC student working toward a Pre-Engineering Degree. After he receives his Associate's Degree, Zane plans to transfer to ASU and pursue a bachelor's degree in Mechanical Engineering. He is serving as the Yavapai College Student Government Association's Vice President for the 2023-24 academic year. Outside of school, he enjoys airsoft, hiking, and kayaking and he looks forward to serving the students at Yavapai Collage however he can.
In addition to the newly elected members, Marnie Uhl, was re-elected to serve another three-year term on the Board. She will also continue to serve as Board President for 2023-2024.
The new members join the current Board of Directors, which includes Bill Anderson, Anne Barton, Secretary, Dr. Clint Ewell, Janelle Goligoski, Jon Huey, Rodney Jenkins, Janet Jones, Dr. Linda Mast, 2nd Vice President, Joan Meyers, Don Michelman, Treasurer & Past President, Dr. Lisa Rhine, April Rhodes, 1st Vice President, Bill Sonsin, Jeff Spohn, Deanna Tarrant, and Marnie Uhl, President.
The Yavapai College Foundation's mission is to support Yavapai College objectives and activities through resource development and promote community awareness of the College and its programs.
The Vision of the Foundation is to support Yavapai College by enhancing educational, cultural, social and economic opportunities in our community.
The Foundation promotes student scholarships, faculty development and programs that enrich both campus and community life.
To learn more about the Yavapai College Foundation, visit www.yc.edu/foundation.
---