Move-In Checklist
Once you have reserved your spot in the halls, it's time to start getting ready!
Step 1: Register as a full-time student

 
To complete an associate's degree in 2 years, you must average 15 credit hours each semester. 
Contact your academic advisor so they can help you register for the correct classes that you need in order to complete your YC degree or certificate.
---
Step 2: Pay your YC account balance no later than July 15 for the fall semester
Your housing and meal plan charges will be added to your account between June 1 - July 1 for the fall semester (check your email regularly for balance notifications).
You can pay your account balance in full or establish a YC payment plan
Login to your myYC account --> Select the My Account card, then select Payment Center
You are not permitted to move-in to the residence halls until you have paid your account balance.
---
Step 3: Complete your online orientation and training
After you have paid your account balance, you will receive an email invitation to complete your required:

Online Residence Hall Orientation
Get Inclusive "COVID-19" Training
Get Inclusive "Voices of Change" Training
Please check your scholar email regularly for required training notifications. You are not permitted to move-in to the residence halls until you have complete ALL required trainings.
---
Step 4: Order your Mobile Student ID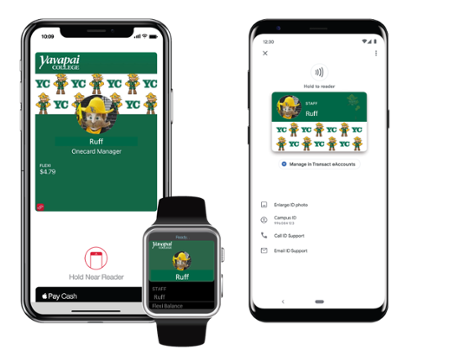 ---
Step 5: Get Packing!
You are provided with a bed, mattress, desk, chair, and dresser/closet. (details here)
---
The Residence Halls are closed during Winter Break between the Fall and Spring semesters
All residents must vacate the building for the entirety of the winter break. Residents may keep their belongings here but they will not be permitted to be here. Residents must leave the building within 24 hours after their last academic obligation or by the closing time of the halls, whichever comes first. Please check the calendar of events for closure dates.