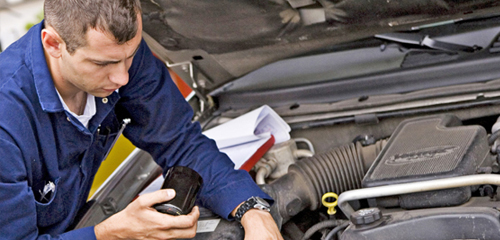 Automotive Technology - AAS
The Automotive Technology degree program is designed for individuals preparing for positions utilizing a combination of automotive technology and business management skills including service managers, insurance adjusters, and small business owners. This degree program will prepare students for the National Automotive Service Excellence (ASE) certification examinations to become ASE Certified Automobile Technicians.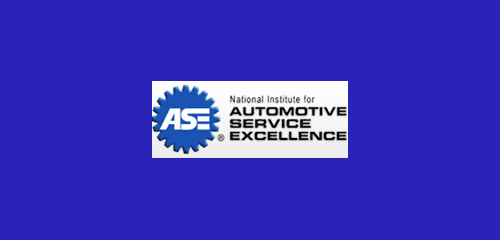 Partners
National Automotive Service Excellence (ASE)
Certification is essential to individuals preparing for positions in the automotive industry. ASE certification requires hands-on working experience as well as completion of written examinations. Two years of post-high school educational training, such as that offered in the automotive certificate and degree programs at Yavapai College, may be substituted for up to one year of the hands-on work experience requirement of the ASE certification.
This course program is designed to prepare students for entry level positions within the automotive repair industry. Students will become proficient in electrical systems, automatic power trains, manual power trains, steering and suspension, advanced auto computer systems, heating-A/C and engine rebuilds. Course requirements for auto and diesel have been combined in 12 of the required course credits allowing students to easily obtain degrees and or certificates combined in auto and diesel programs.

Partner
Lemay - America's Car Museum and the Hagerty Education Program
Yavapai College's Auto Body and Paint program are the recent recipients of a grant in the amount of $12,080 from Lemay - America's Car Museum and the Hagerty Education Program. The grant will allow YC to purchase four specialized pieces of machinery to use in the laboratory including a Metal Shrinker Stretcher, Hydraulic Medium Duty Shear, Power Bead Roller Machine, and English Wheel. The grant is part of an initiative by America's Car Museum and the Hagerty Education Program intended to assist students on pathways that directly impact jobs in automotive restoration and preservation. Yavapai College expects the equipment to be in place for utilization by the spring semester.
Partner
Freeport-McMoRan Copper and Gold
Freeport-McMoRan Copper & Gold
is in a unique partnership with Yavapai College, CTEC, offering a two year Mining Internship Program, including Diesel Technician, Electrical & Instrumentation Technology and Industrial Machine Mechanic. For further information please contact Stephanie Wiltcher at 928 717 7107 or
Stephanie.wiltcher@yc.edu
.