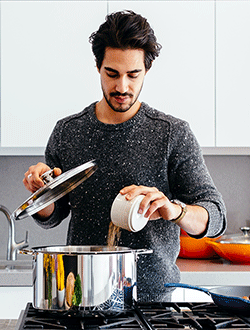 Afternoon Culinary: A Cooking Series at The Sedona Center
We like to say, "After you tour our kitchens, you won't be able to resist taking a class."
And it's true - Community Education has made a name for itself in the culinary community by making use of the Sedona Center's state-of-the-art cooking and baking kitchens to host cooking classes.
Since 2019, we've offered a scrumptious variety of culinary courses, and this semester is no different. Learn with Chef Mark Reese, a senior chef who teaches regularly for YC's academic culinary program, for 6 amazing afternoon cooking courses.
Join in person with supplies included. After the wonder chaos of cooking dies down, we'll all enjoy the food we've prepared together!
---
$69 in-person (supplies included)
---
Class Schedule
Basic Italian from Scratch: Pasta and Sauce
Friday, Feb 18, 2-5pm
Bread Making 101
Friday, Mar 4, 2-5pm
Your Best 3-Hour Cake
Friday, Mar 11, 2-5pm
Award-Winning Chili and Cornbread
Friday, Mar 25, 2-5pm
Eggs Benedict from Scratch
Friday, Apr 8, 2-5pm
Tempering & Dipping Chocolate
Friday, Apr 22, 2-5pm
---
Certificate in Culinary Arts Fundamentals