Roughrider Recruitment and Retention Ambassadors
 
---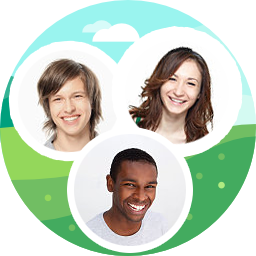 ---
Need More Info:
Heather Mulcaire, Associate Dean of Student Success
928-634-6527/ heather.mulcaire@yc.edu
---
Ready to Join the R2 Ambassador Team?
Step 1: Sign Up to become an R2 Ambassador
Step 2: Attend a R2 Ambassador Training (Link to training Schedule TBD)
---
---
Other ways to help:
Phone calls, Emails, Personal Notes
R2 Ambassador can communicate with students through the registration process. R2 Ambassadors can write emails, personal notes or make phone calls in an effort to personalize the college experience. This recruitment and retention strategy occurs all year- so everyone can participate!
Join the New Student Orientation Team
Partnering with Success Advisors to host New Student Orientation is one of the most rewarding contributions you can make to our future students. During heavy registration periods, NSO's are offered multiple times a week. NSO is a 1.5 hour program and includes helping students register for classes based on their selected pathway. R2 Ambassadors are welcome to participate in as many NSO's as they would like- there is no limit to participation. Training for NSO is conducted by the Office of Advising.
Be a part of your student's success from start to finish
The Roughrider Recruitment & Retention Ambassadors (R2 Ambassadors) is a program that's offered by the Office of Recruitment to expand and strengthen the College's recruitment and retention efforts.  As an R2 Ambassador, you have the opportunity to bring a unique perspective to the next generation of YC students and move one more student closer to completing a degree or certificate.  Any investment of your time is a HUGE contribution, adds to the sustainability of the college and is greatly appreciated by the communities we live in.
Choose the activity that's right for you!
---
Refer a Student
Help someone you know or meet learn about what YC has to offer!
Yavapai College is always interested in the referral of prospective students by alumni, faculty, adjuncts, staff, current students and friends of the college. Potential students referred to YC receive a phone call from a student ambassador, and a follow up email regarding the program of interest and follow-up contact from the Office of Recruitment.
---
Please use the link below to recommend students who you think would be a good fit for Yavapai College.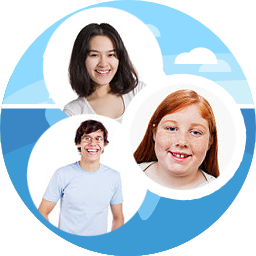 ---
Please complete the form below:
Attend a College Fair
Help us show area high schools students why Yavapai College is right for them
Usally take place in the fall (September - November) or the spring (Febuary - April), during the day or evening and typically lasts an hour and a half to three hours.
---
A College Fair is a time when a large number of colleges are invited to provide information to high school students, usually at a high school, community college or Tribal Education Services Office.   
To be invited, Yavapai College must be placed on the invitation list. The R2 Ambassador Coordinator compiles the college fair invitations each fall and spring, and sends requests to ambassadors  to try and find coverage for the various events.  Fair materials and fair confirmation details are then sent to the R2 ambassadors who will be attending each event. 
R2 Ambassadors can view and print the  R2 Ambassador Training Manual before attending their college fair. This manual will serve as a general guide to college fairs and what to expect when attending these events.  It also address many of the FAQ's students and parents regulary ask at college fairs
---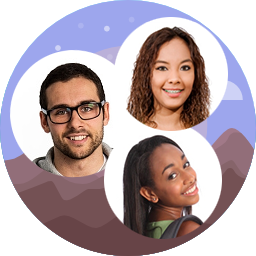 ---
Upcoming College Fairs:
October 2018
Oct. 24 - Bradshaw Mtn. High School College Fair 5:00 - 7:30 p.m  Sign Up
---
Attend a Community Event
Connect your neighbors and share your knowledge about YC
Each month, YC is invited to attend various community events to share information about programs, financial aid and resources. Community events are a great way for you to connect the social or religious organization you participate in with YC.  R2 Ambassadors will be able to sign up for community events that fit their schedule and sign up through the Community Event calendar. Most often these are table visits but can vary based on event structure.  The R2 Ambassador Coordinator will provide event details to the ambassador prior to the event.  If you have suggestions to attend an event that is not listed on the calendar of community events, please email the event information to: recruitment@yc.edu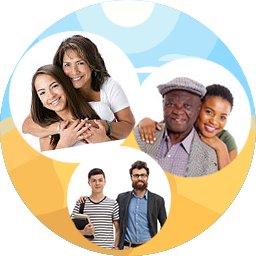 Upcoming Community Events:
September 2018
CTEC 50th Anniversary - 10am - 3pm CTEC
Sept. 29, 2018   Sign Up
---
October 2018
Prescott Summer/Fall Market - every Sat. 7:30 a.m. - 12:00 p.m. Lot D Prescott Campus
May 21 - Oct 27, 2018   Sign Up for a Saturday
---
Adopt an Out-of-County High School or Business in your community
Making contacts with key people who may recommend YC to prospective students is an effective way to promote the College.  High school counselors, HR offices and managers from local businesses are, indeed, key people.  Ambassadors have found great success using the informal route of outreach.  Consider these possibilities:
Initial contact:  During September, call your out of county high school counselor(s) or community business to let them know that you are a R2 Ambassador.  Tell them you would be very happy to meet any prospects who express interest in YC.  Your call is simply to let the counselor or business person know you are in the area if assistance is needed.  If you are also willing to attend out of county high school fairs, this is a great opportunity to request that YC be added to their invitation list. 
Second contact:  At some time during the first semester, attach your name and number to a viewbook, take it to the high school or place of business, and deliver it to the counselor/manager asking him/her to update the information kept on file for YC.  Again, you are not asking for an appointment, just another contact.
Other contacts:  If a counselor/manager does refer a student to you, always follow up with a thank you note or call to the counselor/manager.  You also have the opportunity for contact with the teachers of local high schools.  Let these people know you are a good source of information for prospective students.   Contacts should not be a  "hard sell" but merely a reminder that YC is here to help anyone navigate the college process.
Please note that all Yavapai County high schools are visited monthly by the YC Early College Team.   The YC Recruitment Specialist visits many out of county high schools in Arizona.  Please contact the R2 Ambassador Coordinator for a list of out of county high schools that need a visit from YC!
---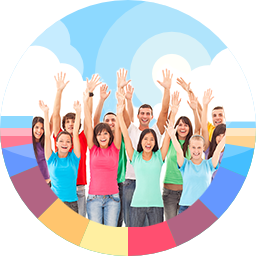 ---
---
---