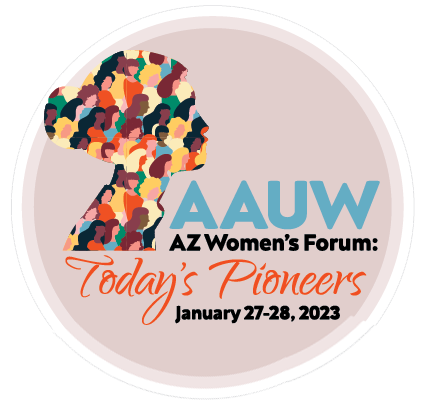 A Symposium of Arizona Women
and Educational Choices
Our objective is to educate, engage, and entertain Arizona women
who support the women following in their footsteps.
---
Click images to learn more
---
Experience inspirational speakers, panel discussions, live music, an art show, book exhibit, meals, and opportunities to meet with women who support educational choices for Arizona women. 
Weekend agenda Art Show / Silent Auction
Thank you to our AMAZING event sponsors: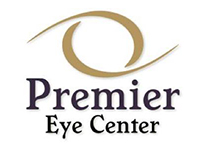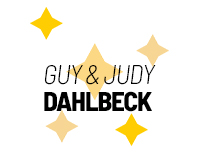 ---
Thank you to our in-kind donors:
Museum of Indigenous People
The Yavapai Symphony Association
Peregrine Bookstore
Art Show / Silent Auction
Art Show / Silent Auction
Featuring selections by local women artists. Choose from paintings, ceramics, photography, décor, jewelry, apparel, and more, from elegant to whimsical. Something for everyone's taste and budget.
Bidding starts Friday evening and continues until luncheon on Saturday. Payment by cash, check, or credit card. All proceeds go to Prescott AAUW Scholarships at Yavapai College.
---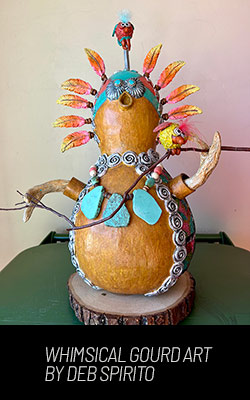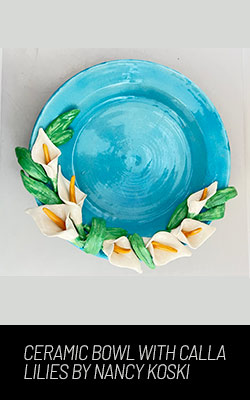 ---
Weekend Agenda
Friday, January 27, 5:00PM- 7:00PM
Social/Reception – Registration/check-in, heavy appetizers, art show, silent auction, and live music
---
Saturday, January 28, 8:00AM- 1:30PM
| | |
| --- | --- |
| 7:00AM-8:45AM | Registration, continental breakfast, silent auction, live music |
| 9:00AM- 9:45AM | Welcome & Keynote by Alice Ferris of Goalbusters, at the YCPAC |
| 10:00AM- 10:45AM | Breakout Session #1 in classrooms |
| 11:00AM – 11:45AM | Breakout Session #2 in classrooms |
| 12:00PM – 1:15PM | Lunch & Closing Address by Yavapai College President, Dr. Lisa Rhine |
---
Literary Women Panel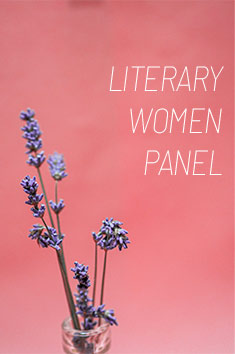 Our panelists are three local authors who write in a wide variety of genres from journalism and non-fiction to fiction and poetry.
Each has chosen the written word as her medium of communication and each new work is an exploration of a subject that has captured her interest. Join us as these women discuss their literary journey and read from their works.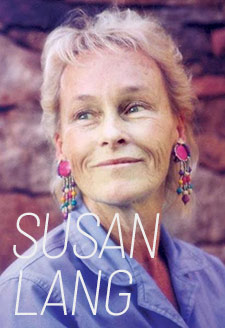 Susan Lang
Susan Lang is the author of a trilogy of novels about women homesteading in the southwestern wilderness in the early 20th century. For her work she has been awarded the 2003 Willa Award and a 2008 Project Grant from the Arizona Commission on the Arts. Lang founded and directed the Southwest Writers Series and Hassayampa Institute for Creative Writing. Additionally, Lang has taught at Yavapai College and Prescott College. She also is Event Coordinator for Peregrine Book Company in Prescott, AZ
---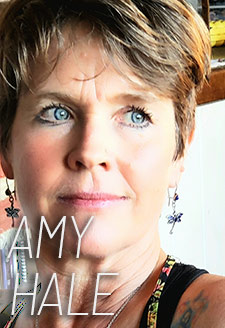 Amy M. Hale
Amy M. Hale is an award-winning essayist, novelist, and poet. She lives and cowboys on Spider Ranch in Yavapai County, Arizona. Hale's work is rooted in the natural world and in the song of the work she does on the ranch. While Hale writes about the specific places she inhabits, she inspires readers to find and inhabit their place in the world. Hale's distinct voice is infused by flash & slam and her innate ability to distill ideas appeals to readers who are aspiring to dwell in the sacred every day, or longing to leave behind that which is safe, but small.  Books by Amy M. Hale (published under Amy Hale Auker), Rightful Place (Texas Tech University Press), The Story Is the Thing (Pen-L Publishing), Winter of Beauty (Pen-L), Ordinary Skin: Essays from Willow Springs (TTUP), Livestock Man (Pen-L)
---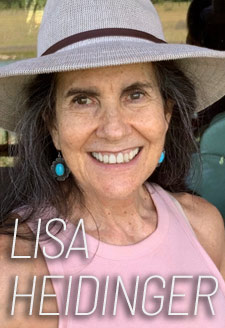 Lisa Schnebly Heidinger
An Arizona native, Lisa Schnebly Heidinger's adult life has been spent collecting and sharing stories of her beloved state -- from cub reporter at the Green Valley News, through radio and television reporting (lastly at KTVK-TV3's Northern Arizona Bureau), Arizona Highways articles and an Arizona Republic Sunday op-ed column. She's authored ten published books about aspects of Arizona, with two still in the pipeline.
Lisa has served as OneBook AZ author, and loves giving speeches like, "Artists, Celebrities, and Good Places to Drink," "From Leavenworth to Cucumbers: Little-known Facts about Sedona Schnebly," and talks about individuals ranging from Buckey O'Neill to Emma Lee.
Her favorite things are her family and road trips around Arizona. She's never met a cup of coffee she didn't like – although a morning-brewed, afternoon-bought cup at Gray Mountain Trading Post came the closest
Lisa Schnebly Heidinger Recommended Reading List: Jane Candia Coleman, "No Roof but Sky", Diana Gabaldon, "Outlander", Martha Summerhayes, "Vanished Arizona", Jana Bommersbach, "Cattle Kate: A Novel", Julie Morrison, "Barbed", Lisa Schnebly Heidinger "The Journal of Sedona Schnebly"
Self-Care for Caregivers

Three local healthcare and wellness professionals will discuss topics important for today's caregivers.
Whether you're a family member, friend or medical professional –this discussion will uncover many gems for the support of your own wellbeing. You'll learn about how to manage stress, goal setting, ways to seek solutions and communication techniques all to enhance and support yourself as a caregiver.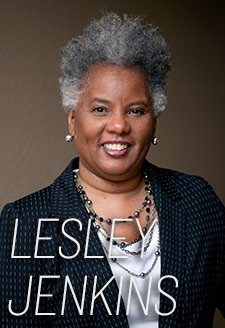 Lesley Jenkins
Lesley Jenkins is the Executive Director for the James Prescott YMCA and is responsible for the day—to-day operations. She provides Cause-Driven leadership as defined by Y-USA and is responsible for talent supervision and development, volunteer, and fiscal management, as well as community relations.
She is charged with leading and growing operations that includes a $3 million budget and 3,000+ membership units. Prior to joining the Y, Lesley was the Regional Director for the Alzheimer's Association Desert Southwest Chapter in the northern Arizona region. She oversaw the association's care and support services spanning six northern Arizona counties as well as responsible for the two Walk to End Alzheimer's events and implementing strategies to expand programs and build community engagement.
In her time with the Alzheimer's Association and now with the YMCA, Lesley understands the importance of self-care for the caregiver. Lesley is married with two sons, one bonus son and is fondly called GiGi. A native of Nashville TN, her family has lived in Prescott Valley Arizona since 2017.
---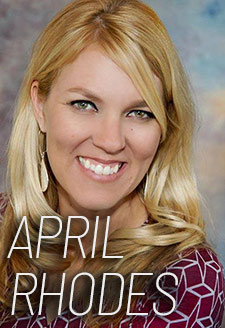 April Rhodes
April Rhodes, MBA, LAMFT is President and Chief Executive Officer for Spectrum Healthcare Group. Through statewide community solutions, and focused care, April and her team are meeting the whole health needs of Arizona's populations.
April has served at the forefront of healthcare and human services management for nearly two decades. Her unique brand of leadership has successfully launched whole healthcare delivery into new heights of innovation, defragmentation, integration, and cohesion.
April has a Master of Advanced Study in Marriage and Family Therapy from Arizona State University and a Master of Business Administration from University of Arizona. April is a Licensed Associate Marriage and Family Therapist.
April Rhodes currently serves as Chairperson for the Arizona Council of Human Service Providers Board of Directors. April also holds seats locally on the Yavapai County Board of Health, Prevent Child Abuse AZ Board, and Yavapai County Foundation. Additionally, she serves on the Contexture Board, the health information exchange for Arizona and Colorado and nationally on the Mental Health Corporation of America board. April is considered a subject matter expert on topics relating to leadership, whole-person healthcare, value-based purchasing, access to care, and criminal justice and mental health related community-based services.
---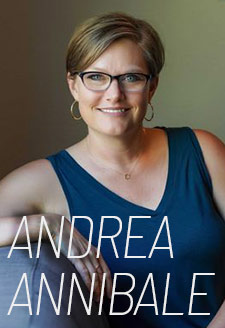 Dr Andrea Annibale
Andrea Annibale, PsyD, is a mental healthcare provider and Owner of ONE Psychological Services in Prescott, Arizona. Dr. Annibale works closely with teens and adults to process trauma, build coping skills, gain self-compassion, and release the hold of codependency – in other words, she spends much of her time discussing self-care, self-advocacy, and resilience.
Andrea has a Master of General Psychology from Grand Canyon University and both a Master and Doctorate (PsyD) of Clinical Psychology from Midwestern University. She worked in higher ed for 12 years in both administrative support and adjunct faculty roles before deciding to practice a little self-care and return to school. While she is still making her way through the licensing process, she will officially adopt the title "Licensed Psychologist" in 2023.
Healthy, Wealthy, and Wise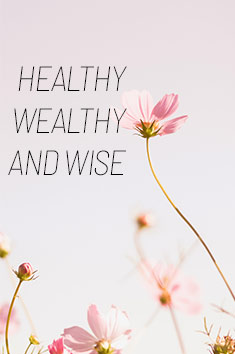 Our panelists for this lively presentation are two business leaders and experts in their fields of financial health and women's personal health.
They will discuss strategies that will help build your knowledge and confidence about your own financial well-being and enhance your own personal well-being by taking specific actions to get you on the road to feeling better both about your finances and your health from a holistic point of view.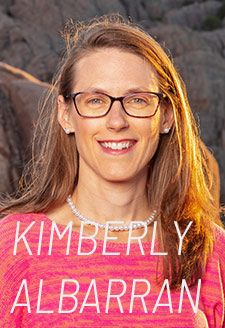 Dr. Kimberly Albarran
Dr. Kimberly Albarran, PT, DPT, CFNP has been a physical therapist since 2013 and a certified functional nutrition practitioner since 2021. She officially started her business Hope Health Healing in 2018 with the vision of serving her community as the premier provider for individuals with chronic pain, resulting in the highest quality of life for her clients.
Her mission is to provide solution oriented, holistic and compassionate care through physical therapy, nutrition coaching and wellness classes to empower individuals with chronic pain to take control of their health using her four pillars of health: mindfulness, nutrition, sleep and movement to restore health and healing. She loves to motivate, encourage and lift up her clients along their journey.
Dr. Kimberly enjoys spending time with her husband Israel and two dogs Drake and Jasmine, she enjoys spending time with and hiking with friends and family. She is a second-degree black belt in practical self-defense training with Fundamental Martial Arts, and has been training as an instructor to help others grow and develop in their skill. She loves reading and learning new subjects. She enjoys sharing the Love of Christ with others and promoting positivity and love.
To learn more about Dr. Kimberly visit her website.
Veronica Aguilera
Veronica Aguilera, is a Wealth Advisor with the Wisepath Financial Group. She holds Financial Industry Regulatory Authority (FINRA) Series 7, 66 and 63 Securities Registrations as well as Life and Health Insurance and Long Term Care Certification and Variable Licenses.
Veronica helps her clients understand that preparing for retirement is like climbing a mountain. A person can accumulate what they think is enough for a secure retirement - thus reaching the summit – only to find that getting down the mountain - protecting their lifestyle - is equally if not more important.
Veronica offers expert advice on estate planning, business succession, business loans, key-man policies and employee benefit options. She works in sync with her clients to uncover their financial goals, review the present state of their financial health, identify gaps and offer strategies to help guide them up and down the financial mountain.
Veronica is a university guest lecturer, an active member and President of the Prescott Chapter of Business Networking International, and Serves on the Board of Trustees of Yavapai Big Brothers and Big Sisters. She also hosts a popular a Financial Literacy Group for Women called "Wise Women Prosper" that meets monthly.
In her spare time Veronica enjoys hiking, geocaching and kayaking with her family. Veronica lives in Prescott, Arizona, with her husband and our two children.
Paying it Forward--Women Making a Difference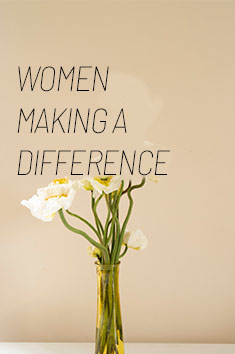 Paying it Forward--
Women Making a Difference
Our three women panelists will share how they became involved as advocates for improving the lives of others in our community. Whether it is supporting teens, enabling adults to continue live to independently, or helping the community with access to health care.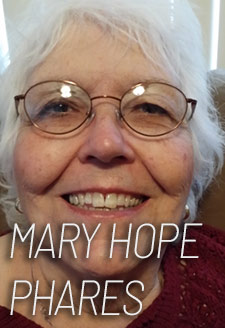 Mary Hope Phares
Mary Phares is the founder of the Prescott Free Clinic, aka Community Health Center of Yavapai. She has a Bachelor's Degree from Northern Arizona University in Nursing and is a retired nurse having a career as an emergency room nurse and ICU nurse for over 50 years.
After moving to Prescott in 1969, she has volunteered her time and talents to her community in various capacities including assisting with the Shots Program at the Salvation Army, Trauma Intervention Program/Arizona Crisis Team, Yavapai County Mediation Services for the Justice Court, HIV Clinic, Advanced Cardiac Life Support, Arizona Cactus Pine Girl Scout Council, and preceptor for the Yavapai College Nursing Program.
She loved volunteering and has the philosophy that when much is given to you, much is expected. So, she decided to dedicate her life and years of experience to help her community. She believes volunteerism is essential to "paying it forward" by contributing what you have to offer to make a difference in the lives of others.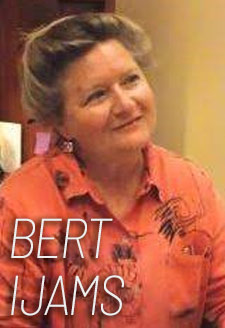 Bert Ijams
Prescott Meals On Wheels Executive Director - Bert Ijams has been at the helm of Prescott Meals On Wheels for over nine years and before that she garnered years of experience in both private and public sector leadership. She is an advocate for older adults, as well as an arts advocate. Bert is a member of the Arizona Governor's Advisory Council on Aging. Prescott Meals on Wheels website.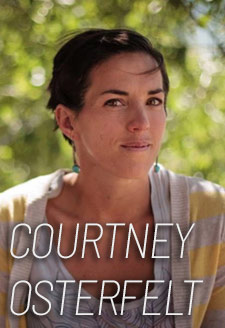 Courtney Osterfelt
Courtney Osterfelt is the director of The Launch Pad. She has a bachelor's degree in Education, a Master of Arts degree in Social Change and Community Development, and has been working with teens for the past 13 years.
She founded Women's Empowerment Breakthrough, a non-profit educational organization for teenage girls in Yavapai County in 2003 and started working on developing The Launch Pad in 2011. She loves working with teens because she remembers her teenage years being particularly challenging and wants to support teens in becoming who they want to be. She also believes teens are powerful people who can inspire and create great change in our community and feels it is an honor to support them in realizing their own potential. Launch Pad website
---
Keynote Opening Speaker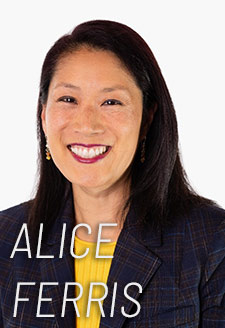 Alice L. Ferris
Alice L. Ferris, MBA, CFRE, ACFRE, Founding Partner, has more than thirty years of professional fundraising experience, not including her tenure as the top cookie salesperson in Girl Scouts in McFarland, Wisconsin.
Alice started her fundraising career as a volunteer at PBS Wisconsin in Madison, blowing bubbles onto the set during pledge breaks for the Lawrence Welk Show, which launched a more than 30-year affiliation with public broadcasting.
As counsel, Alice is Director of Development for KAWC Colorado River Public Media and Border Radio in Yuma, Arizona, and Interim Chief Development Officer for Polara Health in Prescott, Arizona. Alice also teaches for the Masters in Nonprofit Leadership at the University of Denver. Before GoalBusters, Alice served as Director of Development for Lowell Observatory, Foundation Director for Flagstaff Medical Center, and Director of Development for KNAU Arizona Public Radio.
During her tenure at Lowell Observatory, the membership program more than doubled, and during her time at KNAU, she led the station to its first US$1 million fundraising year. As Foundation Director for Flagstaff Medical Center, Alice directed FMC's philanthropic grants program, granting over US$1.3 million for community health in the Flagstaff area. Alice was the 90th professional to receive the Advanced Certified Fundraising Executive (ACFRE) credential and was the 21st recipient of the AFP Founders' Medallion, recognizing extraordinary service to the sector. She is also a three-time honoree as AFP-Northern Arizona Fundraising Professional of the Year.
She currently serves on the Bolz Center for Arts Administration at the Wisconsin School of Business Advisory Board and the University of Wisconsin Communication Arts Partners Board. Alice is recognized for her on-air presence on public television and radio pledge drives and national PBS fundraisers, such as Downton Abbey and The Civil War.Alice earned her Bachelor of Arts with a double major in Radio-TV-Film and Economics and her Master of Business Administration with a double major in Accounting and Management from the University of Wisconsin-Madison.
She obtained her Certified Fund Raising Executive (CFRE) in 1999, her ACFRE in 2010, and has been an AFP Master Teacher since 2006. Alice is a well-reviewed keynote and workshop presenter, with presentations in North America, Europe, Australia, and Asia. When not fundraising, Alice teaches occasional classes in Chinese cooking. She is also a slow half-marathoner and a retired competition ballroom dancer.
Keynote Closing Speaker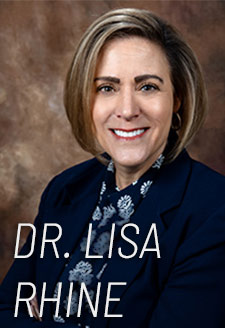 Dr. Lisa Rhine
In February 2019, Dr. Lisa B. Rhine became the tenth president of Yavapai College, bringing to the institution over 30 years of leadership experience across a number of leading colleges and universities in Ohio, Kentucky and Virginia.
Dr. Rhine assumed this role with a commitment to advance the mission of the college while ensuring access and support to those for whom opportunities may have been historically limited or denied.
As a first-generation college student, Dr. Rhine knows first-hand the many obstacles that must be overcome and the perseverance, in pursuit of one's goals, that is required to achieve one's dreams. As an advocate for equal opportunity, inclusion and equity in outcomes, she places the student first in her decision-making.
Prior to joining YC, Dr. Rhine served as Provost and Chief Operating Officer of the Chesapeake Campus at Tidewater Community College in VA, Interim Vice President for Student Affairs and Assistant Vice President for Student Affairs at Northern Kentucky University, Associate Provost for Student Success and Retention at Wittenberg University (OH), Director of Learning Enhancement and Academic Development at University of Dayton (OH) and Manager of Educational Support Services at Sinclair Community College (OH).
Accomplishments include numerous industry-education partnerships, K-12 to college collaborations, two to four year college partnerships, private-public partnerships, student success, retention and enrollment management initiatives and program development.
She holds a certificate in Deaf Studies from Sinclair Community College, a Bachelor of Science in Rehabilitation Counseling at Wright State University, a Master of Science in Education: Special Education from the University of Dayton and a Doctor of Philosophy in Educational Administration from Capella University.
Throughout her career, Dr. Rhine has served and continues to serve on numerous local, regional and national commissions, task forces and boards including current service on the Commission for Diversity, Inclusion & Equity for the American Association of Community Colleges.
As a member of the Inaugural class of Aspen Presidential Fellows, Dr. Rhine is committed to the moral imperative to improve student lives by leveraging the capacity of our colleges to improve learning, access, equity and labor market outcomes.