Thank You and Congratulations!
We are grateful for all of your support and participation in the YCSGA Senate elections!
We are thrilled to introduce you to the very first YCSGA Senate! These individuals have been elected by you as your various campus representatives! Your Senators are very excited to Listen to, Speak for, and Stand with you!!
If you'd like to welcome or congratulate your new Senators you can do so by sending an email to ycsga@yc.edu
We appreciate you!
YC Student Government Association News

Access meeting minutes, agendas, discussions, announcements, and other YCSGA information
Fill out a brief form to connect with the YCSGA
Join us in our meetings on:
Monday / Wednesday: 11am
Want to share? Complete this form and join us on the last Wednesday of each month.
---
YCSGA Meet and Greet
Friday, February 5th · 8-9 am and 3-4 pm
Online Event!
---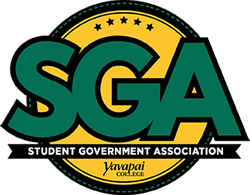 Yavapai College Student Government Association (YCSGA) strives to build a platform to listen to, speak for, and stand with the Yavapai College student body. Through responsive, inclusive, and transformative representation, empower effective leadership, reflecting the best interest of all students.
---
The YCSGA will Listen to, Speak for, and Stand with the Yavapai College Student Body. We are committed to:
Provide a productive tool for students in governing both academic and non-academic interests at Yavapai College.
Advocate matters pertinent to the student body and other constituencies of Yavapai College
Organize activities and projects that promote the interests and/or address the concerns of the student body.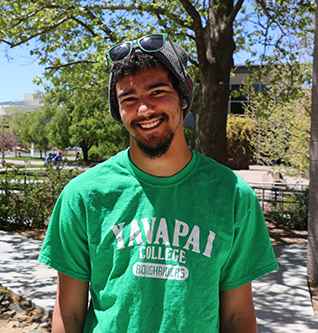 ---
The YCSGA Representatives
Student Executive Leadership Board
Brian Moultrup
President
Andrew Tucker
Vice-President
Genevieve Horn
Secretary
Hannah Lowe
Treasurer
---
Student Senate
---