---
The Literary Southwest
Spring 2022 Online
Readings and conversations with the finest writers from the West and beyond: distinctive voices, diverse backgrounds, and multiple genres. All events presented free via livestream.
---
---
An Evening with
Terry Tempest Williams
Friday, February 11, 6:00 pm (AZ)
---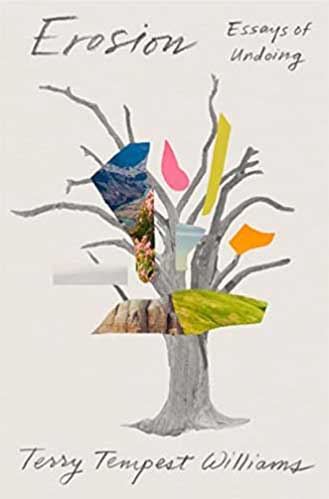 Terry Tempest Williams, like her writing, cannot easily be categorized. She's an acclaimed writer of non-fiction, essays, and memoir, and an environmentalist, activist, and conservationist who has testified before Congress on women's health issues, been a guest at the White House, has camped in the remote regions of Utah and Alaska wildernesses, and currently is writer-in-residence at the Harvard Divinity School. Known for her impassioned and lyrical prose, she is the author of a number of beloved books, among them Refuge: An Unnatural History of Family and Place; An Unspoken Hunger: Stories from the Field; Desert Quartet; Finding Beauty in a Broken World; and When Women Were Birds. Her book, The Hour of Land: A Personal Topography of America's National Parks, which honored the centennial of the National Park Service, was a New York Times bestseller, and also won the Mountains & Plains Independent Booksellers Association 2016 Reading the West Book Award. Her most recent book is Erosion: Essays of Undoing, a collection of wide-ranging essays that explore the many forms of erosion we face.
In 2006, Williams received the Robert Marshall Award from The Wilderness Society, their highest honor. She also received the Distinguished Achievement Award from the Western American Literature Association and the Wallace Stegner Award given by The Center for the American West. She is the recipient of a Lannan Literary Fellowship and a John Simon Guggenheim Fellowship in creative nonfiction. In 2014, on the 50th Anniversary of the Wilderness Act, Ms. Williams received the Sierra Club's John Muir Award. Also among her many honors are the 2017 Audubon New York Award for Environmental Writing, the 2019 Robert Kirsch Award, a lifetime achievement prize given to a writer with a substantial connection to the American West, and her election to the American Academy of Arts and Letters.
Williams has served as the Annie Clark Tanner Fellow in the University of Utah's Environmental Humanities Graduate Program which she co-founded in 2004; and was the Provostial Scholar at Dartmouth College, serving as a Montgomery Fellow twice. She is a columnist for the magazine The Progressive, and her writing has appeared in The New Yorker, The New York Times, Orion Magazine, and numerous anthologies worldwide. A crucial voice for ecological consciousness and social change, she divides her time between Castle Valley, Utah, and Cambridge, Massachusetts.
---
---
An Evening with
Tracy K. Smith
Friday, April 1, 6:00 pm (AZ)
---

- live stream link

- register for Zoom interactive format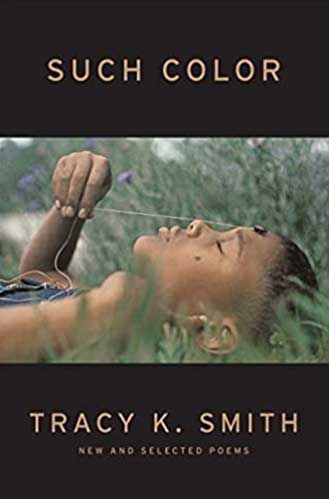 Tracy K. Smith served two terms as Poet Laureate of the United States (2017-2019). She received the 2012 Pulitzer Prize in poetry for her third book of poems, Life on Mars, which was a New York Times Notable Book, a New York Times Book Review Editors' Choice selection, and a New Yorker, Library Journal, and Publishers Weekly Best Book of the Year. Smith's debut poetry collection, The Body's Question, won the Cave Canem Prize for the best first book by an African American poet. Duende, Smith's second book, received the James Laughlin Award from the Academy of American Poets. In her memoir, Ordinary Light, Smith explores her own experience of race, religion, and the death of her mother shortly after Smith graduated from Harvard. The book was a finalist for the National Book Award, and named a Notable Book by both the New York Times and Washington Post. Her most recent poetry collection is Such Color: New and Selected Poems published in October 2021.
In 2020 Smith and Changtai Bi, co-translated Chinese poet Yi Lei's book of poetry My Name Will Grow Wide Like a Tree. In 2021 she edited, with John Freeman, the prose anthology There's A Revolution Outside, My Love: Letters from a Crisis, and was guest editor for The Best American Poetry 2021 edition. Smith edited the anthology American Journal: Fifty Poems for Our Time during her laureateship, and launched the American Public Media podcast The Slowdown. In March 2021 she was voted into the American Academy of Arts and Letters. Smith wrote the libretto for an opera titled Castor and Patience. Rooted in a conflict over historically black-owned land, the work is a collaboration with composer Gregory Spears. Originally set to premiere in July 2020 with the Cincinnati Opera, the work has been postponed to the 2022 Summer Festival. She is Professor of English and of African and African American Studies at Harvard University.
---
---
DONATE NOW

TO SUPPORT THE LITERARY SOUTHWEST!

Like what you see on The Literary Southwest? Help the series continue to bring top literary talent to northern Arizona by clicking on the link below:

Donate to The Literary Southwest
---
The Literary Southwest Online Archived Programs
---
Thank you!
The Hassayampa Institute presents The Literary Southwest is made possible by Yavapai College and the Yavapai College Foundation, with additional support provided by Peregrine Book Company.
---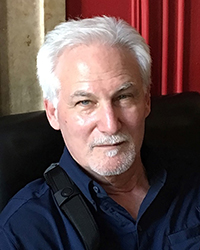 Jim Natal
Literary Southwest Program Director
---
Jim Natal helped found the Hassayampa Institute's The Literary Southwest series at Yavapai College in 2008 and has served as series director since then. Prior to that he curated and co-hosted literary series and events in Los Angeles for more than 10 years.
Natal is the author of five poetry collections, most recently Spare Room: Haibun Variations and 52 Views, both written entirely in the centuries-old Japanese haibun form. His previous full-length collections include Memory and Rain; Talking Back to the Rocks; and In the Bee Trees.
He is a multi-year Pushcart Prize nominee whose poetry has appeared in numerous journals and anthologies. A former executive for the National Football League's Creative Services Group in Los Angeles for 25 years, Natal received his MFA in Creative Writing from Antioch University Los Angeles in 2005.
With his wife, graphic designer and book artist Tania Baban, he founded indie publishing house Conflux Press in 2003.
---
The Literary Southwest: Featured Writers 2008-2021
Kim Addonizio
Ralph Angel
Jimmy Santiago Baca
Dorothy Barresi
Beau Beausoleil
Marvin Bell
Sherwin Bitsui
C.J. Box
Gayle Brandeis
Ron Carlson
Ana Castillo
K. L. Cook
Bernard Cooper
Ann Cummins
Marsha de la O
Alison Hawthorne Deming
Natalie Diaz
Chitra Banerjee Divakaruni
Mark Doty
Camille T. Dungy
Geoff Dyer
B. H. Fairchild
Janet Fitch
Ben Fountain
Alan Dean Foster
Diana Gabaldon
Richard Garcia
Eloise Klein Healy
Steve Heller
Laraine Herring
Naomi Hirahara
Jane Hirshfield
Linda Hogan
T. R. Hummer
Sean Huze
Joe Ide
Tara Ison
Craig Johnson
Lisa Ko
Ron Koertge
Jim Krusoe
Ilyse Kusnetz
Laila Lalami
Susan Lang
Layli Long Soldier
Anthony Marra
Demetria Martinez
Domingo Martinez
Gerald McDermott
Christopher Merrill
Dunya Mikhail
Jane Miller
Manuel Muñoz
Sean Nevin
Naomi Shihab Nye
Tommy Orange
Susan Orlean
T. Jefferson Parker
Ivy Pochoda
Jewell Parker Rhodes
Alberto Rios
Sharman Apt Russell
Kay Ryan
Benjamin Alire Saenz
David St. John
James Sallis
Lisa See
Rebecca Seiferle
Rebecca Skloot
Tracy K. Smith
Arthur Sze
Susan Terris
Lynne Thompson
Laura Tohe
Peter Turchi
Brian Turner
Charles Harper Webb
Tara Westover
Terry Tempest Williams
Al Young
Ofelia Zepeda