Readings and conversations with the finest writers from the West and beyond: distinctive voices, diverse backgrounds, and multiple genres. All events are free and presented in person and via livestream.
Brought to you by the Boyd Tenny Library.
History of Literary Southwest events
About the Founder
Follow us on social media
@literarysouthwest
---
Receive updates on Literary Southwest events
---
Contact us
Fri, Feb 2 2024 6PM YouTube Live
An Evening with Alice Wong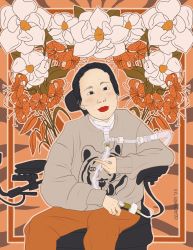 Riders Read chosen author Alice Wong will discuss her book Disability Visibility on February 2 at 6 p.m. via YouTube Livestream. Alice Wong (she/her) is a disabled activist, media maker, and consultant based in San Francisco. She is the founder and director of the Disability Visibility Project, an online community dedicated to creating, sharing and amplifying disability media and culture. Copies in various formats are available at the YC Library.
Digital portrait of an east asian woman who has black hair pulled back. She is wearing red lipstick, a tiger themed gray sweatshirt, and orange pants as she has a trach in her neck that is attached to a device that she is holding gently in her hands. She is sitting in her power wheelchair. The background is art nouveau inspired and tiger stripe themed with magnolias and tiger lilies and the color theme is mostly orange and black and white. Artist credit: Michaela Oteri
---
DONATE NOW

TO SUPPORT THE LITERARY SOUTHWEST!

Like what you see on The Literary Southwest? Help the series continue to bring top literary talent to northern Arizona:

Donate to The Literary Southwest
---
Thank you!
Yavapai College Library presents The Literary Southwest is made possible by Yavapai College and the Yavapai College Foundation.
---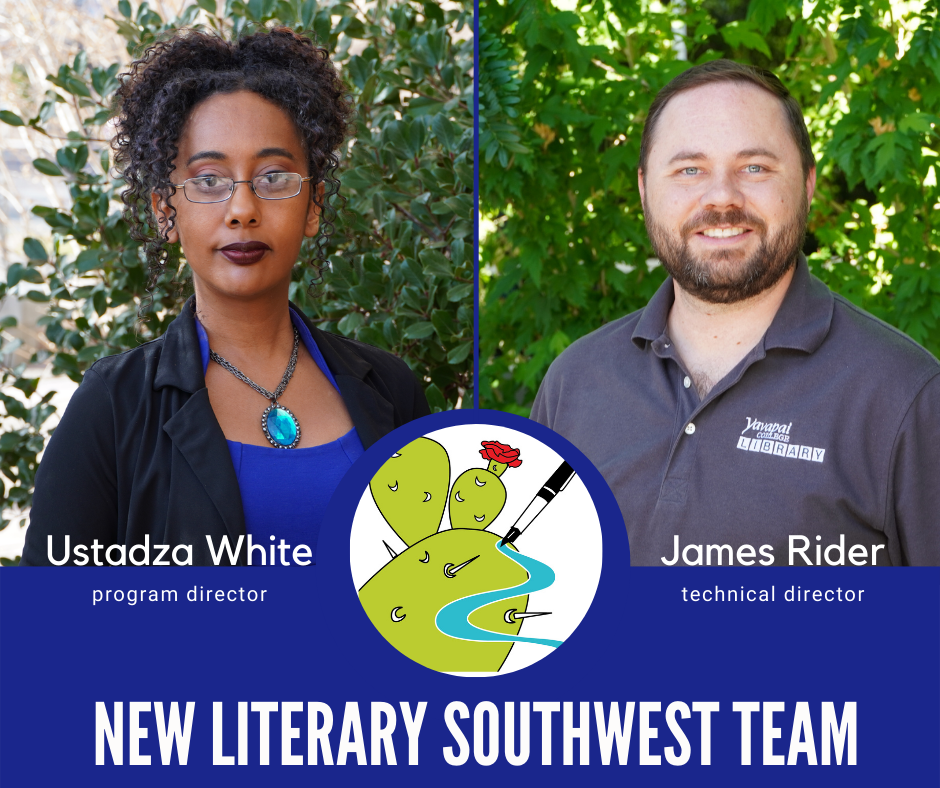 New Literary Southwest Team
Ustadza White
Literary Southwest Program Director
James Rider
Technical Director