Readings and conversations with the finest writers from the West and beyond: distinctive voices, diverse backgrounds, and multiple genres. All events are free and presented in person and via livestream.
Brought to you by the Boyd Tenny Library.
History of Literary Southwest events
Follow us on social media
@literarysouthwest
---
Receive updates on Literary Southwest events
---
Contact us
Fri, Sept 29 2023 7PM In-person & YouTube Live
Registrations will be honored!
An Evening with Silvia Moreno-Garcia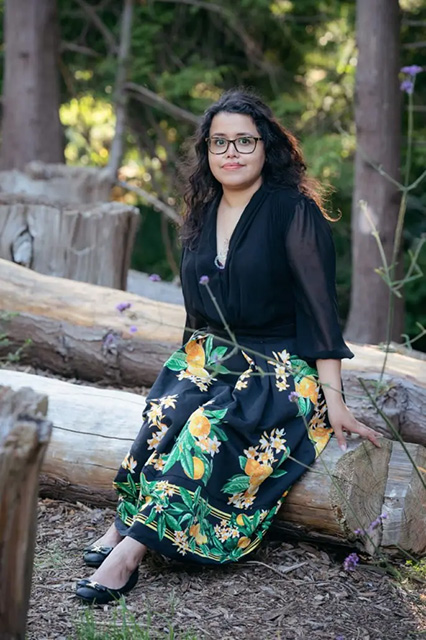 Mexican by birth, Canadian by inclination. Silvia Moreno-Garcia is the author of a number of critically acclaimed novels, including Gods of Jade and Shadow (Sunburst Award for Excellence in Canadian Literature of the Fantastic, Ignyte Award), Mexican Gothic (Locus Award, British Fantasy Award, Pacific Northwest Book Award, Aurora Award, Goodreads Award), and Velvet Was the Night (finalist for the Los Angeles Times Book Prize and the Macavity Award).
She has edited several anthologies, including She Walks in Shadows (World Fantasy Award winner, published in the USA as Cthulhu's Daughters). Silvia is the publisher of Innsmouth Free Press. Her fiction has appeared in numerous magazines and anthologies.
She has an MA in Science and Technology Studies from the University of British Columbia. She lives in Vancouver, British Columbia.
Photo by: Martin Dee
Fri, Apr 14 2023 6 pm
An Evening with Tara Ison & Laraine Herring  Watch the recording
How are we shaped by the losses we've experienced? How does grief leave its imprint on us? How do the beliefs we have about who we are change us?
Please join authors Tara Ison, author of At the Hour Between Dog and Wolf, and Laraine Herring, author of A Constellation of Ghosts: A Speculative Memoir with Ravens, for a short reading from their latest books, along with a discussion about the impact of early father loss, how grief manifests and shapes a life, and how the stories we tell ourselves—fact or fiction—make all the difference.
There will be time for audience questions and a book signing.
Laraine Herring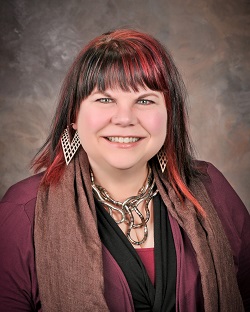 Laraine Herring holds an MFA in Creative Writing and an MA in Counseling Psychology. She's an author, illustrator, book coach, and grief counselor, in addition to teaching psychology full time at Yavapai College. Her books include: Lost Fathers: How Women Can Heal from Adolescent Father Loss; Writing Begins with the Breath: Embodying Your Authentic Voice; The Writing Warrior; On Being Stuck: Tapping into the Creative Power of Writer's Block; Gathering Lights: A Novel of San Francisco; The Grief Forest: a book about what we don't talk about; and A Constellation of Ghosts: A Speculative Memoir with Ravens. She's the founder of Hags on Fire, a 'zine for women writing about menopause. laraineherring.com
A Constellation of Ghosts: A Speculative Memoir with Ravens - A ghost is not what you think it is, says Raven. A ghost is a commitment. When Laraine Herring receives an unexpected colon cancer diagnosis, her father, thirty years dead, returns to her as a raven, setting off a magical journey into complicated grief, inherited trauma, and ancestral healing. As she struggles with redefining her expectations for her life, she slips further and further underground into the ancestral realm, where she finds herself writing a play directed by her father-as-raven. Raven says, It will be a cast of only four: you and me and my mother and my father, and we will speak until there are no more words between us. And then you can decide the ending. Tick, tock, write. A Constellation of Ghosts takes the reader into the liminal spaces between one world and another, where choices unspool into lives, and the stories we've told ourselves fall apart under the scrutiny of multiple perspectives like flesh from bone, reminding us that grief is the unexpected ferryman who can usher all of us back together again.
Tara Ison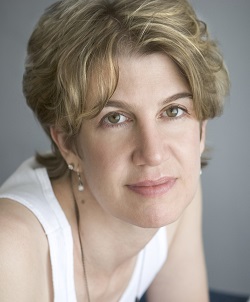 Tara Ison is the author of 3 novels; A Child out of Alcatraz, The List, and Rockaway; the short story collection Ball, and the essay collection Reeling Through Life: How I Learned to Live, Love, and Die at the Movies. Her new novel, At the Hour Between Dog and Wolf, is set in WII France. In another life, she was co-writer of the cult classic Don't Tell Mom the Babysitter's Dead.
At the Hour Between Dog and Wolf
is the story of a twelve-year-old Parisian Jewish girl in World War II France, living "in hiding" as a Catholic orphan with a family in a small village. When Danielle Marton's father is killed during the early days of the German Occupation, her mother sends her to live in a quiet farming town near Limoges in Vichy France. Now called Marie-Jeanne Chantier, Danielle struggles to balance the truth of what's happened to her family and her country with the lies she must tell to keep herself safe. At first, she's bitter about being left behind by her mother, and horrified at having to milk the cow and memorize Catholic prayers for church. But as the years pass and the Occupation worsens, Danielle finds it easier to suppress her former life entirely, and Marie-Jeanne becomes less and less of an act. By the time she's fifteen and there is talk amongst the now divided town of an Allied invasion, not only has Danielle lost the memories of her father's face and the smell of her mother's perfume, but her very self, transforming into a strict Catholic and an anti-Semitic, fervent disciple of fascism.
The Mexican Gothic Visual Art Exhibition at the Boyd Tenney Library
Mar 3-31, 2023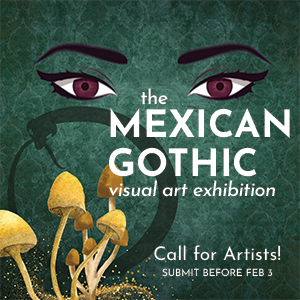 Artists who are residents or students in Arizona submitted artworks in 2D or 3D – painting, printmaking, drawing, sculpture, jewelry, videos, mixed media, etc.
An opening reception for the exhibition was held on Mar 3, 2023 5pm-6:30pm.
Fri, Oct 14 2022 7 PM
An Evening with T.J. Klune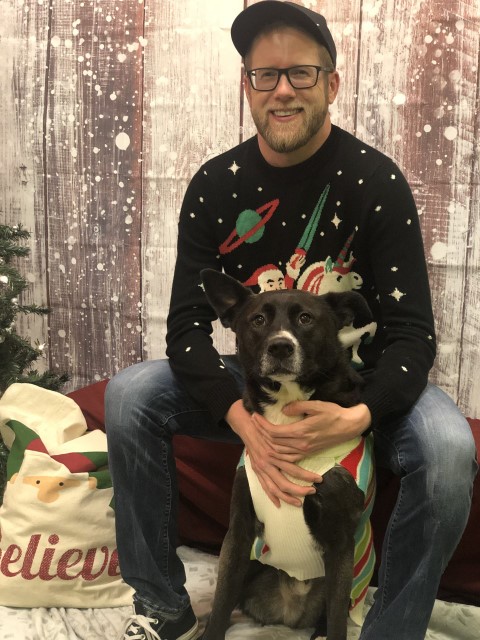 TJ KLUNE is the New York Times and USA Today bestselling, Lambda Literary Award-winning author of The House in the Cerulean Sea, The Extraordinaries, and more. Being queer himself, Klune believes it's important—now more than ever—to have accurate, positive queer representation in stories.
The House in the Cerulean Sea was selected for Yavapai College's Riders Read program. Yavapai College's "Riders Read" program is a college-wide common read, where the entire campus community reads and discusses the same book. The goals of this program are to spark dialogue on issues of values and shared experiences among our students, faculty and staff; while modeling the kind of active reading and critical dialogue expected in college-level academics.
---
DONATE NOW

TO SUPPORT THE LITERARY SOUTHWEST!

Like what you see on The Literary Southwest? Help the series continue to bring top literary talent to northern Arizona:

Donate to The Literary Southwest
---
Thank you!
Yavapai College Library presents The Literary Southwest is made possible by Yavapai College and the Yavapai College Foundation.
---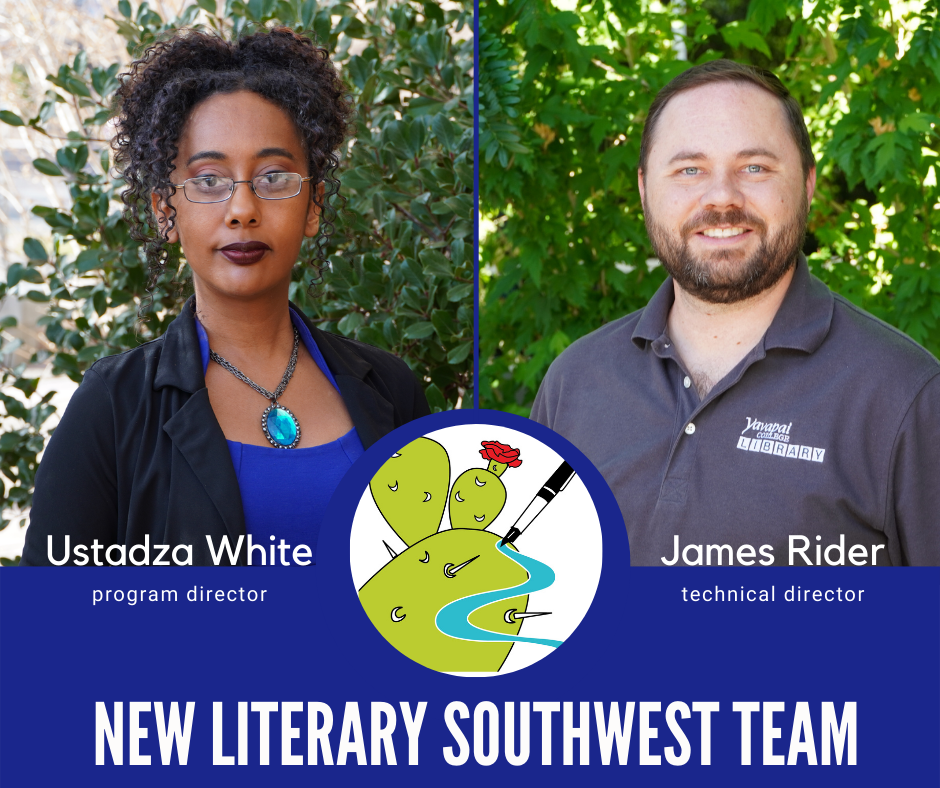 New Literary Southwest Team
Ustadza White
Literary Southwest Program Director
James Rider
Technical Director