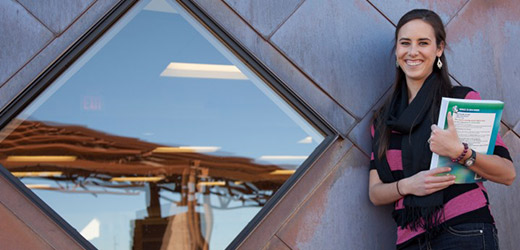 Become a Student
at Yavapai College
Use this guide through the process of becoming a registered student so that you can take credit classes at Yavapai College.
---
Step #1:
Apply for Admission
Go to YC Quickstart! to complete an application for admission. You will receive a username and a temporary password. Follow the directions to set up your new permanent password. Your username and password will be needed to log onto the website. Out of state tuition will be charged unless the student provides proof of citizenship and Arizona state residency.
---
Step #2:
New Student Orientation
New Student Orientation is offered online and required for all new, degree or certificate-seeking students with no prior college credit. In-person sessions are also available and open to all interested students.
---
Step #3:
Apply for Financial Aid
---
Step #4:
Take the Skills Assessment
Reading Comprehension/ Math/ English Composition.
Prescott area: Bldg 1-217. Call 928.776.2200 to make an appointment.
Verde Valley area: Bldg I-120. Call 928.634.6561 to make an appointment.
---
Step #5:
Request official transcripts
Applying prior college or university credit to your Yavapai College record requires an official transcript to be sent from the previous institution directly to:
Yavapai College Office of the Registrar
1100 E. Sheldon
Prescott, AZ 86301
Transcripts are evaluated within two weeks after received by Yavapai College. Students can verify the evaluated credit by logging into https://www.yc.edu and clicking on My Services / Students / My Transcripts / Grades. See "Incoming Transfer Students"
---
Step #6:
See an Academic Advisor
Call 928.776.2106 or 928.634.6510 for more information, or to schedule a phone or in-person appointment with an academic advisor to discuss and plan for your academic & career goals.
---
Step #7:
Register for Classes
Log into the YC website from the login button in the upper right hand corner of this or any YC page. Type in your username and password. Go to "My Services >> Students >> Search and Register for Classes".
---
Step #8:
Payment Information
Contact the Business Office for information about bills, payments and payment plans: (928) 776-2140 or (928) 634-6518
---
Step #9:
Get your Photo ID
Your first ID is free (a fee applies for replacing lost or damaged IDs).