Check out & renew
We are a member of the Yavapai Library Network and open to the public. You can check out our materials with a library card from any participating Yavapai County library.
Get a library card
Come to one of our Circulation Desks to get a library card.
You are a county resident 16 or over:
Bring an accepted form of ID: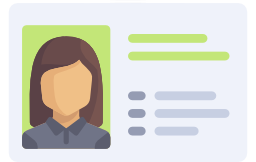 Option 2
College student ID card from: Yavapai College, Embry-Riddle Aeronautical University (Prescott Campus), or Prescott College.
YC Students must also show proof of current enrollment (class schedule, or sticker on student ID showing current enrollment).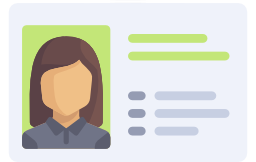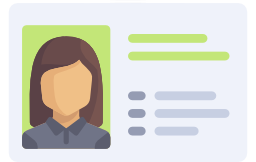 Option 3
A government-issued photo ID (driver's license, military ID, passport).
and
A piece of mail showing your current mailing address in Yavapai County (a bill, bank statement, or personal letter).
If you are under 16:
Your parent or legal guardian must be present to co-sign for you.
If you are not a county resident:
You can apply for a temporary card at the Circulation desk. You can check out 2 items at a time.
Check out items
You can see when your items are due in the Catalog . Get help with My Account .
Maximum number of checkouts: 75 items
MATERIAL TYPE
LOAN PERIOD
BORROW UP TO

Book

CD-ROM

Government document

3 weeks auto renews 3x

75 items

DVD

Music CD

Audiobook CD

3 weeks

auto renews 3x

15 items

Ebook

eAudiobook

eMagazine

varies
varies
Juvenile literature
1 week
Reserve material

3 hours in the library


call the Circulation desk to get a scanned PDF copy
2 items
Interlibrary loan
Due date set by lending library
Renew your library materials
NEW Starting June 1, 2020, items are automatically renewed on their due date.
Eligible items will automatically be renewed, with these exceptions:
Another patron has placed a hold on the item
The item reached its maximum number of renewals (3 times for most items)
Your account is blocked due to billed items or fines of $10 or more
The item is a digital item, such as a downloadable ebook, audiobook, or emagazine
You will continue to receive reminders for overdue items. Items borrowed from other YLN libraries are included in this service.
If items  do not renew, you have 3 days to return them before any fines are charged.
Check your due dates online using the Catalog , or in the YLN app.
Detailed instructions on how to renew using the Catalog
You can also renew Interlibrary loan items if allowed by the lending library by contacting Interlibrary loan.
Return items
You can return your library items at any library bookdrop in the Yavapai Library Network.
Even if items renew automatically, you can still return them at any time before they are due.
Interactive map of library locations
In-library use only
Some materials can only be used in the library:
reference
hardcopy journals
hardcopy magazines
hardcopy newspapers
microfilm/fiche
maps
atlases
A copier & scanner is available.
Course Reserves
An instructor may place a textbook or other course materials on reserve at the Circulation Desk.
Hold items
You can place a hold on most items. Select "Place Hold" in the Catalog and specify the library where you want to pick up your item. We'll send you an email when it is ready for pick up.