Yavapai College Police
"Encouraging Excellence through Integrity and Compassion"
The Yavapai College Police Department is dedicated to providing a safe and secure environment for students, faculty and staff members as well as serving the community by improving the quality of life and focusing on professionalism, integrity, excellence, and leadership.
We strive to be proactive while enforcing the laws of the State of Arizona while upholding the United States Constitution and raising the level of preparedness in order to meet current needs and the challenges that may arise.
---
Programs
Services
Information
---
Emergency Telephones - Locations & Operation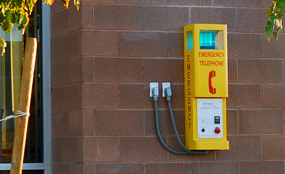 Our campuses are equipped with emergency telephones so you can easily call for help if you need it. Just locate the emergency telephones topped with a blue light. You can also view a campus map of the emergency phone locations.
In an emergency, press the large red button. It's like dialing '911'
College Police and local area law enforcement will be immediately notified of the emergency and respond. As long as it is safe to do so, please stay by the emergency phone until an officer arrives.
The black button is for non-emergency purposes. It rings directly to the College Police Department. Consider using the emergency phone's black button for issues including: disabled vehicle assistance, unlocking of a classroom, reporting minor injuries, traffic accidents without injuries, lost and found assistance, or if you are lost and in need of directions.
---
Welcome to the Yavapai College Police Department
The Yavapai College Police Department (YCPD) is a full service police department staffed by certified Arizona Peace Officers, trained Security Officers and professional administrative personnel.  We have the same responsibilities and authority as municipal, county or state police agencies.  We work to promote safety and responsibility through education and awareness, training and interactive networking, and when necessary, enforcement of the law.  The YCPD team carries out their duties in a manner that reflects the Community Policing Philosophy.
The primary role of the YCPD is to promote a safe environment to enhance the educational experience of our students and provide assistance and protection to all on our campuses.  Safeguarding personal and college district property is also a role of the police department.  The YCPD takes pride in providing a high level of customer service.  We believe it is a privilege to provide public safety service to the visitors and students, faculty and staff, and the entire campus community.
YCPD is always interested in your thoughts and input about the safety of our campuses.  Whether in Prescott, Clarkdale, Sedona, Chino Valley or Prescott Valley, please don't hesitate to contact the police department with your compliments, concerns or complaints.  You may also contact me directly.  I can be reached at: jerald.monahan@yc.edu or by phone at: 928-776-2184.
Sincerely,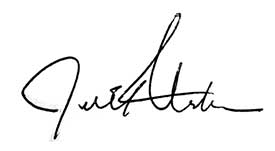 Jerald Monahan
Chief of Police, Yavapai College
---
Run, Hide, Fight! What to do in the event of an active shooter.
WARNING - Video Contains Graphic & Disturbing Scenes
---
Campus Emergency! Do you know what to do?