Join a Club, Get Involved!
Become active within the College with community clubs and organizations!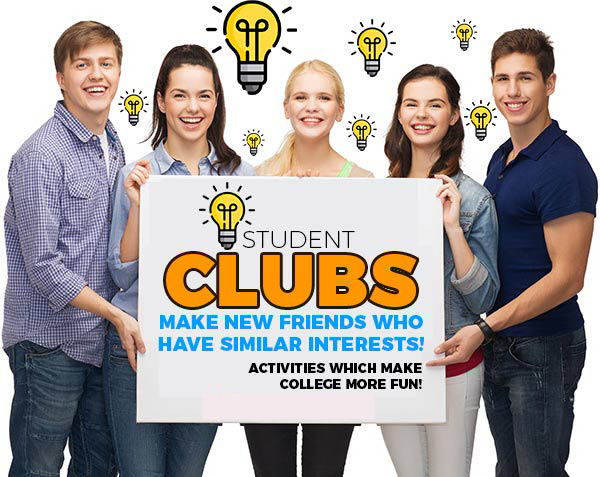 ---
Academics

Helps to spread awareness and raise interest within Yavapai College and our community about all aspects of English including reading and writing both fiction and non-fiction. Club members collaborate with educators and other clubs to foster an appreciation for literature and the writing process.
Contact: Clayton Baumgarter (928)776-2035.

The Law & Justice Club The Justice Club spreads awareness and heightens the awareness within our school and our community about the Law, civil and criminal, and its effect on society.
Contact: Jerald Monahan, (928) 776-2184.

Living History Club educates the student and the public about the Middle Ages and Early Renaissance history and reenactment.
Contact: Brandelyn Andres (928)717-7739; brandelyn.andres@yc.edu and Joanne Cole
Meeting dates TBD.

Purpose is to spread awareness and raise interest within our Yavapai College and our community about robotics and robotic competitions. Club members will work with educators and other clubs to earn valuable life experience with robotics, technology and science.
Contact: Elizabeth Peters, (928) 717-7128

The YC Flight Club promotes the awareness and interest of UnManned Aircraft Systems (UAS) within our college and our communities, and the use of emerging technology in field applications.
Contact: Matthew Mintzmyer

The Philosophy Club at Yavapai College is dedicated to the discussion and understanding of philosophical concepts and ideas. We have discussions in addition to community engaged events. Our aim is to spread awareness and raise interest within our college and community about philosophy.
Contact: Dr. Andrew M. Winters, (928) 771-4855
---
Arts
C.A.S.T. Collaborative Arts Standing Together

Provides students with guidance, inspiration, and education. Club members will work with educators and mentors to earn valuable life experience in the performing arts.
Contact: Ginney Bilbray, (928) 776-2262

Join Northern Arizona filmmakers, film students and film lovers as we explore the art and business of film! The Film club's aim is to spread awareness and raise interest within our school and our community about films, film history, film creation, and story-telling. Club members will work with educators, filmmakers, students and other clubs to earn valuable life experience through films.
Contact Helen Stephenson, Director of the YC Film and Media Arts Program, for information or to join us: (928) 649.4284. For more information on the YC Film and Media Arts Program please visit our YC page or Facebook!
Meeting dates and times vary with schedules of special speakers. Interested parties are encouraged to join the YC Film and Media Arts newsletter to keep abreast of meeting dates and locations.

YC Visual Arts Club focuses on developing a greater appreciation, understanding and practice of the visual arts. Members participate in creative activities including service projects, field trips to local galleries and museums, cooperation with local organizations, educators and other club members to earn valuable life experience about creating, documenting, exhibiting and selling art.
Contact: Bryan Robertson, (928) 776-2293
---
Community/Volunteer

Provides an opportunity for young men and women to enhance the knowledge and skills that will assist them in personal development, to address the physical and social needs of their communities, and to promote better relations between all people worldwide through a framework of friendship and service.
Contact: Katherine Anderson, (928) 776-2008

I AM YC  is a student run association dedicated to philanthropy and investing in student success. Students will have the opportunity to work alongside the Yavapai College Foundation and learn the inner workings of Philanthropy. Learn more about I am YC's mission and the ways this club helps students.
Contact: Janice Soutee, (928) 776-2125

Love For Our Elders Yavapai College chapter wishes to spread love and joy to senior citizens living in nursing homes. Club members get the privilege of reaching out to these elders through hand-written letters to remind them that they are important and valued members of our community. Through compassion and kindness, club members can earn community service and feel great doing it. LFOE participation is a great club for people who have busy schedules but still want to take part in a good cause. Members can write letters and attend meetings from home. By the simple act of writing and sending letters, members will be providing a valuable community service and emotional support to our elders. Members will learn how easy selfless acts of service can be; a lesson that is carried for a lifetime.
Contact: Denise Woolsey, (928) 776-2259

YC JustServe Club performs service projects in our communities that will help those in need (especially those who are underserved) and improve our communities.
Contact: Curtis Kleinman, (928) 776-2290
---
Faith Based Clubs

Promote racial unity, equality of men and women, and world citizenship through the tenets of the Baha'i Faith.
Contact: Judith Russell, (928) 900-4401

Provides a context in which college students can develop a clearer understanding of Christianity and the teachings of the Bible, and an opportunity for Christian College Students to serve other students, faculty and staff, as well as our community at large. Contact: (email duane.ransom@yc.edu) 928.776.2316
Contact: Duane Ransom, (928) 776-2316

The Delta Tri Alpha Club is dedicated to expanding knowledge through critical examination of real life moral and ethical dialogue. To find answers to questions we all have in a safe environment where it's okay to offer an opinion, ask a question, make a statement knowing that you won't be judged.
Michael Schaible(928) 771+6112
Latter-day Saint Student Association

The LDSSA promotes spiritual well-being, fosters and strengthens friendships, and upholds Church standards by sponsoring activities and events for LDS students here at Yavapai College.
Contact: Linda Brannock, (928) 776-2170

One80 Club provides the opportunity to spread knowledge and raise interest about the Bible, to provide an opportunity to form a relationship with God and to change lives.
---
Social

YC Auto Club provides industrial ed students an avenue to hone their skills in welding, motorcycle, diesel, auto mechanics and auto body. The club prepares students to be productive members of our communities.
Contact: Sonny Rodriguez | (928) 717-7378

Young Democrats provide a platform for young individuals to get involved with the democratic process without all the confusion that comes with it. and a way for them to meet and learn about their local and state candidates
Contact: Dr. Andrew M. Winters | (928) 771-4855

The Health & Prevention Club creates opportunities for students and YC community members to participate in substance free wellness based activities and educational workshops. 
Contact: James Tobin (928) 771-6183

Learn to juggle or share your juggling skills!
Contact: Norma Ortega (928) 776-2201

Provides opportunities for both Native American students and staff to interact with and to support each other through a variety of inter-tribal activities. You do not need to be Native American to join this club.  We are planning some great events so come join us!
Contact: Bob Hoskovec, 928-776-2148

The Pride Club provides support and a safe, welcoming environment for all students regardless of sexual orientation or gender identity who are passionate about fostering tolerance and acceptance of the LGBTQA community both on and off campus.
Contact: Suzanne.Waldenberger | (928) 771-6187
YC Student Veterans Association

Provides supportive connections for students with military affiliation to generate camaraderie through activities, volunteerism, and/or community outreach.  Open to veterans, military family members, students, and the community.
Contact:  Scott Nardo | (928) 717-7211 or Gwen Payne (928) 717-7146

This club aims to create a welcoming atmosphere that motivates new and experienced snowboarders and skiers to come together and enjoy the sport.
Contact: Ed Bushman | (928) 776-2153.

This club is involved in discussions and debates on current issues involving sociopolitical, ethical, and other global concerns with students at the college and fellow community members.
Contact: Dr. Andrew M. Winters, (928) 771-4855

Video Game Club provides a socially inclusive environment for unofficial video gaming competition opportunities.
Contact: Kevin Lewis, (920 776-2207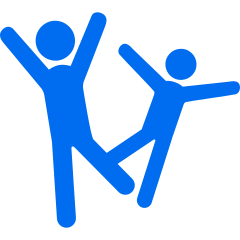 Zumba Club provides an energetic cardiovascular workout while making exercise fun!
Contact: Thatcher Bohrman (928) 776-2352
---
Pre-Professional

Allied Health Club offers students an opportunity to learn leadership skills along with refining their career skill. It also teaches about professionalism and community service. Check out our Facebook page at Yavapai College Hosa
Contact: Mike Hughes, (928) 771-6164
YC Future Teacher's Club (formerly  NAZAaC)
The Future Teacher's Club mission is to serve and act on behalf of the needs, rights, and well-being of children birth through grade 12 with a focus on the provision of educational and developmental services and resources in our quad-city community.
Contact: Tara O'Neill, (928) 776-7621 
Student Nurses Assoc YC Prescott
Prescott Campus

The SNA-YC is a pre-professional organization committed to supporting and mentoring future nurses by providing opportunities in: 1) Leadership, 2) Professional Development and 3) Community Service. Membership is open to pre-nursing and nursing students.
Contact: Gillian Troxel; (928) 634-6516
Verde Valley Campus

All students enrolled in the nursing program are members. This club works with the community on several projects during the school year to assist those who may have health, financial, or educational needs.
Contact: Cynthia Schroeder, (928) 649-5470
Viticulture & Enology Grand Crew Verde

The Viticulture & Enology Grand Crew is an organization committed to supporting all current students and alumni of the viticulture and enology program. The Grand Crew promotes the development and growth of its student members by supporting positive relationships in the community and the wine industry. A key tenet to this organization is inclusiveness in a professional and educational environment. Located at the Southwest Wine Center.
Contact: Michael Pierce, (928) 634-6586
---
Organizations

Providing educational enrichment opportunities and scholarship incentives for superior students attending any Yavapai College campus, the program helps to provide an environment that nurtures students: Academically, Socially, Emotionally, and Intellectually. Approved application required.
Contact: Denise Woolsey, or (928) 776-2259
Meetings: Friday mornings in teleconferencing capable classrooms on both Verde & Prescott. TBD.

PTK Honor Society provides opportunities for individual growth and development through four hallmarks: scholarship, leadership, service and fellowship. Membership is open to degree-seeking students who have completed a minimum of 12 credits with a 3.5 GPA.
Contact: Denise Woolsey, or (928) 776-2259

Students of Leadership provides these vital leadership skills: Individual strength Team-building Self-evaluation and reflection Critical thinking Problem solving Service leadership and community engagement .
Sol Advisors:
Janice Soutee, Prescott Campus
Janice.Soutee@yc.edu
928-776-2125

SSS-TRiO promotes academic success for eligible, certificate and/or degree-seeking students who have completed the SSS TRiO Orientation. Learn more about SSS-TRIO
Contact: Sureka Wrublik, 928-776-2382 and Carolyn Heath, 928-634-6515
---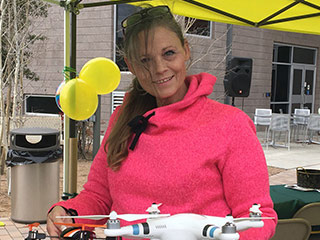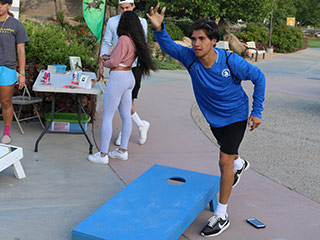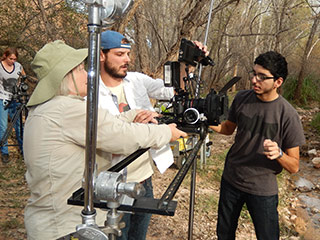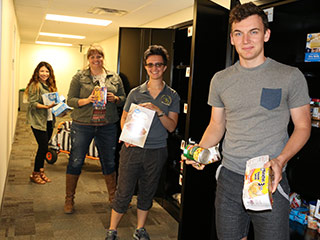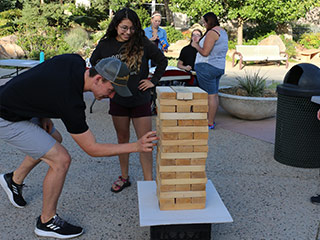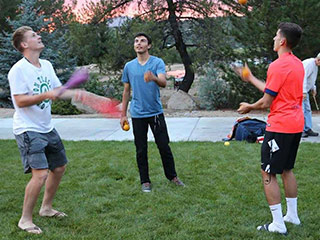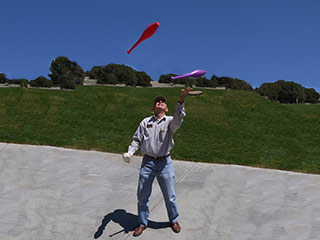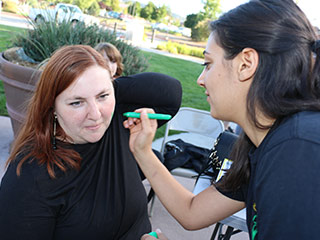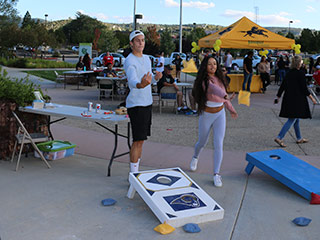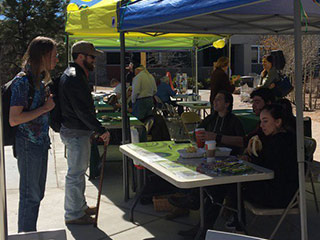 Deepen your College Experience Fun!
Interact with like-minded people to achieve common goals while you engage in activities that promote personal and professional growth and opportunities for community service. Make new friends and generate new interests.

How to Start a Club
If you are interested in creating a new club, find out more and apply using the New Club Application . Additional information can be found in the Student Club Handbook or contact us at studentactivities@yc.edu
---
Virtual Club Meeting
The virtual club meeting has many advantages, but it also introduces new challenges. This form will help initiate and support the importance of connecting and engaging with other YC students with similar interests.
How to have a virtual club meeting
Schedule club meeting(s) two weeks in advance
Schedule meeting(s) in ZOOM – Advisors see employee portal to schedule via ZOOM
Connect to club members via Communication Tools below ALWAYS include meeting date/time/link to zoom
During virtual club meeting(s) try to enforce in-person meeting habit to increase participation, i.e. Cameras, notetaking, agenda, objective for meetings to stay on track
Assign a meeting monitor to keep an eye out for questions, posts and interjects from club members (can record meeting)
Encourage participation. Regularly ask remote attendees if they have comments and encourage participants to post a message in a 'chat'
Tools for ZOOM – equipment checkout
---
Marketing Virtual Club Meeting
Email template
Flier template
Social Media
---