2022-2023 YCSGA
Executive Team Candidate Elections
Executive Team Candidates pdf View the Executive Team Candidates Town Hall streaming videos
Townhall Part 1 of 2
Townhall Part 2 of 2

Access meeting minutes, agendas, discussions, announcements, and other YCSGA information
Fill out a brief form to connect with the YCSGA
Join us in our meetings on:
Monday / Wednesday: 11am
Want to share? Complete this form and join us on the last Wednesday of each month.
---
YCSGA Meet and Greet
Friday, February 5th · 8-9 am and 3-4 pm
Online Event!
---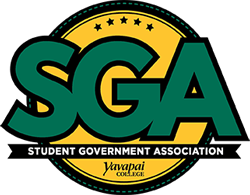 Yavapai College Student Government Association (YCSGA) strives to build a platform to listen to, speak for, and stand with the Yavapai College student body. Through responsive, inclusive, and transformative representation, empower effective leadership, reflecting the best interest of all students.
---
The YCSGA will Listen to, Speak for, and Stand with the Yavapai College Student Body. We are committed to:
Provide a productive tool for students in governing both academic and non-academic interests at Yavapai College.
Advocate matters pertinent to the student body and other constituencies of Yavapai College
Organize activities and projects that promote the interests and/or address the concerns of the student body.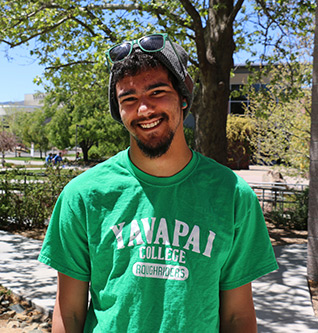 ---
The YCSGA Representatives
---
Student Executive Leadership Board
Executive Board Position Descriptions - pdf
Brian Moultrup
President
Andrew Tucker
Vice-President
Hannah Lowe
Treasurer
---
Student Senate
Alyssa Haines
Prescott
Representative
Danny Avelar
Verde Valley / Sedona
Representative
Jamie Oltersdorf
Online
Representative
Kohl Anderson
Chino Valley
Representative
Sam Hartnett
Residence Hall
Representative
Abbie Boyd
Prescott Valley
Representative