Accreditation Process
Yavapai College (YC) is accredited on a ten-year basis by the Higher Learning Commission (HLC), which assures quality by verifying that YC meets threshold standards and is engaged in continuous improvement.
Thomas Hughes - Yavapai College Accreditation Liaison Officer
(928) 776-2205
tom.hughes@yc.edu
Assurance Process
The assurance process requires the college to provide evidence and write an Assurance report that addresses the Higher Learning Commission's criteria for accreditation.
Accreditation Timeline (click graphic to view larger version)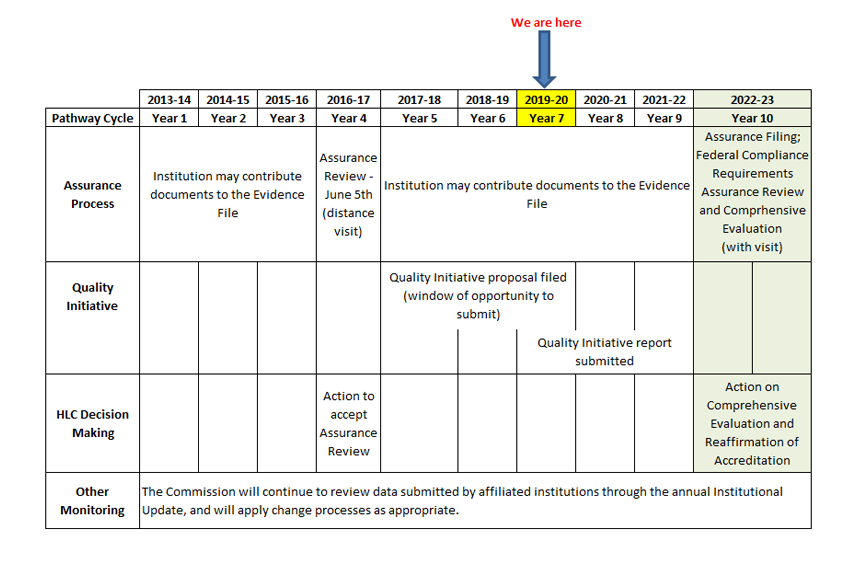 Criterion
Improvement Process
The Open Pathway requires institutions to designate one major improvement effort it has undertaken as its Quality Initiative for reaffirmation of accreditation.
Final Report: A Comparative Analysis of Online and Face-to-Face Learning pdf
Other HLC Accreditation
Program Level Accrediation
The following Yavapai College programs have third-party program-level accreditation.