Alumna & YC Employee Carol Beard
Carol attended Yavapai College from 2009-2012 to earn her Associate of Arts degree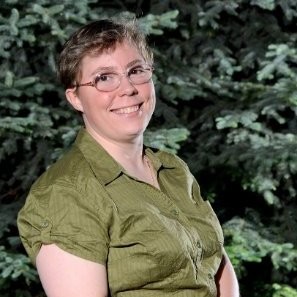 I enjoy reading and spending time with my close friends. I'm active in my church. I am a single parent to a now-college-age child, so we are working on "adulting skills" now.
Currently, I'm an academic advisor and success coach for our Student Support Services (SSS-TRIO) program since 2017, before that I worked in the Veterans Services and Veterans Upward Bound (VUB-TRIO) programs serving our veteran population starting part time in 2014 and quickly moving to full time early in 2015. But I started at YC as a Veteran Affairs student worker from 2009 to 2013 working at our Prescott Campus Veteran Services department.
After leaving the military I landed here in the area and was not sure what I wanted to do. I also didn't know exactly how to move forward as a civilian. YC helped me transition back to civilian life, both by getting my education underway and by learning how to work in a safe civilian environment.
I have had many wonderful memories of times with YC. One of my most amusing ones was as a student worker. I didn't know that all of Veteran Services were out sick until I came in for my student worker shift and the department head at the time was so happy to see that she gave me a hug and was clearly relieved to have a VA rep there.
She's not here anymore, but Sandra Aldridge was critical to helping me learn how to be a civilian. She took the time to listen to me and help me process things as my supervisor. More recently, Cathy Gertsch has been an amazing supervisor and mentor. I learn so much working with her and she is such a supportive supervisor!!