Valerie & Daniel Wood, Associate of Applied Science
Students from 2013-2015, the Woods earned their Associate of Applied Science: Viticulture & Enology (VEN)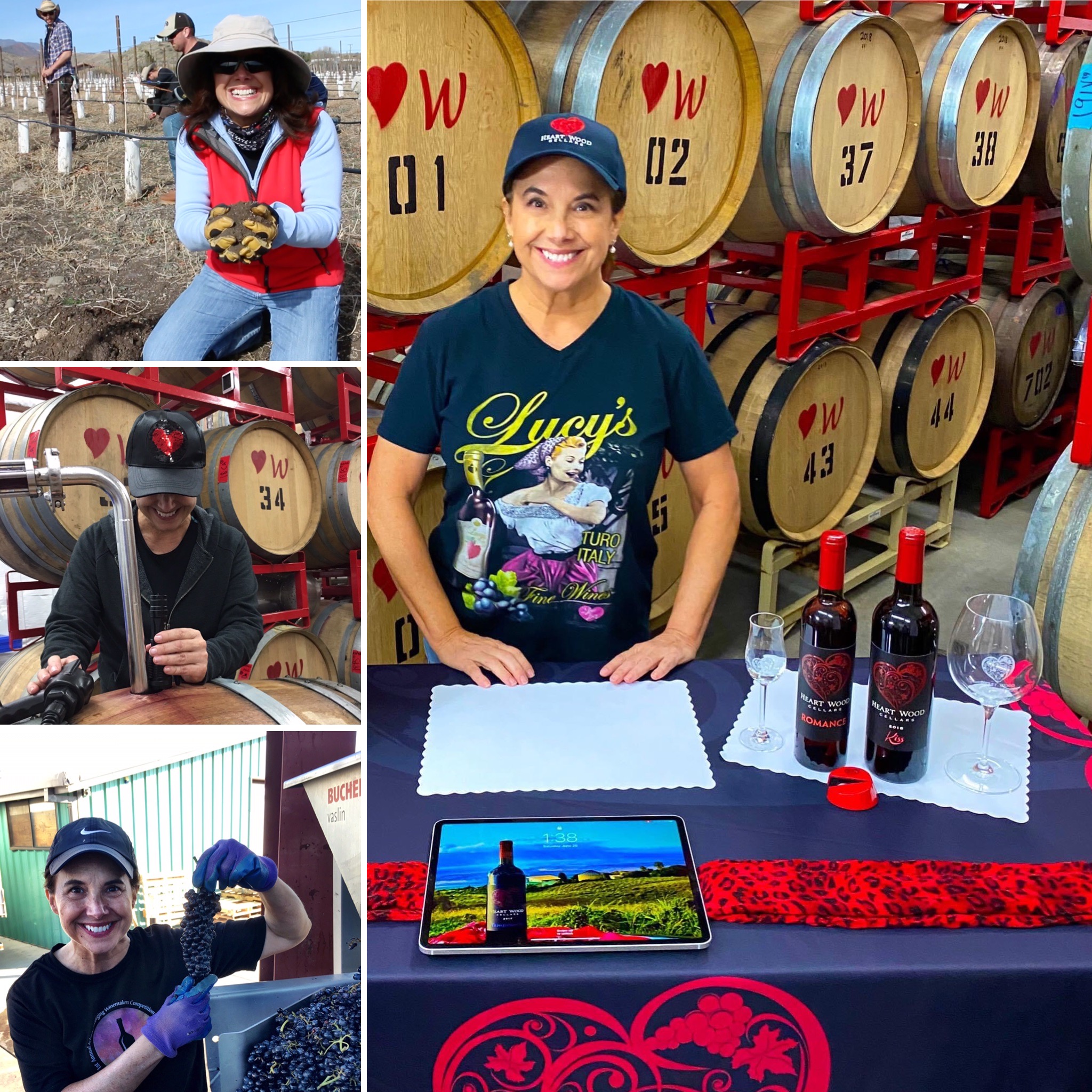 Valerie & Daniel Wood both had professional careers in a fortune 500 company. In 2003 they put down roots in the Verde Valley, coinciding with a burgeoning wine industry, including the opening of a tasting room in Cornville, followed by two more shortly thereafter.
Those tasting rooms along with the re-birth of Old Town Cottonwood, more tasting rooms, and restaurants were supporting the accelerating momentum of the Arizona wine industry. Valerie & Daniel were meeting people and making new friends. Relationships are important to them and they were enjoying new friendships, the beautiful environment, and the peaceful pace. They looked forward to spending more time in Arizona.
In 2009 they left the corporate life and moved from Tokyo, Japan to Cornville, Arizona for big blue skies, fresh clean air, rural setting, open spaces, diverse topography, and down-to-earth people. They immersed themselves into this new lifestyle. They wanted to spend more time together, enjoying nature, and exploring the next phase of their life, with plans to contribute and participate in a growing sector of the economy. That growing sector was the Arizona wine industry.
Their quest for knowledge and a deeper involvement lead them to a pivotal conversation with a local wine maker, who patiently addressed many questions and could see that their enthusiasm was deep and sincere. He suggested they investigate the brand new 'wine program' at Yavapai College in the Verde Valley, Arizona. Valerie & Daniel began their journey by both signing up for 5 classes, as full-time students starting in January 2013 in the Viticulture (science of grape growing) & Enology (science of winemaking) Program.
While attending college they worked part time (and still do) at the Yavapai College, Southwest Wine Center, planting the college's new vineyard of 13 acres, and working in the new winery and tasting room. In 2015, Valerie & Daniel Wood graduated with honors and AAS degrees in Viticulture & Enology (VEN).
"The education we received at Yavapai College; Viticulture & Enology program exceeded our expectations. We started taking VEN classes to learn a little more about the wine industry, and we were learning so much, we took all available classes. We appreciated the instructors and the students. We were learning new things with fun people in an educational environment.
"Upon graduation we donated funds to the Yavapai College Foundation, to financial help support VEN Students with scholarships. Additionally, we helped start a VEN student organization, named Grand Crew, which supports the development & growth of student/alumni members by supporting positive relationships in the community and wine industry. Yavapai College is a big part of our lives and we are proud to be alumni."