Peripheries
Aragon | Creigh | Fitzgerald | Hijazi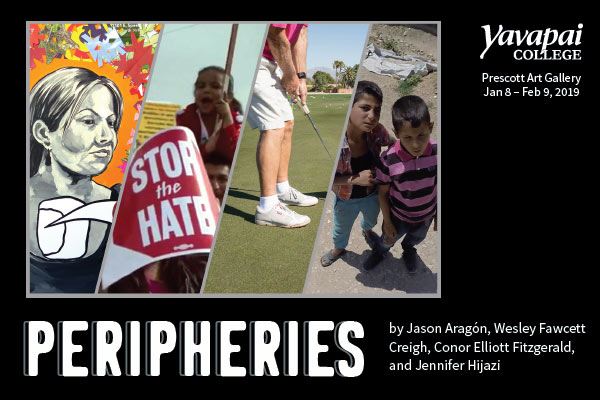 ---
Peripheries is a collaborative and engaging exhibit, examining the intersections between community and international borders as observed, recorded, and interpreted by four Tucson-based artists.
These media artists found that their respective work each navigated different aspects of the larger U.S./Mexico border conversation which is of growing national relevancy.
January 8 - February 9, 2019
---
Opening Reception + Artwalk + Meet the Artists!
Join us at the Opening Reception Friday January 16, 2018 from 5-7:30pm to meet the artist(s).
1100 E. Sheldon St., Prescott AZ 86301
---