Ruff the Roughrider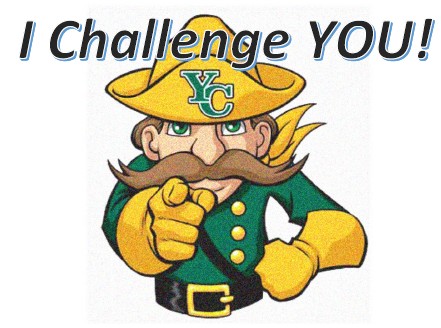 RUFF misses you and wants to give you an excuse to get away from your computer and get creative this summer. So every Monday, Ruff will be issuing challenges on the Yavapai College Instagram page.
It is YC's version of the 2020 Summer Olympics! Find the weekly challenges here: https://www.instagram.com/yavapaicollege
Here are the general rules:
Include an image of Ruff in your challenge photo or video. Click to download here
Post your challenge photo or video on your own Instagram page with the hashtag #YCRuff
Follow the #YCRuff hashtag. Like and comment on your fellow challenge competitors.
The challenge participant with the most Instagram engagement will win a yc swag bag. (More than one winner may be selected for each challenge.)
All are welcome to participate, but to be eligible to win a YC swag bag, contestants must be a YC student, faculty, or staff member.
Have fun and good luck!
---
Yavapai College's mascot Ruff is used for presenting deserving students with awards at school assemblies, starting off charity walks, or adding excitement at a neighborhood festival, Ruff loves spending lots of time with Roughrider fans in the community.
For Questions:
Janice Soutee
(928) 776-2125