Leaders are made, they are not born.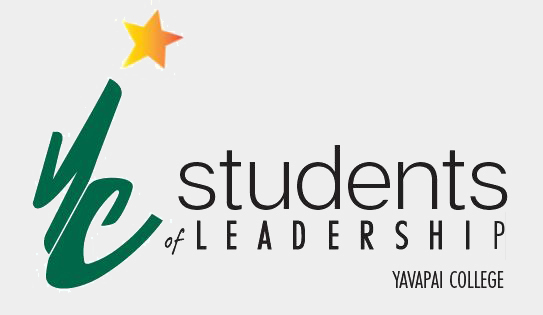 Welcome Yavapai College Student! 
If you are open and eager to learn, strive for a positive, energetic attitude, and a desire to serve others, we'd like you to consider joining Students of Leadership.
As an member of SOL you'll participate in a 3-day presidental retreat, conferences, team building, and leadership activities.  You'll learn to develop your leadership skills and apply them into each facet of your personal and professional life.
Janice Soutee
Director of Student Engagement & Leadership
janice.soutee@yc.edu
(928) 776-2125
SOL Membership requirements and registration
Membership Requirements
Project a positive and energetic attitude about college and program involvement
Demonstrate an eagerness to learn and an openness to growth
Desire to serve others through leadership and civic responsibility
Demonstrate an appreciation of diversity and difference
Attend all mandatory activities
Maintain at least a 2.5 GPA
Write a 100-250 word essay from either of the following (2) topics.

Your leadership qualities and related experiences (or)
Your interest in the SOL program and what you hope to gain from it

Save the file as a .pdf or .txt so you can upload it when applying.
SOL Membership Application
Applications for 2021-22 will open on February 15, 2020.
SOL develops you in vital life skills
Individual strengths
Team-building
Self-evaluation and reflection
Critical thinking
Problem solving
Service leadership and community engagement
SOL exposes students to a variety of education, experiences, mediums, and challenges students
Challenge Course
Collaborative team exercises
Self-Exploration and Skills Development Retreats
Service & Leadership Community Outreach
Student Development Course
Mentoring
Campus Engagement
Leadership Institutes
Leadership Conferences
SOL requires the student's commitment
Attendance of all mandatory activities
Project a positive and energetic attitude about college and program involvement
Demonstrate an eagerness to learn and an openness to growth
Desire to serve others through leadership and civic responsibility
Demonstrate an appreciation of diversity and difference
Maintain at least a 2.5 GPA