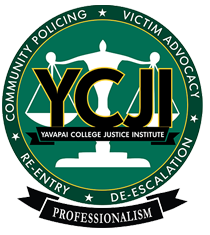 Northern Arizona Thriving Families Conference

The Yavapai College Justice Institute and Yavapai College Respect Campaign, in partnership with Prevent Child Abuse Arizona and the Arizo na Department of Child Safety, are holding the Northern Arizona Thriving Families Conference at our Prescott Campus, 1100 E. Sheldon Street, Prescott, Thursday and Friday, April 4th and 5th, 2024.
This conference will feature presentations on all the Protective Factors to ensure strong, healthy and thriving families in our communities. Each presenter is a certified protective factors trainer, from the National Children's Trust Fund Alliance.
About the Protective Factors Framework
The Strengthening Families approach and protective factors framework is a research-informed, strengths-based approach that prevents child abuse and neglect by focusing on the well-being of all families and helping families identify and build on their own protective factors. The Doris Duke Charitable Foundation funded the original research with the Center for the Study of Social Policy (CSSP) in 2003. The Doris Duke Charitable Foundation also funded the Alliance to engage its network of state children's trust funds to demonstrate unique and innovative ways to implement the protective factors framework.
The Strengthening Families™ Protective Factor Framework includes the following five protective factors:
Parental Resilience
Social Connections
Knowledge of Parenting and Child Development
Concrete Support in Times of Need
Social and Emotional Competence of Children
In addition to the presentations on the protective factors, a presentation on how strong, stable and thriving families build resilience in their children that protects them from those predators who look for vulnerabilities in children to exploit. Stephanie Simbric from the great state of Iowa will be presenting on this topic.
Presentations on mandatory reporting and mandated support for families will also be on the soon to be announced agenda.
Who should attend? Any professional who works in any agency or organization that works with children and families. This includes, juvenile and adult probation, church nursery and Sunday school teachers, staff and faculty of our school districts, law enforcement, court system personnel, day care staff, CASA volunteers, and community members interested in how as a community we can strengthen our families so they thrive, not just survive.
Sworn law enforcement personnel attending will be eligible to receive 16 hours of continuing training credit from AZ POST.
Early bird registration is $39.00 per person until January 12th. After January 12th, registration is $49.00 per person.
For additional information about attendance or sponsorship opportunities, please contact Jerald Monahan at jerald.monahan@yc.edu
Office (928) 776-2184 or by (928) 830-1210
---
---
---
Yavapai College
Prescott Campus
1100 E. Sheldon Street
Prescott, Arizona 86301
Director Jerald Monahan
928-776-2184 office
928-830-1210 mobile
---
Mission Statement
It is the mission of the Yavapai College Justice Institute to facilitate dialogue between the community at large and the justice system professionals in a civil, respectful manner.
Vision Statement
The vision of the Yavapai College Justice Institute is that all members of our community will understand, and trust in the administration of justice.
---
Yavapai College Justice Institute Goals
Goal #1 – Facilitate community forums
Objective – host open dialogue events with community members and criminal justice professionals
Objective – open dialogue events will focus on justice related topics identified by the justice institute advisory board and community members
Goal #2 – Facilitate justice system trainings
Objective – identify training needs of criminal justice professionals
Objective – schedule training based on the identified needs
Goal #3 – Challenge and correct misinformation and falsehoods in the news and social media realms
Objective – the Yavapai College Justice Institute will speak fact to fiction upon appropriate and complete research of the apparent false media report or social media post
Objective – invite open debate on those justice system topics which continue to be presented negatively in the community
Chief Monahan's Letter to the Community
With the significant activity and usage of social media in our world today, incidents involving the police and the criminal justice system in general today are quickly judged, analyzed and critiqued by individuals from all over. What is so unfortunate is that facts become lost in fiction as the social media world spread the opinions of those posting and sharing their thoughts of what occurred and why.
This has taken a negative turn towards the justice system. Since the death of Michael Brown in Ferguson Missouri, law enforcement officers from all the various agencies in the country have been demonized by many as racist, abusive killers.
With the killing of George Floyd, a defund the police movement emerged with many calling for the absolute elimination of law enforcement in our nation.
The Yavapai College Justice Institute has been created to take on these national narratives in a way that speaks fact to fiction. By hosting and facilitating open honest community conversations with the leadership of the criminal justice community, trust and respect can be built as understanding of system responses as well as ways the system can improve are brought forth.
Our communities need a professional criminal justice system in place to serve and protect all. The criminal justice system needs a community that supports, trusts and respects the day to day work the system does. However, respect has to be earned. The system must hear from the community and respond to them when questioned with factual, open and honest information, even when mistakes are made.
Chief Jerald Monahan (Ret.) Yavapai College Campus Safety Department
Program Director – Administration of Justice Studies
Director – Yavapai College Justice Institute
Justice Institute Advisory Board
Dr. Brandelyn Andres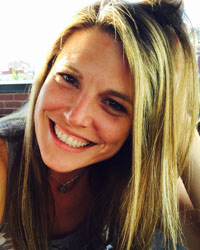 As an art historian, Dr. Brandelyn Andres has spent the past sixteen years teaching about art, writing about art, studying art, making artwork of her own, and working in gallery administration. She is endlessly fascinated by the ways in which art can speak to common human experiences and histories, an enduring testament to the connectivity and community between people across time, space, and culture. This viewpoint informs her work as Chair of the Yavapai College Respect Campaign and Faculty Representative on the Yavapai College Justice Institute Advisory Board.
---
Chief Amy Bonney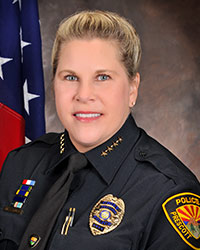 Amy Bonney is proud to serve as the Chief of Police at the Prescott Police Department in Prescott, Arizona. Amy holds a Bachelors of Science from Northern Arizona University in Criminal Justice and a Master of Public Administration degree from the University of Phoenix. Amy is a proud graduate of the FBI National Academy, 257th Session, and serves as the President for the State of Arizona chapter of the FBI National Academy Associates.
She has served with the Prescott Police Department for over 23 years and has enjoyed many assignments including Field Training Officer, Recruit Training Officer, Bicycle Patrol and certified crisis negotiator with the Special Weapons and Tactics Team. Chief Bonney has received many awards including Sworn Officer of the Year, Supervisor of the Year, Community Service Commendations and the Medal of Valor. She enjoys training in many capacities and helping others learn about the art and science of developing their leadership skills and the skills of their teams. She is driven to help organizations and individuals create strong and manageable performance management goals to help create capacity for robust employee development, engagement, growth, and personal and professional job satisfaction. Amy is also an adjunct faculty member at Yavapai College.
Amy is the proud mom of a 12-year-old daughter and is most proud of her family and friends. Amy is active in many civic organizations and is a member of the Kiwanis Club of Prescott, a member of Prescott Women Who Care, and a mentor with the Arizona Leadership Education and Development Program through the FBI National Academy Associates of Arizona. Amy sits on the State of Arizona Board of Directors for the Arizona Special Olympics Torch Run, and was recently appointed to the Arizona Fallen Officers Memorial Board of Directors by Governor Doug Ducey. Amy is passionate about music and plays in several ensembles within her church, American Lutheran. She is an avid Crossfit athlete, loves animals, reading, travel and all things Disney.
---
Deb Dillon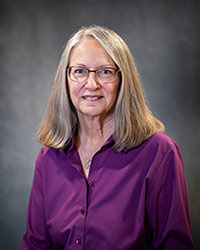 Deb Dillon is a retired educator who is currently president of the Prescott Unified School District Governing Board. For the last 11 years of her career, Deb served as principal of an alternative high school in Fargo, North Dakota. Her area of focus was dropout prevention, and she received the National Dropout Prevention Network's Crystal Star Award in 2010. Deb holds degrees in journalism, counseling, and school administration.
---
Chief Charles Husted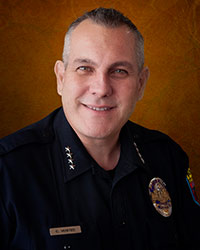 As of July, 2022, Charles Husted reached his 34th year in the policing profession. He's served as the Chief of Police in Sedona, AZ since April 2019, with a planned retirement at the beginning of September 2022. Charles currently participates as an adjunct faculty with the Administration of Justice Studies Program at Yavapai College. Before coming to Arizona, Charles served for over 30 years at the Sacramento Police Department, however, a long meaningful career in public safety was not initially on his professional radar. While continuing his education after high school at the local junior college in Sacramento, CA., he was convinced that a career as a pediatrician was in his future. While taking an introduction to Criminal Justice course, a recruiter from the Sacramento Police Department enticed him to apply. Thinking that this would simply be a temporary detour on the path to becoming a pediatrician, he subsequently discovered that his life was intended to serve others through the profession of policing.
Early in his policing career, Charles was assigned with a partner to serve as the department's first neighborhood police officers in an area of town that was overwhelmed with crime, drugs, and gangs. This was his first exposure to authentic community policing. He quickly came to understand that law enforcement alone could not keep the community safe. Neighbors, business owners, and non-governmental organizations needed to step forward and help create collaborative partnerships with common goals. Once they began working together and supporting one another towards a common purpose, progress was made. Community members became empowered to take back their neighborhood, which created a powerful energy that has continued. This experience established a foundation and approach to community policing that has guided Charles' law enforcement service throughout his career.
Charles has had a broad law enforcement career, one filled with rich experiences from a wide variety of assignments and endeavors. Charles has also served as a trainer in a variety of disciplines, some of which include Procedural Justice, Human Bias, Leadership, and Canine Program Management. He has a passion for service, leadership, and community relationship building, which helps fuel his commitment to making a positive difference wherever possible.
---
Chief Jerald Monahan (Ret.)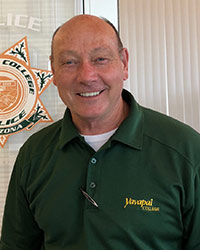 Jerald Monahan has served the public safety community for over four decades, including leadership positions as the Chief Deputy of the Pinal County Sheriff's Office, the Chief of Police for the City of Apache Junction and Prescott and service as the Chief of Police for the Yavapai Community College District. Chief Monahan currently serves as the Associate Director of Operations for the National Center for the Prevention of Community Violence and Associate Director of Training and Business Development for the Kipper Group. Chief Monahan is also the current Program Director of the Administration of Justice Studies (AJS) program at Yavapai College. As the AJS program director, he oversees the operation of the Northern Arizona Regional Training Academy (NARTA) which is located on the Yavapai College Prescott Campus and serves as an Associate Professor teaching Administration of Justice Studies courses.
In addition to those leadership positions, Chief Monahan has served as the Chairperson for the Arizona Governor's Commission to Prevent Violence Against Women; the Board President for End Violence Against Women International; the Board Chair for the Community Alliance Against Family Abuse and the President of the Arizona Police Chiefs Association.
Chief Monahan served as an advisor/counselor, instructor and interim director of the Central Arizona Regional Law Officer's Training Academy in Coolidge Arizona from 1992 to 2002.
Chief Monahan continues to train and consult both nationally and internationally on topics related to preventing domestic and sexual violence, leadership in public and private organizations, 1st responder wellness and criminal justice reform related issues.
Chief Monahan holds a Master's degree in Leadership and a Bachelor's degree in Public Safety Administration both from Grand Canyon University. He is a graduate of the FBI National Academy, the 230th Session.
---
Cheif Deputy Jeff Newnum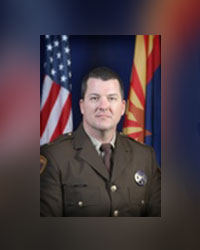 Chief Deputy Jeff Newnum has been with the Yavapai County Sheriff's Office for 26 years. He promoted through the ranks of law enforcement and has commanded both the Law Enforcement Services Division and Detention Services Division. In 2020 he was promoted to Chief Deputy where he currently oversees the entire operation of the Sheriff's Office. He is a veteran of the United States Army and is a graduate of the FBI National Academy in Quantico, Virginia.
---
Cheif Tyran Payne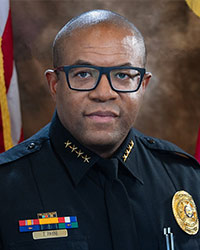 I started my Law Enforcement career at the age of 18. I enlisted in the United States Army Military Police Corps where I served for ten years. As a Military Policemen I proudly served as a Military Police Supervisor, Dignitary Protection Agent, and Certified Hostage Negotiator.
In 2003, I was Honorably discharged from the Military and hired by the Chino Valley Police Department. While employed by the Town of Chino Valley, I served as a: Field Training Officer, Master Patrol Officer, and Emergency Response Team Leader.
In 2008, I was hired by the Prescott Valley Police Department. While employed by the Prescott Valley Police Department, I served the citizens of the Town of Prescott Valley as a: Filed Training Officer, SWAT Team Operator, SWAT Team Leader, and Honor Guard Member.
I have been employed by the Yavapai College Police Department since 2015. I have been serving as the Chief of Police since July 2021. I am a graduate and recipient of the FBI- LEEDA (Law Enforcement Executive Development Association) Trilogy Award. I am also an Arizona Leadership Program graduate. I have my Associates of Applied Justice and Associates or Arts Degree's from Yavapai College. I am currently pursuing my Bachelor's Degree at Northern Arizona University in Criminal Justice.
In my position as the Chief of Police, I hold memberships with: The Respect Campaign, Presidents Equity Task Force, Veteran Steering Committee, Students of Leadership, The Yavapai County Justice and Mental Health Coalition, NAACP, History and Culture of Yavapai College Committee, Arizona Association Chiefs of Police, International Association of Campus Law Enforcement Administrators, FBI-LEEDA Law Enforcement Executive Development Association, and The Yavapai College Justice Institute
---
County Attorney Sheila Polk
Sheila Polk, County Attorney for Yavapai County, received her bachelor's and law degrees from Arizona State University and was honored as an Outstanding Alumni in 2019. After completing a clerkship at the Arizona Supreme Court, Ms. Polk worked in the Arizona Attorney General's Office for eleven years before moving to Prescott in 1994. There, she joined the Yavapai County Attorney's Office where she specialized in the prosecution of felony crimes, including elder abuse, sexual offenses, and repeat felony offenders. In 2012, she was awarded the prestigious Michael C. Cudahy Criminal Justice Award from the Arizona State Bar.
First elected in 2020, Ms. Polk is currently serving her sixth term. In addition to overseeing a staff of 114 employees, Ms. Polk has found time to be at the forefront of change. She chairs the Arizona Prosecuting Attorneys' Advisory Council, the Arizona Criminal Justice Commission, and the Governor's Arizona Substance Abuse Partnership. She is chair and founding member of MATFORCE, the Yavapai County substance abuse coalition, and serves as an advisory council member for the Yavapai County Justice and Mental Health Coalition.
She assisted as faculty for the CWAG Alliance Partnership, a cooperative initiative to strengthen the legal system in Mexico and served on the Governor's Arizona Human Trafficking Council from 2013 to 2021. Ms. Polk is the driving stimulus behind the nationally renowned law enforcement course, What You Do Matters: Lessons from the Holocaust.
The United States Holocaust Memorial Museum recognized Ms. Polk in 2018 as an "agent of change" at a national tribute dinner in Washington D.C. In 2018, the Arizona Prosecuting Attorney's Association awarded Ms. Polk with the Gerda and Kurt Klein Guardian of Freedom Award for her tireless efforts to teach the "Lessons from the Holocaust" to police officers and prosecutors across the nation.
---
Neil Websdale, Ph.D.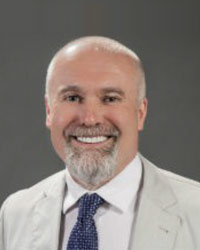 Professor Neil Websdale is Director of the Family Violence Center at Arizona State University and Director of the National Domestic Violence Fatality Review Initiative (NDVFRI). He has published work on domestic violence, the history of crime, policing, social change, and public policy.
Dr. Websdale has written five books: Rural Woman Battering and the Justice System: An Ethnography (Sage, 1998) which won the Academy of Criminal Justice Sciences Outstanding Book Award in 1999; Understanding Domestic Homicide (Northeastern University Press, 1999); Making Trouble: Cultural Constructions of Crime, Deviance, and Control (Aldine Books, co-edited with Jeff Ferrell, 1999); Policing the Poor: From Slave Plantation to Public Housing (Northeastern University Press, 2001), winner of the Academy of Criminal Justice Sciences Outstanding Book Award in 2002 and the Gustavus-Myers Center for the Study of Bigotry and Human Rights Award in 2002; Familicidal Hearts: The Emotional Styles of 211 Killers (Oxford University Press, 2010). His next book, Gray Mist Killings: Fatal Family Violence and the Dementias is forthcoming with Routledge.
Dr. Websdale's social policy work involves helping establish networks of domestic violence fatality review teams across the United States and elsewhere. He also directs various community informed intimate partner violence risk assessment initiatives, the fatality review and safety assessment projects, and a number of other multiagency and interdisciplinary initiatives. Dr. Websdale trained as a sociologist at the University of London, England and lives and works in Flagstaff, Arizona.
---
---
Strategic Partners
Click logos to visit partner websites
---