Dr. Connie Harris Ed.D.
District 3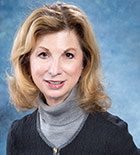 Dr. Connie Harris joined Arizona State University as a Clinical Assistant Professor in 2010 after completing 34 years in the K-12 public education system in Arizona. She attended Phoenix College and earned her B.A., M.A. and Ed. D. from Arizona State University, while she also holds another M.A. from Northern Arizona University. She is a life-long learner and is passionate about education, systems thinking and educational leadership.
Dr. Harris taught English and reading to high school students prior to serving as a high school assistant principal and principal. She next served a large metropolitan school district as a director and associate superintendent.
Her leadership in Arizona School Administrators Association, the National Association of Secondary School Principals, Arizona Interscholastic Association and NCACASI/AdvancED continues to influence the education community throughout Arizona and the nation. Recognition of her leadership includes Principal of the Year for Arizona Secondary Schools, Distinguished Administrator of the Year for Arizona, the Pat Tillman Lifetime Achievement Award, and the Raymond S. Kellis Leadership Award.
Dr. Harris currently is the Executive Director of Arizona AdvancED/NCA, the premier national and international educational accreditation agency, which reviews the continuous development of educational programs.
---
Dr. Harris is a long time "part time" resident of the Verde Valley thanks to her family's connections since 1980. In 2013 she and her husband, Jack, purchased property and are now enjoying full time residency in District 3.
District 3: Big Park, Bridgeport 1 and 2, Clarkdale, Clemenceau, Coffee Pot, Cottonwood, Fir, Jacks Canyon, Jerome 1 and 2, Mingus, Orchard, Quail Springs, Red Rock 1 and 2, Red Rock East, Red Rock West, Verde Village, Western, and Wild Horse
Term Expires: December 31, 2018