Sustainability at YC
Sustainability at Yavapai College
On the front lines of environmentally-friendly design and development of healthy work and learning spaces indoors and beyond
---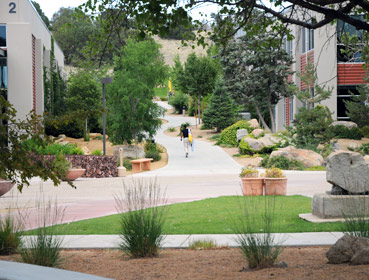 Developing energy management systems
Improving conservation of natural resources
Developing alternative energy sources
Creating healthy work and learning spaces
Working with environmentally friendly design
Reducing solid waste and increasing recycling
---
As part of a concentrated effort to conserve our natural resources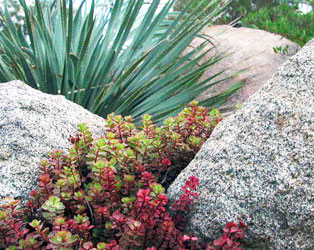 Facilities Management has chosen to landscape much of Yavapai College with tough, low water-use plants that are well adapted to the Arizona climate.
All of Yavapai College's landscaping is run on a programmable, seasonally adjusted irrigation system that is constantly monitored by Facilities Management.
By replacing grass with plants better adapted to Arizona, Facilities management reduces YC's water use and complements the unique natural beauty of Yavapai County at the same time.
---
Before Xeriscape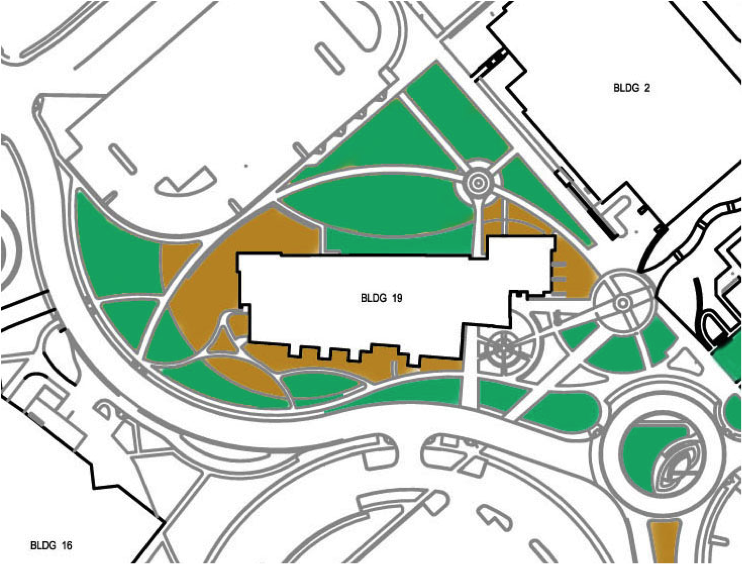 After Xeriscape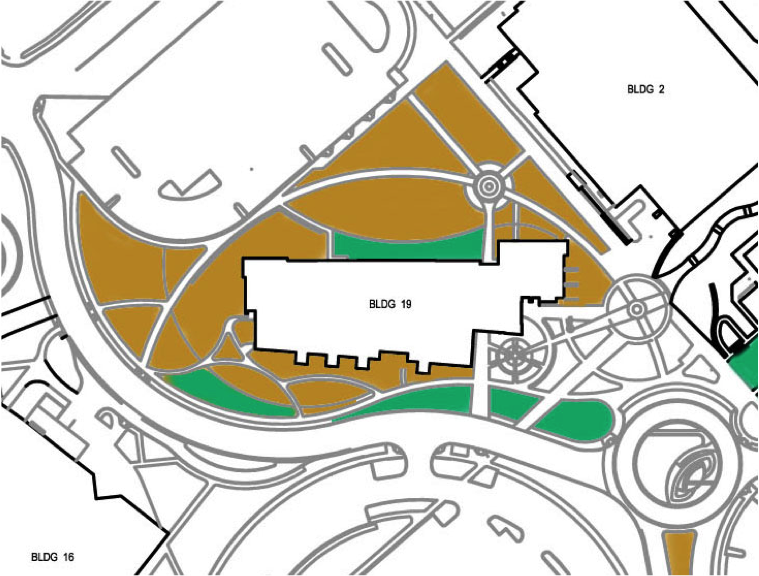 ---
Xeriscaping refers to landscaping & gardening
in ways that reduce or eliminate the need for supplemental water for irrigation. (Wikipedia)
---
Achieving sustainable development is perhaps one of the most difficult and one of the most pressing goals we face. It requires on the part of all of us commitment, action, partnerships and, sometimes, sacrifices of our traditional life patterns and personal interests."
Mostafa Tolba, Chairman of the United Nations Commission Sustainable Development
---
Yavapai College is now a member of the U.S. Green Building Council
"The U.S. Green Building Council (USGBC) is a 501(c)(3) non profit composed of leaders from every sector of the building industry working to promote buildings and communities that are environmentally responsible, profitable, and healthy places to live and work."
Two members of the Facilities Management team will be seeking their LEED, AP EB certification this summer. (Accredited Professional For Existing Buildings)
---
We have taken steps to make the college campuses more energy efficient
Adjustable thermostats
Economizers to reduce heating and cooling costs
Window controllers to sense and release hot air
Solar collectors
Ground loop thermal heating
Rainwater collection tanks
Automated greenhouse air conditioning
Automatic low-volume faucets and flush valves
Occupancy sensors
Turf elimination
Full recycling of cardboard, paper, and aluminum
Energy Star low mercury lighting
---
Solar Energy at Yavapai College
There is a growing national commitment to the utilization of sustainable energy sources. Solar, wind, and bio-mass systems are increasingly available. Arizona has one of the highest quantities of solar radiation in the United States.
Yavapai College has solar installations on the Verde Valley and Chino Valley campuses. The main building on the Chino campus is LEED silver certified, has rainwater catchment tanks and a ground-loop thermal system.
Detailed information about the solar program at Yavapai College - pdf