Risk Management
Our goal is to collaborate and engage the Yavapai College community in areas related to the protection, health and safety of students, faculty, staff and visitors while safeguarding College assets.
---
Crisis Manager Download Links
Google Play / Android | Apple App Store iOS
---
Risk Management Safety Tips
---
Risk Management Safety Resources & Training
---
Campus Emergency! Do you know what to do?
---

2018 EMMY Award Winner!
Campus Safety - during an Alien Invasion
---
Cyclical Approach to Risk Management
Our cyclical approach seeks to identify risks, assess probability, prioritize, treat the risk and monitor.
---
Yavapai College Emergency Response Guide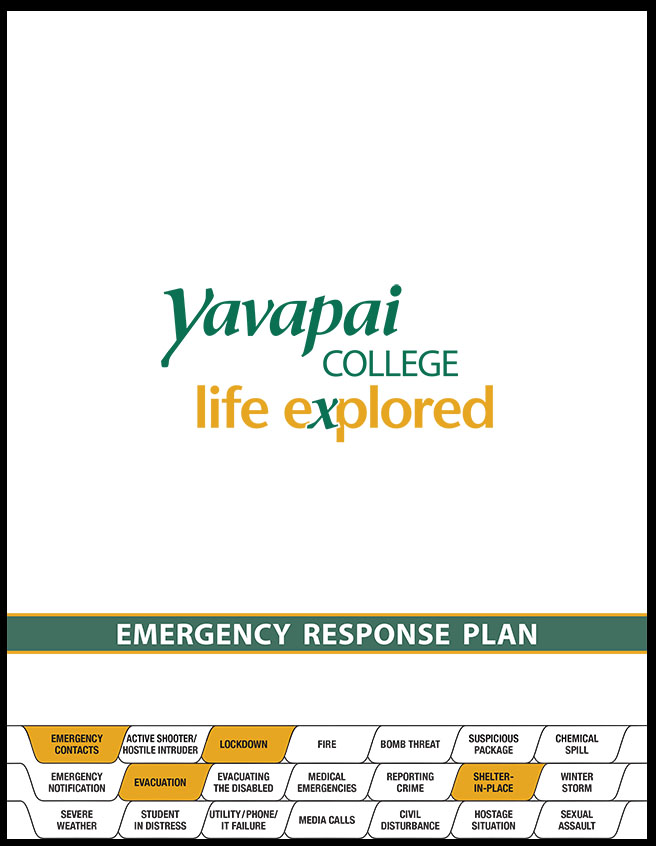 A quick reference guide with step by step actions for responding to an emergency. Click on the image to download a copy.
---
Personal Preparedness Checklists
Use these tools to help you prepare your home and family for emergencies.
---
Risk Management Safety Policies
---
Run, Hide, Fight!
What to do in the event of an active shooter.
WARNING - Video Contains Graphic & Disturbing Scenes
---