About Us
Yavapai College Foundation Mission and Vision
---
Mission Statement: Our Mission is to support Yavapai College objectives and activities through resource development and promote community awareness of the College and its programs.
Vision Statement: to support Yavapai College by enhancing educational, cultural, social and economic opportunities in our community.
The Foundation promotes student scholarships, faculty development and programs that enrich both campus and community life.
---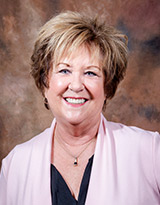 Welcome to the Yavapai College Foundation!
Here at the Yavapai College Foundation we create opportunity. Opportunity for students to achieve their dreams and make a positive difference in their lives. Our wonderful donors make this possible through generous giving and investment in the Foundation. We have a variety of donation options and an outstanding team, led by our Executive Director Mary Talosi, ready to guide you through the process of best determining your level of giving. Every donation is an investment and each day we are changing someone's life.
Please join us as we continue in support of our students and our Yavapai County community.
Sincerely,
Marnie Uhl, President
Yavapai College Foundation Board of Directors
---
---
Board of Directors
---
The Yavapai College Foundation is led by a Board of Directors, a distinguished, hard working group of community leaders who have committed their support to the students, faculty and staff of Yavapai College, as well as their community members in Yavapai County.
---
As a private, community-based, non-profit organization, the Yavapai College Foundation is fiscally and organizationally separate from the College. The Yavapai College Foundation is a 501(c)(3) non-profit organization committed to excellence in management of fiscal resources. Eighty-four cents of every dollar raised directly benefits the students, staff, and communities served by Yavapai College.