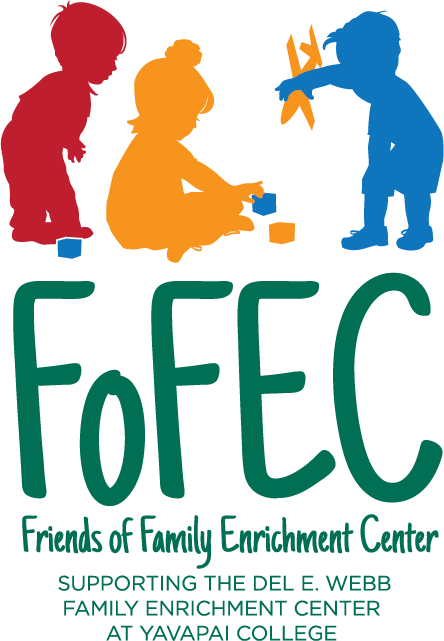 The Friends of the FEC (FoFEC) is a group of individuals and companies dedicated to early childhood education.
The friends group directly impacts the young children who attend the Del E. Webb Family Enrichment Center, their parents and the Yavapai College students who are pursuing a degree and/or career in early childhood education.
---
FOFEC members help the Del E. Webb Family Enrichment Center fulfill its mission by raising awareness and supporting fundraising efforts. Some examples of FoFEC's accomplishments include:
Planning and managing the annual "Framing the Future" fundraising event.
Creation of a video to promote the FEC's participation in the Arizona Charitable Tax Credit program.
Assisting with the launch of the FEC Endowment Fund to create a sustainable funding stream to support the FEC.
Determined methods to strengthen the FEC Family Emergency Fund, which assists student parents with unexpected financial challenges that threaten their ability to succeed in school.
---