Volunteer at Prescott OLLI
Have a skill or talent you'd like to share? Become a volunteer and find many great opportunities to give back to OLLI.
---
Get Started as a Volunteer
Volunteer opportunities include becoming an ambassador to greet people,
committee membership, faciliting classes and technology-based assistance.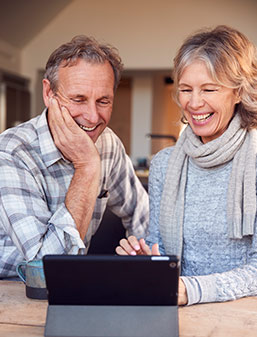 Explore, discover, develop, engage, and socialize with others of retirement age.
Socialize by Volunteering
---
Contact Us
1100 E Sheldon St
Prescott, AZ 86301
Building 31
M-F, 8 am – 4 pm
(928) 717-7634
Vision: Extend and improve the quality of life
Mission: Provide lifelong learning and social connections
2023/2024
Linda Neville (Chair), Andy Newton (Vice Chair), Kristen Law (Secretary), Jerry Thurber, Mark Troester, Jim Veney, MaryAnn Schaffer, Becky Gunn, Barbara Brown, Dicy Apperson, Pam Wickstrom, Joe Schaffer (alt), Mary Trost (alt)
For Governing Council Minutes call the OLLI office