Rusing Family Cooks up a Legacy
"As you travel through life, brother, whatever your goal, keep your eye upon the doughnut and not upon the hole." – Russ Rusing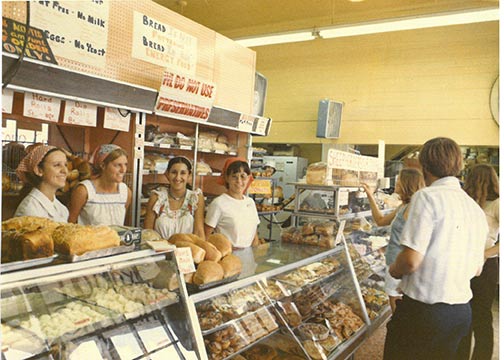 Optimism and a can-do spirit characterized every facet of Russ Rusing's life, including Julie Ann's Bakery, the iconic Prescott landmark Russ and his wife, Rosemary, opened in 1961.
Steeped in the smell of rising dough, their trademark dunkers and butter-crust bread, Julie Ann's became the stomach – and the heart – of Prescott in the 60's.
"It was a very busy place and very upbeat," Russ and Rosemary's son Dan recalled. "You felt good going in there – like you were part of this bustling activity. For summertime visitors, it was generally the first place they went when they got into town."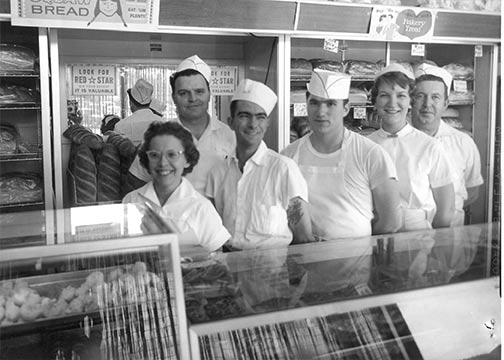 With front-window cake decoration and carpe diem spirit, the mom-and-pop bakery fed a generation of Prescottonians until it closed its doors in 1979. Russ Rusing died in 2015. He is survived by Rosemary, now 98. Their children – Tom, Dan, Mick, Randy and bakery namesake Julie Ann – have been seeking a proper way to honor their parents, and the bakery that gave them so much.
Last year, they found it.
---
Baking It Forward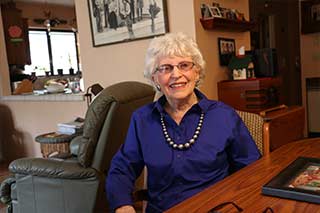 On a rainy morning last February, the Rusing children arrived for a tour of Yavapai College's Sedona Culinary Institute. Russ and Rosemary's kids are a far cry from the little ones who circled the tables in those early days. Tom became a surgeon, now retired; Dan became a CPA, then Yavapai County Finance Director. Randy went into construction, Mick became a lawyer and Julie Ann became a bookkeeper and property manager.
The Sedona Culinary is, likewise, a far cry from the tiny bakery out by the Safeway. But together, the Rusings and the College have been able to capture the spirit of Julie Ann's Bakery and pay it forward in a meaningful way. They created the Russ and Rosemary Rusing/Julie Ann's Bakery Culinary Scholarship, and honor their parents' distinguished past by supporting the bakers and chefs of the future.
"Russ did believe that our educational system should prepare people, especially young people, for the workplace and to meet the needs of the community," Dan Rusing said. "He would be proud that the YC Culinary Arts curriculum is serving that purpose."
The son of a baker himself, who honed his skills as a Baker First Class in the Navy during World War II, Russ met Rosemary Burke at a church-sponsored event in California. They married in 1947, and after a successful bakery in Alaska, they moved to Prescott in 1961 and opened Julie Ann's. Russ ran the Bakery. Rosemary did the books, then raised their five kids. "The bakery was a big part of our family life and history," Tom recalled.
Though passionate about baking, the Rusings encouraged each of their children to make their own mark. "They didn't push any of us into following in their footsteps," Tom said. "Because baking was a hard life." But now, the Rusing legacy will make life a little easier for aspiring bakers who choose that life.
---
Making Memories and Opportunities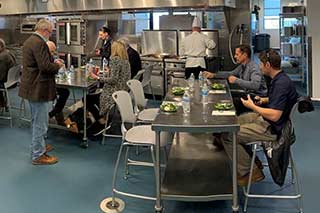 Led by Culinary Director and Chef Robert Barr, the Rusing's February tour covered every inch of the state-of-the-art facility: its two pristine teaching kitchens, eight dedicated working stations, state-of-the-art ovens, ranges, walk-in freezers, friars and grills. But the highlight was meeting and dining with Stefani Case – a Cornville Culinary student who became the very first recipient of the Russ and Rosemary Rusing/Julie Ann's Bakery Culinary Scholarship.
"[Dad] encouraged us all to go to college, which we all did, and have successful careers," Tom said. "But there is a feeling of regret that no one carried on the family business. So this is way of honoring that way of life."
The scholarship will be awarded each year to a student pursuing a degree in the Culinary or Hospitality fields. Applicants may be full- or part-time students, with preference going to those who have demonstrated excellence in academics, military service or real-world endeavors.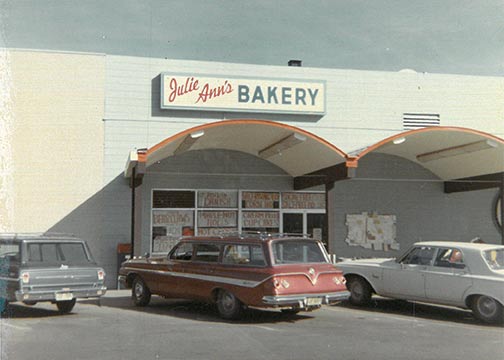 The scholarship is part of a generous legacy Russ and Rosemary have bestowed on the local community. Russ was a founding member of Prescott Charities, an organization dedicated to acquiring properties for local charities to set up shop. The Rusings also helped establish the Prescott Community Cupboard food bank, and Russ was the recipient of the prestigious Arizona Hon Kachina Award, and the Yavapai County Community Foundation Philanthropist of the Year Award.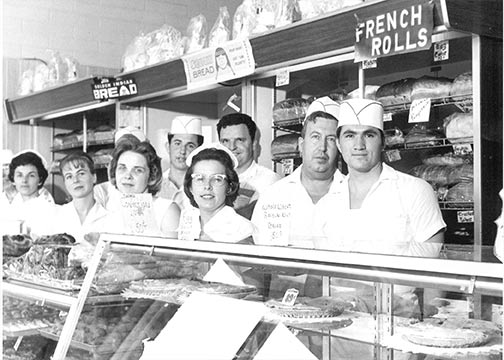 Now, the Rusings will leave behind an ongoing opportunity for future bakers and budding entrepreneurs – like Russ and Rosemary once were – and sow the seed for more exceptional places like Julie Ann's Bakery.
In the words of Julie Ann herself: "We know that our dad, Russ, would love what we, as a family, are doing."