Executive Leadership Team
Yavapai College's Executive Leadership Team is led by College President, Dr. Lisa Rhine
The College is organized into three divisions and are each led by a Vice President who serve on the Executive Leadership Team. The Executive Dean of the Verde Valley Campus also serves on the team as an administrative leader from the Verde Valley.
---
Mr. Rodney Jenkins
Vice President of Community Relations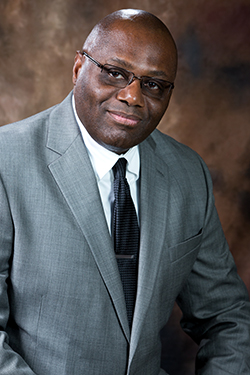 Mr. Rodney Jenkins is an accomplished marketing professional with over 20 years of experience in public relations, media relations, strategic marketing, internal and external communications, community relations, legislative affairs, alumni relations and fundraising.
Rodney came to Yavapai College from Pennsylvania, where he served as Vice President of University Relations at Lock Haven University from 2012 to 2017. He completed both his Bachelors of Science degree in business management and his Masters of Business Administration (MBA) at Myers University in Cleveland, Ohio.
Rodney has directed communications and marketing for the DeKalb (GA) County school system, as well as the Georgia Department of Administrative Services. He also served as Director of Corporate Marketing for Cleveland Public Power, and Chief Public Affairs Officer for the City of Cleveland.
At Yavapai College, Mr. Jenkins oversees: Alumni Affairs, Government Relations, Grants, Marketing & Communications, Regional Economic Development & Small Business Development, Special Events, and the Yavapai College Foundation.
---
Dr. Clint Ewell
Vice President of Finance & Administrative Services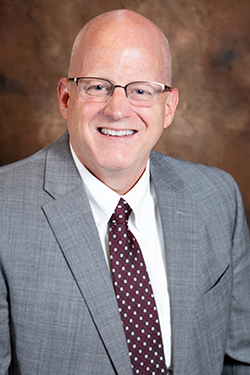 Dr. Clint Ewell began his career in the manufacturing sector. Fifteen years ago, Clint changed vocations and became an educational administrator because he believed education was the best means of transforming both individual lives and society as a whole.
For the past eight years, he has been the Vice President of Finance and Administrative Services for Yavapai College where he is responsible for a variety of operational services including Business Office (Accounting, Bookstore, Budget, Food Service, Print Shop, and Purchasing & Receiving), Facilities, Human Resources, Information Technology Services, Institutional Effectiveness and Research, and Campus Police. 
Clint earned his doctoral degree at the University of New Mexico in Educational Leadership where he studied the variables, which led to student success at Yavapai College, a Master of Management from Northwestern University, and a Bachelor of Arts from the University of Notre Dame.
At Yavapai College, Dr. Ewell oversees: Business Services, College Police, Facilities Planning & Management, Human Resources, Information Technology Services, and Institutional Effectiveness & Research

---
Dr. Ron Liss
Vice President of Instruction and Student Development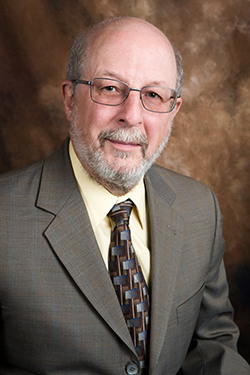 Dr. Ron Liss joined Yavapai College (YC) as the Vice President for Instruction and Student Development in 2016. He is responsible for Yavapai College's multiple degree and certificate programs, as well as overseeing the College Library, Instruction Support and Improvement, Student Development and Teaching and e-Learning Support. He has promoted the development of YC's Guided Pathways focusing on student success.
Prior to coming to YC, Dr. Liss worked as the western campus president for Cuyahoga Community College reporting to the college president as chief academic and administrative officer. He then assumed the role of vice president and special advisor for Workforce, Community, and Economic Development, working with the executive vice president in that role. 
He has held numerous other positions including vice president for academic and student affairs at Santa Fe Community College (SFCC) in New Mexico, Montgomery College in Maryland, including dean of business, management, chemistry and information sciences; director of distance learning and academic innovation; and director of academic and student affairs. He spent 15 years at the Community College of Baltimore County as faculty, department chair, division chair and director of instructional technology. He started his career as a high school teacher.
At Yavapai College, Dr. Liss oversees: Academics & Instruction, Instructional Support, Lifelong Learning, Performing Arts Center, Scheduling and Early College Partnerships, Student Development
---
Dr. James Perey
Executive Dean, Verde Valley Campus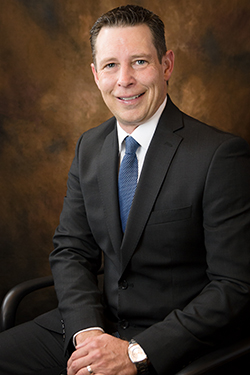 Dr. James Perey is an accomplished educator having experience at the secondary, two-year postsecondary and University level.  As the Executive Dean, Dr. Perey provides leadership to Yavapai College's Verde Valley Campus and Sedona Center by working collaboratively with administration, faculty, staff, students, and the community in the development of curriculum and delivery of quality instruction in general education, career and technical education, and community education. Also, he is responsible for analyzing, evaluating, and developing strategic priorities and goals for the campus and center with a focus on student success in fulfillment of the College's mission and vision.
Before this position, Dr. Perey served as an Associate Dean for Career and Technical Education overseeing the Chino Valley Agribusiness Center and programs throughout the district. Before his administrative assignments, Dr. Perey served as a full-time faculty member in the Agribusiness department, teaching a variety of classes in agriculture and agribusiness. Also, he has served in numerous other leadership roles at Yavapai College, including outcomes assessment coordinator and faculty senator. 
Dr. Perey is actively involved in the community, having served as chair for the Cottonwood Chamber of Commerce as well as serving on several other local boards and committees, including the Sedona Cultural Collaborative, Verde Valley SciTech (STEAM) Festival, the Cottonwood Economic Development Committee, and VVREO Long Range Strategic Planning Committee.