Executive Leadership Team
Yavapai College's Executive Leadership Team is led by College President, Dr. Lisa Rhine
Mr. Rodney Jenkins
Vice President of Community Relations & Student Development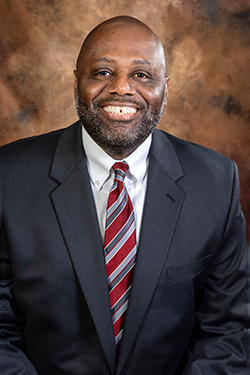 Rodney Jenkins is currently the Vice President of Community Relations & Student Development for Yavapai College. He relocated to Yavapai County from Lock Haven, PA where he was the Vice President for University Relations for Lock Haven University. Mr. Jenkins has over 25 years of experience developing and implementing effective public relations, communications, marketing, economic development, and fund development strategies.
Before relocating to Pennsylvania, Mr. Jenkins spent five years in the State of Georgia as the Director of Communications for Georgia's Department of Administrative Services. He also worked as the Director of Communications & Marketing for the DeKalb County (Georgia) School District.
Mr. Jenkins began his career in the public sector providing in-home counseling and support services to children and families in distress. In the late 1980's, after managing several successful local political campaigns for members of Cleveland (Ohio) City Council, he was appointed to become the Director of Communications and chief spokesperson for the Cleveland, Ohio's City Council. Jenkins helped the members create better dialog with their constituency groups and the media.
As the Chief Public Affairs Officer for Cleveland, Ohio's Mayor, Jenkins was the city's chief spokesperson and managed several outward facing departments. He also developed and implemented proactive communicative strategies that improved both internal and external relations.
As the Corporate Marketing Manager with Cleveland Public Power, Jenkins' primary role was to improve and expand corporate relationships with the public utility. He successfully helped sustain and improve the financial landscape of the utility. Today, Cleveland Public Power is one of the most successful municipal-owned utilities in the nation.
Mr. Jenkins is a dedicated husband, father, and man of God. He enthusiastically serves his family, community, and church. He has served on many community boards and commissions. Jenkins and his wife of 20 years currently reside in Prescott Valley with their two sons. He also has an adult son, and his first grandchild who resides in Toledo, Ohio.
Mr. Jenkins holds both a Bachelor's of Science degree in Business Management and a Masters of Management degree (MBA) from David N. Myers University in Cleveland, Ohio.
At Yavapai College, Mr. Jenkins oversee: Regional Economic Development, Yavapai College Foundation, Alumni Affairs, Marketing & Communications, Enrollment Management, Student Affairs, Athletics, and Government Relations.
---
Dr. Clint Ewell
Vice President of Finance & Administrative Services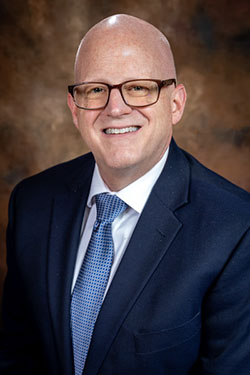 Dr. Clint Ewell began his career in the manufacturing sector. Fifteen years ago, Clint changed vocations and became an educational administrator because he believed education was the best means of transforming both individual lives and society as a whole.
For the past eight years, he has been the Vice President of Finance and Administrative Services for Yavapai College where he is responsible for a variety of operational services including Business Office (Accounting, Bookstore, Budget, Food Service, Print Shop, and Purchasing & Receiving), Facilities, Human Resources, Information Technology Services, Institutional Effectiveness and Research, and Campus Police. 
Clint earned his doctoral degree at the University of New Mexico in Educational Leadership where he studied the variables, which led to student success at Yavapai College, a Master of Management from Northwestern University, and a Bachelor of Arts from the University of Notre Dame.
At Yavapai College, Dr. Ewell oversees: Business Services, College Police, Facilities Planning & Management, Human Resources, Information Technology Services, and Institutional Effectiveness & Research

---
Dr. Diane Ryan
Vice President of Academic Affairs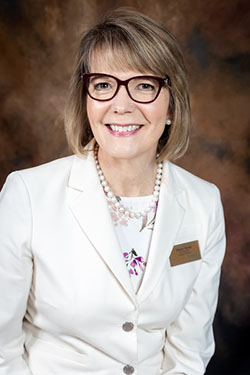 Dr. Diane Ryan has over 30 years experience in higher education; beginning her career as a professor in Communication Studies and English and working her way up as the Dean of Engineering, Science and Mathematics.  Dr. Ryan came to Yavapai College from Tidewater Community College in Virginia, where she was named Administrator of the Year in 2018.
She is an advocate for student success and passionate about the OER (Open Educational Resources) Program, which overtime saves students thousands of dollars in textbooks and retaining tuition for the college.
Dr. Ryan earned a Ph.D. in Community College Leadership from Old Dominion University. She holds a B.A. and M.A. in Communication from Western Illinois University and graduate hours in English from Old Dominion University.
At Yavapai College, Dr. Ryan oversees: Strategic Initiatives (Academic Master Plan, On-Line Programs, forthcoming initiatives), Academics & Instruction, Instructional Support, Lifelong Learning, and the Performing Arts Center.
---
Dr. Janet Nix
Chief Human Resources Officer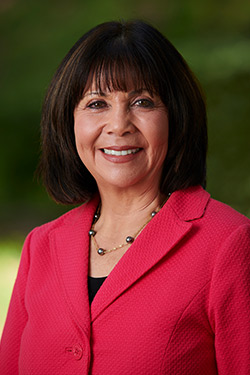 Dr. Janet Nix joined Yavapai College in 2023. Prior to YC, Dr. Nix was Chief of Organizational Development at IEHP, where she was responsible for the organizational development and operations of Human Resources.
She brings 30 years of experience to YC—15 years in education, and 20 years in healthcare. She is very experienced in organizational development, employee engagement, training at all levels in hospital and health systems environments, and many other areas of Human Resources functions.
Previously, Dr. Nix worked as the Chief Learning Officer for the Hospital Sisters Health System in Illinois, as Assistant Vice President of Learning and Curriculum at St. Mary's Medical Center, and as Dean of Instruction at Victor Valley Community College District.
Dr. Nix earned her Bachelor of Arts in Social Welfare and Master of Public Administration from California State University, Sacramento and her Doctor of Educational Leadership from the University of LaVerne.
---