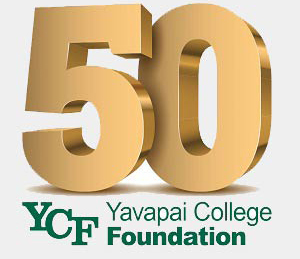 Thank you for helping us celebrate 50 years of the Yavapai College Foundation in 2021. Check out these amazing videos and success stories from students who have received scholarships from the Yavapai College Foundation - that wouldn't be possible without You!
Fundraiser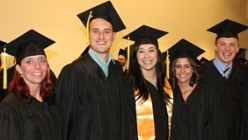 Fifty for Fifty - Celebrate YC Foundation's Anniversary and Support Greatest Need for Students
---
Video Playlist
---
Student Stories
Bill Anderson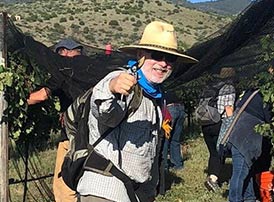 ---
What programs have you taken part in at Yavapai College? How did you enjoy the experience?
After I retired as Chief Intellectual Property Counsel from United Launch Alliance in 2012, I was struggling. Retirement was hard. My wife and I had just moved from Denver and thankfully our daughter, Lisa, learned about the Viticulture & Enology (V&E) program at Yavapai College in Clarkdale.
Lisa and I became students and graduated in 2017 with an Associate Degree in Viticulture and Enology. I believe that we were the first (and only) father and daughter team to go through the program and graduate together!
It didn't take me long to become impressed with the V&E program. I loved the teachers; some of the best I've ever had. Great thing about a college like YC…all the teachers know you and want you to succeed.
Finally, as a student I became a Founder of the Southwest Wine Center (SWC) and was asked to join the Friends of the SWC Board of Directors. I am grateful to have been part of the program and try to support Yavapai College in any way I can.
---
How do you see the impact of YC on our communities?
The programs being conducted at the Clarkdale campus have a significant impact on the Verde Valley. The education provided by YC make it possible for students to be employed in the V&E industry, not only within the Verde Valley but throughout the USA. We need health care workers (especially for us Baby Boomers) and the Clarkdale campus produces wonderful nurses. The construction industry, which is struggling to find well-trained individuals, will soon be looking to YC for new employees. Finally, the craft beer industry will find great brew masters who have gone through YC's newly established program.
Deb Dillon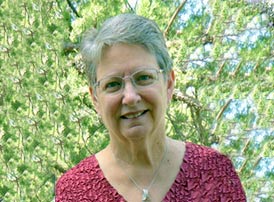 ---
What programs have you taken part in at Yavapai College? How did you enjoy the experience?
I have been extremely active in the OLLI program. It has been a lifeline for me, providing me with mental stimulation and innumerable friends, and I contribute to the YC Foundation in an effort to assist others in receiving these benefits.
---
Do you attend any of the entertainment/sports events on Campus? What was your favorite? Why?
I do attend entertainment programs at the college, mostly musical. I am particularly a fan of Celtic music.
---
How do you see the impact of YC on our communities?
I think the impact of YC on the community is enormous. YC provides many jobs as well as providing training/education to supply our workforce. But more than that, I believe YC contributes to an atmosphere that supports and encourages education and personal growth in our community.
Mitch Levy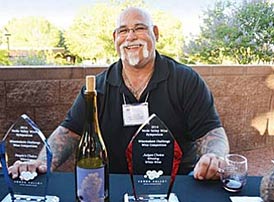 ---
What programs have you taken part in at Yavapai College? How did you enjoy the experience?
I have participated in the enology and viticulture programs. I enjoyed both programs and I really enjoyed the viticulture program more than I expected I would. My wife and I are also Founders at the SWWC and my business (Burning Tree Cellars), is also a founder. I am on the board of the Verde Valley Wine Consortium and we are founders also. I am a founder 3 times because of it. I am co-owner of Burning Tree Cellars L.L.C., in Cottonwood, and by taking both programs it allowed me to understand the complete wine making process and grape growing.
I never wanted to work in a vineyard and always told my customers that I don't want to be a farmer. That has changed 100% now. I have worked at the college vineyard as an employee for three years now. I really enjoy being in the vineyard more than I ever would have expected.
I received scholarships, which allowed me to compete both programs. Without the scholarship I received I would never have been able to attend the classes I took in the amount of time I took them.
I also attended and participated in the emerging wine makers competition, where I submitted wines two years in a row and am very proud to say I earned a gold medal for the Gewürztraminer and a gold for the cranberry Port.
YC College is a major part of the community. I am very impressed with the amount of people that support the SWC, not only with money but also with their time. The amount of volunteers that help in the vineyard is remarkable. Harvest would be almost impossible without the help of the volunteers! I am very impressed with the comradely of the graduates of the enology and viticulture program. We all understand what sacrifices we made to attend and graduate and all support each other.