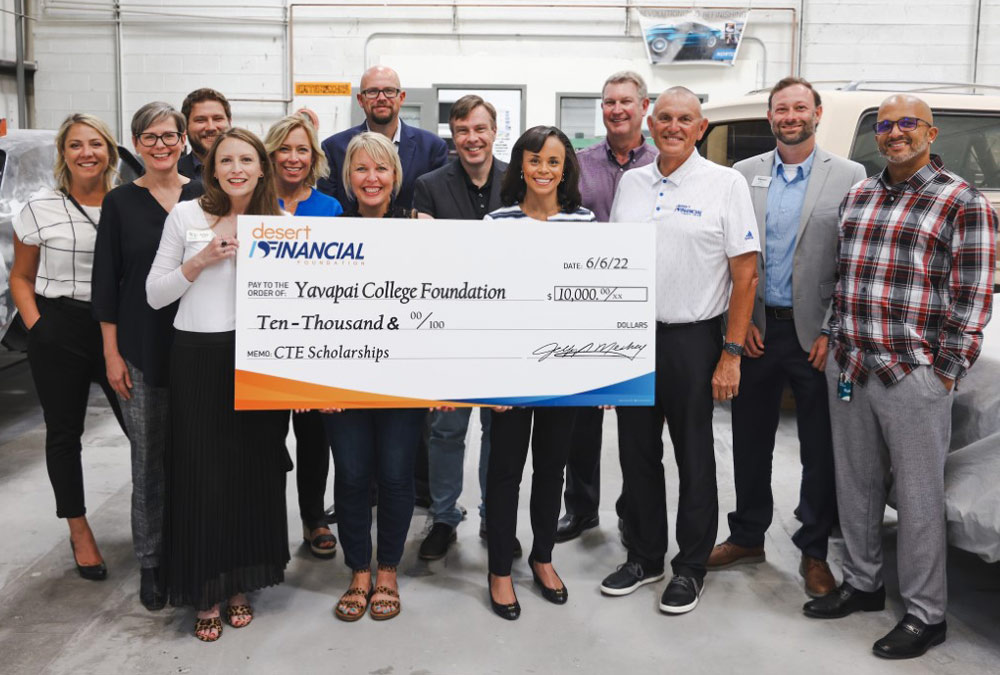 Thank you Desert Financial Foundation!
Monday, June 6, 2022, executives from Desert Financial Credit Union (DFCU) and the DFCU Foundation Board of Directors presented a $10,000 check to Yavapai College Foundation to fund a second year of Career and Technical Education (CTE) scholarships for students with financial need.
A tour of YC's CTE Center for the group followed the groundbreaking for DFCU's Prescott branch, planned to open by the end of 2022.