Communications Committee
Improve channels for staff communication.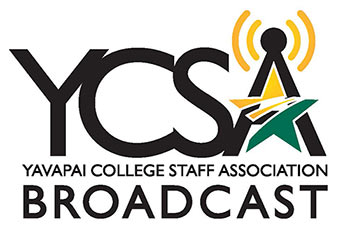 "YCSA Broadcast" - Use only for pertinent information on critical issues related to Yavapai College staff on all YC campuses and centers.
If you'd like to request a YCSA Broadcast, click this link to email Kelsey Rumsey and Tim Diesch.
Broadcast guidelines .pdf. Please note: Once your request has been received allow up to 5 business days for the approval process.
---
Communications Committee Members
Committee Notes