Communications Committee
Improve channels for staff communication.
YCSA Newsletter
Our staff newsletter is released quarterly in February, May, August, and November. If you have pertinent staff-related content you'd like to share, kindly click this link.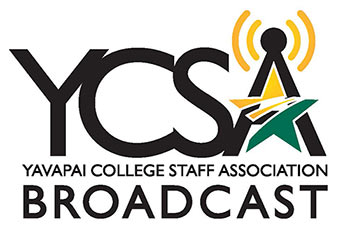 The YCSA Broadcast is used only for pertinent information on critical issues related to Yavapai College staff on all YC campuses and centers. If you'd like to request a YCSA Broadcast, kindly click this link. Once your request has been received, please allow up to five business days for the approval process.
---
Communications Committee Members
Communications Committee Notes